BOOX has released so many e-readers that are designed with next level innovation. All its products have received great appreciation in the market, but its popularity enhanced in the market after the launch of Onyx BOOX Note Pro 10.3 e-reader. This tablet proved to be a turning point to BOOX and now it has released the most expensive e-reader ever, Onyx BOOX Max3. It is a next generation e-reader available at the cost of $860, which is very much expensive as compared to other brands.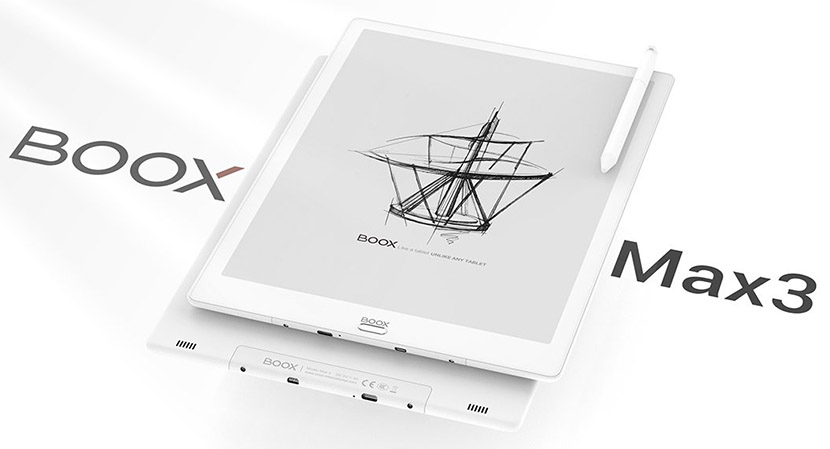 However, the features of Onyx BOOX Max3 are admirable and beyond words. It boasts a 13.3" E-ink screen, which is flat with slight bezels. You can simply read the content on the brighter and clearer display of the all new Onyx BOOX Max3. The tablet size is justifiable as it eliminates the hassle of scrolling and enlarging the content all the time. Now say goodbye to newspaper and magazines by welcoming this e-reader that empowers you to be a part of "Save Environment" slogan.
The tablet is very sleek and lightweight that enables you to write seamlessly. Screen of the tablet is shatterproof PMMA, which emulates the friction between a pen and paper that provide you with natural writing experience. You can also the rotate the display as it includes rotatable feature, which provide you with more convenience. It offers the pressure sensitivity of 4096 levels that again boosts the overall writing experience of users.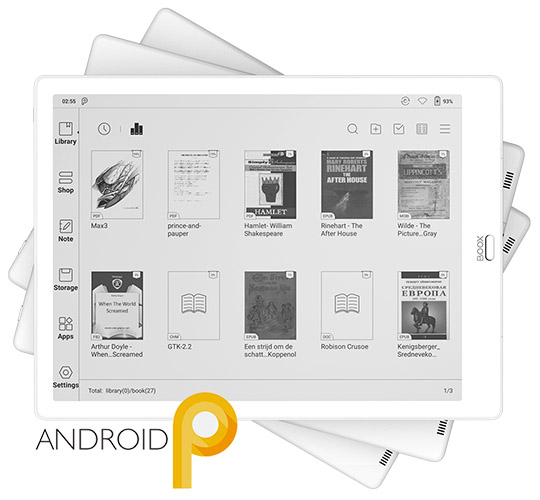 The most interesting factor about Onyx BOOX Max3 is, it features Android 9 OS. It is out of the box operating system that simplifies the app management for users in an efficient way. In this version, any app you will download consumes less space, boosting the overall performance of the tablet. Moreover, the tablet is equipped with Qualcomm Octa-core 2GHz processor along with 4GB RAM that eventually speeds up everything on a daily basis for you. For instance, now opening books or news will be accomplished with this processor in a few seconds.
Similar to basic tablets, this e-reader has introduced fingerprint recognition to maintain the security in e-readers as well. You can save your fingerprint by simply touching the home button. You can also experience the groundbreaking monitor modes to enhance your experience with better visual effects. These modes are Speed mode, Text mode, X mode, and A2 mode, providing you a better reading experience.
With Onyx BOOX Max3 you can store unlimited books, content, magazines, etc., as it offers storage of 64GB along with an extension up to 512GB. The all-new OTG feature allows you to carry as many books as you want. You can convert your e-reader into a desktop by simply plugging in keyboard and mouse, improving your overall productivity. And the 5 GHz WI-Fi capabilities allow you to enjoy better internet and connectivity speed than others.
Do you know the revolutionary feature of this tablet? Well, it is the all-new split view in an e-reader! According to the features of Onyx BOOX Max3 it seems that it is a high-end e-reader with high cost, which is perfect for book lovers!