Apple is rumoured to launch a brand new iPad Pro model with some serious upgrades, and it is most likely to be released in the first quarter of 2021. In some of the leading rumours from 9to5mac, it has been clear that Apple will have an identical lineup to the 2020 model in terms of exterior appearance.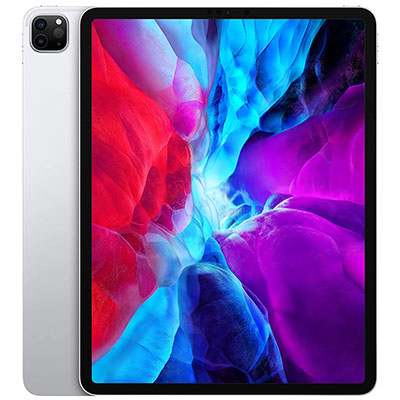 With every new arrival, users expect a shift in technology and higher processing power, and that is exactly what Apple is trying to achieve with their new iPad Pro models.
Some of the most prominent sources in the Apple marketplace emphasize the chipset a lot because it is believed to pack the same amount of power as the Apple M1 chip.
One leading rumour to note is that Apple will go in a new direction and choose mini-LED display technology for its display. It is expected to first land on 12.9-inch iPad Pro, and it will eventually be passed on to other versions.
Buy 12.9-inch 4th-Gen iPad Pro on Amazon
This shift in display technology was quite uncalled for because iPhone Pros and Max models adopted OLED displays, so we thought the same would happen to the iPads.
The reason to take on a less high-end type display like the mini-LED screen is improved contrast ratio and colour recreation. Apple is going on a new energy-efficient route to reduce screen burn-in.
By avoiding OLED displays, Apple made sure to reduce costs and increase the device's overall sustainability. It has also come to our attention that Apple will likely start production of such a type of display in the late first quarter or mid-second quarter of this year.
Buy 11-inch 2nd-Gen iPad Pro on Amazon
Another impressive feature to be included in the Under-screen Touch ID. With the likes of Samsung and Huawei, manufacturers are already providing this security feature, so Apple is likely to close out the gap by adopting this technology. An added benefit to iPad Pro models would be reduced bezels or the chassis itself.
In terms of design, we might not see significant changes that make it look like a complete upgrade because the Pro models already have the best design with thinner bezels, squared-off edges, and a square type camera pocket on top. A rumour also highlights an increase in the Pro models' thickness, which would make the 12.9″ iPad 6.4mm thick.
An upgrade to that level of precision will not be present as of now, but we can expect the slate to have quad speakers with lesser holes. This may or may not decrease its sound performance because we have seen iPad Air performing relatively well with fewer holes.
According to a report from Mac Otakara, a Japanese website. It is claimed that pro models will undergo a 30 percent reduction of holes per speaker. Another feature capable of extending entertainment and productivity is Thunderbolt connectivity.
With one single port, users can enable audio, data, power, and video. External displays and monitors can easily be accessed with this port, and with the right accessories, one can surely get more work done in less time.
In terms of camera and specs, we are still not able to share much about it, but some of the features that Apple fans would love to see are fingerprint sensor and folding display. The Touch ID is doable for Apple right now, but folding displays are likely to remain as a dream this year.