Samsung is all set to re-enter the big screen market again! After four years, Samsung is releasing Samsung Galaxy View 2 with a screen size of 17.3". Once in a lifetime, you might have thought of taking your TVs with you. And Samsung has made that possible with this incredibly amazing tablet.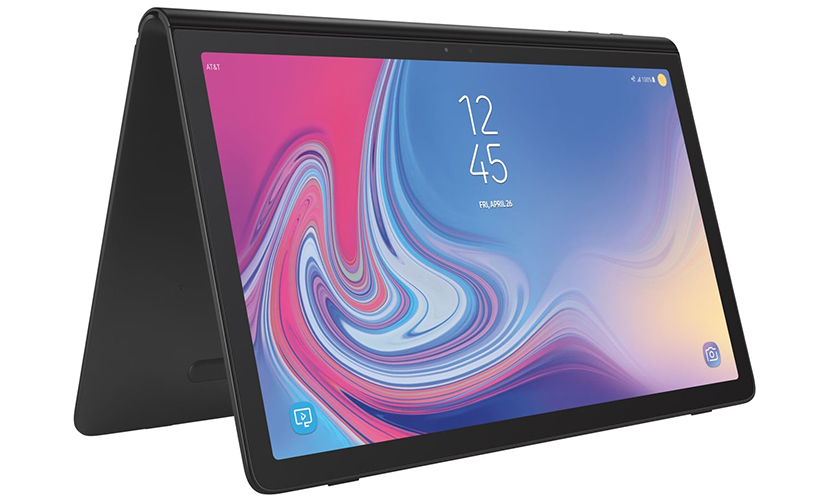 The tablet is extremely lightweight 4.92lbs with a big screen 17.3" FHD – as I've mentioned above – with a resolution of 1920 x 1080, reproducing 16million colors. It will surely make your viewing experience one-of-a-kind, enabling you to enjoy your favorite or shows on such huge screen. The Samsung Galaxy View2 offers 5MP front-facing camera with a resolution of 2576 x 1932, allowing you to click beautiful pictures and capture every moment.
Equipped with 1.6GHz dual-core and 1.6GHz hexa-core Samsung Exynos 7884 processor, Galaxy View2 provides impeccable performance. You will never ever haggle while downloading high MB games or videos as the processor is quite powerful comparatively. With 3GB RAM and 64GB storage, Galaxy View2 also offers extendable storage option that too up to 400GB. Now enjoy the tablet to the fullest with unlimited gaming, movies or videos.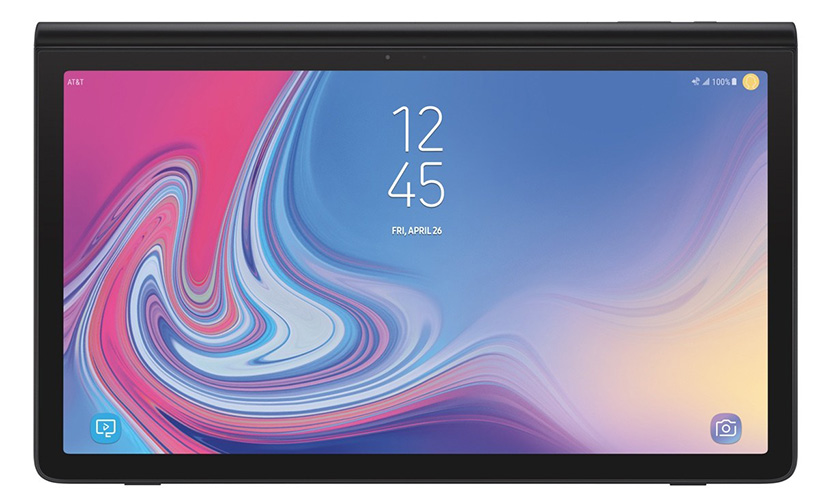 Running on Android 8.0 Oreo, Galaxy View2 has the ability to upgrade with future updates in the operating system, giving you ultimate experience and keeping you engaged. Oreo 8.0 provides intuitive user-interface with Google Playstore, enabling you to explore millions of apps and stay connected to your dear ones. Galaxy View2 is 4G LTE equipped that gives you amazing data speed to discover new things and do some creative work with easy and fast accessibility to the Internet.
Besides large display, the Samsung Galaxy View2 is equipped with Dolby Atmos dual speakers that give mesmerizing sound quality so that you could immerse yourself completely while watching any thrilling or horror movie. It actually omits the background sound! Similar to other models of Samsung, Galaxy View2 gives basic connectivity choice that includes Wi-Fi and Bluetooth along with SIM slot.
The tablet offers a unique mode called as TV mode that allows you to quickly access AT&T DirectTV now, streaming ongoing TV channels. It also gives you the opportunity to switch between live-TV or on demand content at your fingertips.
Interesting fact about Galaxy View2 is it offers 12000 mAh of battery, which is unbelievable. Now you can stay tuned with your favorite TV shows without worrying about your battery backup. It seems that Samsung has indeed worked hard on Galaxy View2 to provide users with TV comfort along with smartphone features, giving amazing portability and mobility.
The detail of the tablet was initially released by AT&T on YouTube and is now available on AT&T and Samsung for $739.99. So what are you waiting for? Visit their site to purchase the tablet and in case if you want to glance over the features of the tablet, do watch the video that can give a glimpse of Samsung Galaxy View2!