Recently, in an ongoing conference at Shanghai, HUAWEI announced about its new MateBook E tablet, which can be converted into a Notebook. It is a one-stop solution for the people who are always on the go seeking for portable 2-in-1 tablet and smartphone.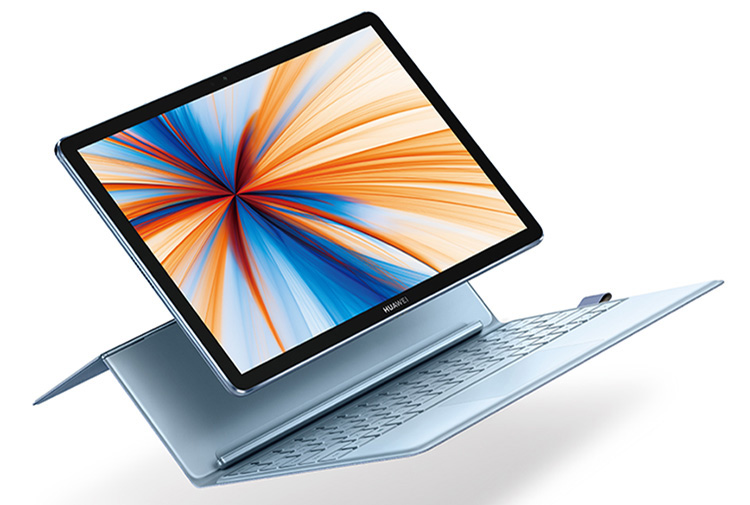 The all new HUAWEI MateBook E has a display of 12 inch and is 8.5mm thin, weighing just 698g. That means the tablet is very sleek and slim that probably makes your journey very light and convenient. More so, the plain and classy leather grain back cover design gives you a gentle touch along with four-sided middle frame, which is trimmed with diamonds and glossy trimming. Using sandblast technology, you get a delicate grip over the MateBook E tablet!
Now you can bloom in your profession with this 2-in-1 tablet that is packed with 4G LTE Cat 16 Gigabit network transmission rate, introducing downlink rate up to 1Gbps, taking approx. 8 seconds to download 1GB HD movie or show, online small videos and HD free drag and drop progress bar. Say goodbye to buffers!
HUAWEI MateBook E is available in two rich and vibrant colors- Titanium ash and Charm Sea blue. The tablet also possess a 1.3mm keyway and easy click buttons like switch on and off, volume adjustment buttons, and push-type fingerprint scanner button. The tablet introduces Nano SIM card slot with USB-C interface and a wide range of sensors, which makes this tablet more of a smartphone. The tablet has 13MP rear and 5MP front-facing camera with the ability to click amazing pictures in just 1 second. Now you can enjoy your journey with this handy 2-in-1 tablet that acts like a smartphone.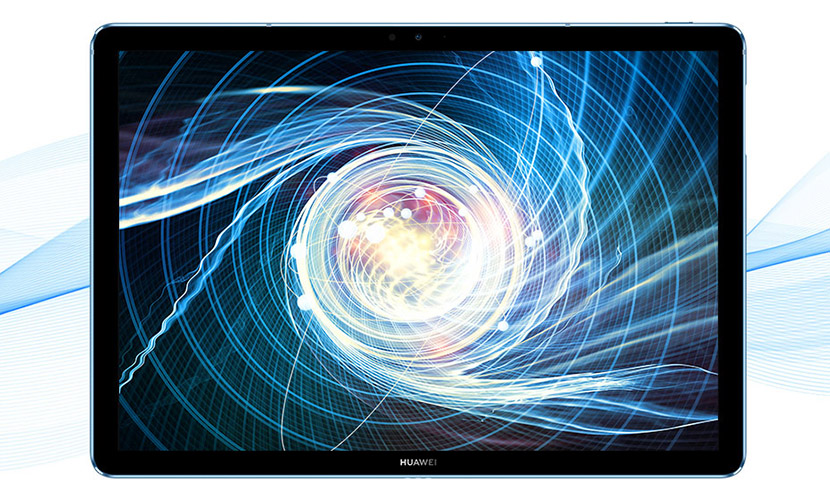 Moreover, HUAWEI MateBook E is not only rich in design and camera, the tablet is also equipped with the latest technology Dolby Atmos dual-speakers, which gives you mesmerizing sound quality. Coming to the hard disk of the tablet, HUAWEI MateBook E has 8GB RAM and 256GB/512GB of storage along with Qualcomm Xiaolong TM850 mobile computing platform and Adreno 630 graphics card that boosts your performance eventually.
The powerful hard disk of MateBook E promises to never haggle while switching between the apps or high MB playing games. In this MateBook E, you can utilize 2048 HUAWEI M pen lite, which in true sense will ease you work of signing crucial documents anytime anywhere.
Running of Windows 10 Home edition, HUAWEI MateBook E is an incredible tablets launched by this top brand. You can work dedicatedly on this 2-in-1 smart tablet as the operating system is same as your desktop, making things more seamless for professionals.
You might be wondering when the tablet will be available online, well, the company has not yet notified about the availability of this smart tablet. But, for the timing, you can sought through the features of the tablet in detail by visiting the official website of HUAWEI and decide whether it's a best fit for your needs or not.