A couple of days back, Apple announced that it will be switching to its own ARM-based processors after using Intel-powered computers till now. The processors will be released later this year by Apple. Following the footsteps of Apple, Microsoft is currently looking to switch the processors just like Apple and use ARM-based SoC that boasts the performance of the Qualcomm Snapdragon processor.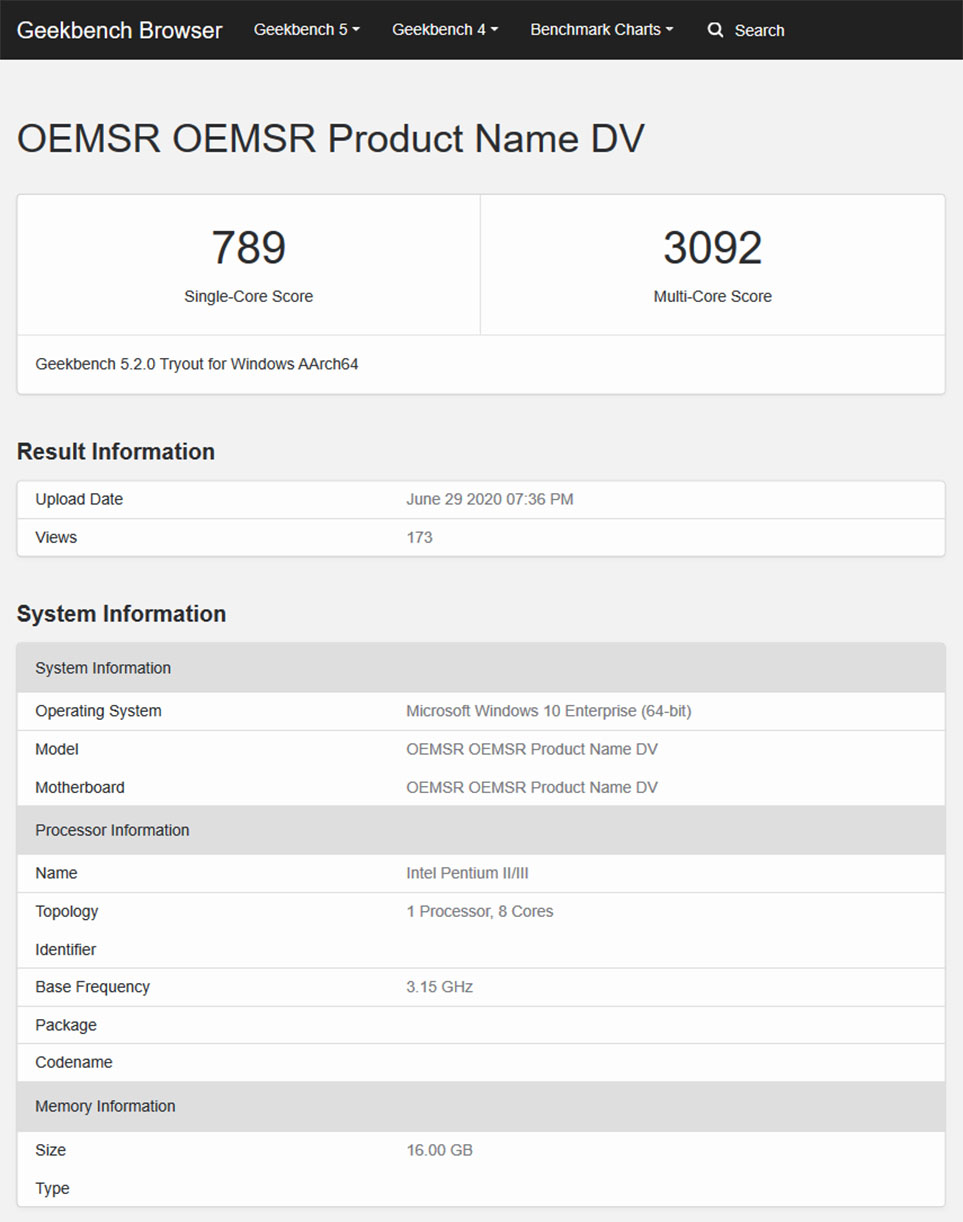 The mystery model is most likely to be a variant of Microsoft Surface Pro X, which currently runs on SC8180 (Snapdragon 8cx). If the recent reports are to be believed, it is possible that "SC8180XP" will be named as Qualcomm Snapdragon 8cx Plus.
The unknown device appears on the platform of GeekBench with the name "OEMSR OEMSR Product Name DV". The unknown Microsoft Surface device is expected to run on Windows 10 and is paired with 16GB of RAM. It has a topology of 1 processor and 8 cores and 64-bit Enterprise version. There's a good chance they are testing it internally with higher clock speeds.
If the testings come out positive with a clock speed of 3.15 GHz, we can expect a powerful performance from the device that is sure to elevate the experience of the users and in turn increase their productivity. The recent records show that the chipset when tested on the Single Core tests scored 789 points. The chipset scored as high as 3,092 points on the Multi-Core tasks which is just amazing.
It's good to see how Qualcomm has been a great driving force in the developments and the innovations to upgrade the user experience and to satiate the needs of the users. However, not much information has been disclosed about this mystery device. We will surely keep you updated with new additional specifications once it has been confirmed or announced by Microsoft.