Welcome! So you like tablets and smartphones? Then you will LOVE the New LG G Pad F 8.0 Tablet that is packed with super cool features and will blow your mind that too without costing you a premium price. And why won't anyone love it? Portability and work come together, designed and build to ease your life. A tablet eliminates the major obstacles you face in your daily hustle. With a majority of work limited inside a box (and I mean a concrete box too), this new device makes work versatile and lets you do things freely once you did inside that box. Travel through the features of this tablet and know how it makes your life easy!
Also Read: LG G Pad X II 10.1 LTE UK750 Tablet Review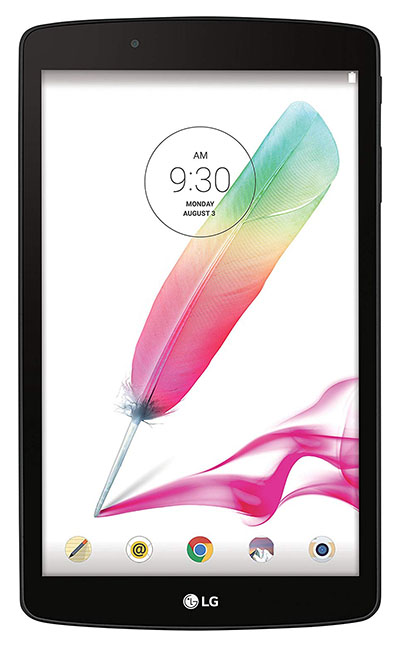 Features and Specifications
The LG G Pad F 8.0 Tablet is an awesome tablet built keeping versatility and comfort in mind. With its excellent features like Q Pair and full-size USB port, walk into the world of LG G Pad F 8.0 (V498) tablet and get to know the full features and specs hands on!
RAM and Storage
This tablet from LG gives you 1.0 GB RAM, which is lower than most of the new age smartphones. Many competitive smartphone brands offer RAM up to 2-6 GB, and that depends on the market and the price too. Talking specifically about the RAM of this tablet, it's less for doing heavy tasks. But you can quench your daily tasks of documentation or editing images or watch videos easily. It's very responsive to commands and efficient enough to give you smoothness on loading or sending files/data. Also, it does not give you any lag or glitches when it comes to speed. It gives you a roomy 16GB of internal storage with 5400 RPM which is expandable up to 128GB using a micro sd card. Although you cannot rely on this storage for storing massive files and games, you can tuck in a tonne of documents (heavy or not) and make this your mini database! The only sad part here is that the drive is eMMC storage. Definitely not the best!
Processor and OS
This tablet equips a Qualcomm Snapdragon processor clocked in a speed of 1.2 GHz which gives you a quick performance. Not just for performance, but this processor is known for its benefits in providing long battery life, fast charging, latest security solutions and much more.  It has Android 6.0 Marshmallow which is quick and offers additional benefits for easier navigation through apps like a single tap for Google browsing, support for Fingerprint login, and doze mode.  Speaking strictly concerning processing speeds, it is not the fastest. It has some lags, but installing Nova Launcher for android erases it and makes it fluid and fast.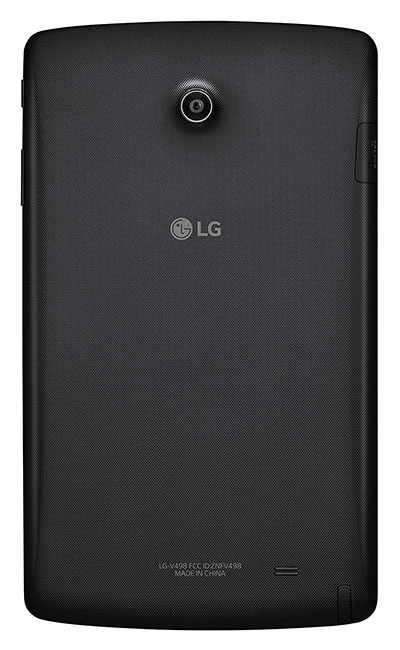 Design and Display
Now what makes this tablet classy is the design. Weighing 14.4 ounces (400 grams), it boasts sleek and beautiful design and gives the benefit of comfort while holding it. The bezels around it are medium sized so that your hands won't cover the screen while watching videos or play games without eating up the screen space. With dimensions of 8.3 x 4.9 x 0.4 inches, it has an 8.0" IPS display which gives it vivid and dynamic precision to color and pixels. Also, the 1280×800 HD resolution is cherry on top! It is perfect for watching movies or gaming (not heavy games) because it manages to deliver incredible graphics. The display dimensions and the screen inch is a sweet spot because it is bright and even if the pixel quality is not that high end, it manages to give you a pleasant and bright pixel quality and resolution.
Battery and Stylus
It is powered with a lithium-ion battery with a capacity of 4200 mAh. It gives you almost 20 hours of usage. The duration of the charge also depends on the complexity of the usage. But as a whole, it has a long-lasting battery. Talking about the stylus, you can consider it as a gift from LG. It feels wonderful to write about this feature with the stylus itself. Nicely slid into the back pocket, this digital pen gives you extra accuracy to the things you usually do, like writing notes or sketching. It is built for giving you precision. It is small and can be held comfortably.
Audio and other supports
Speaking of the sound quality, it has got loud audio and has provided the speakers on the back, which is not that bad for the right environment. Of course, the sound quality is not excellent for open spaces, and it also gets muffled when you keep it on a table. With the use of Q Pair™, you can connect the tablet to your phone and add more versatility by turning it into a remote for any compatible devices. Apart from all of that, the full-size USB port can be called the hero feature of this tablet. It gives you more versatility as you can connect game controls, keyboard, mouse or a USB drive for streaming videos from an external drive. It has a 5MP rear camera and 2MP front camera with unique features like Gesture View and Burst Shot. The images captured cannot be called 'pristine quality' but rather a good HD quality!
Other amazing supports include:
Knock On – Double tap to wake or sleep the device.
Knock Code – Advanced security with 6-8 point tapping pattern.
Clip Tray – Copy multiple items into one clipboard and use the collected information accordingly.
Dual Window – Split screen for using two apps simultaneously.
Final Verdict
The LG G Pad F 8.0 tablet is remarkable and not very pricey ($214.00 – Amazon). Hailing from the league of amazing products of LG, it stands out with its versatile features. This tablet is purchase worthy for anyone looking out for a good functioning tablet for daily official and creative usage.