In a widespread market of tablets, LG unveiled G Pad X II LTE Tablet with explicit design, immersive high-resolution display, and some standout features. Tablets normally come with a dull screen as the 7-inch or 10-inch size don't give many options for the companies to try different things, but LG G Pad X II LTE Tablet comes equipped with a high-resolution screen which brings life to the images.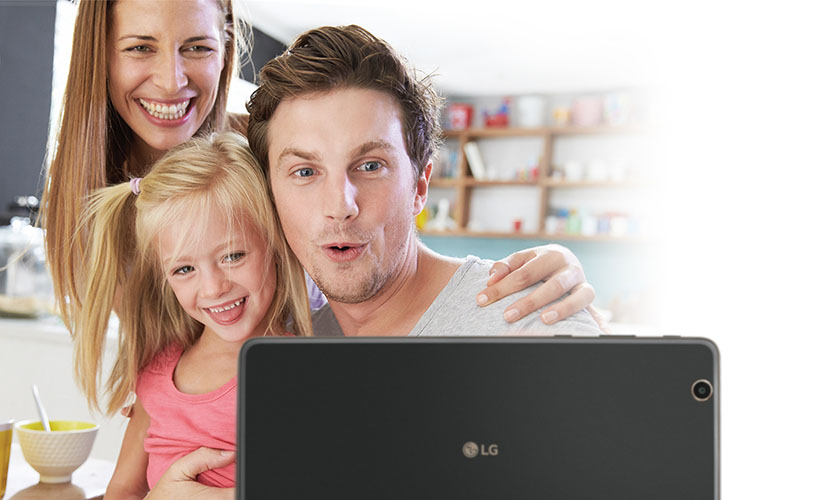 This tablet comprises of unlocked LTE wireless built-in option and tons of interesting features which makes this tablet as an asset for the user. Power-packed performance derived from dual options Qualcomm Snapdragon MSM8952 1.5 GHz plus Octa-Core 1.2 GHz processor. Memory consists of 2 GB RAM provides equivalent support to the processor. Store anything on this tablet using default 16 GB of internal memory and expandable SD Card which can get extended up to 2 TB. An integrated kickstand allows you to adjust this tablet to your comfortable viewing angle. Android 6.01 Marshmallow edition provided a platform for the applications to explore. Google Play Store gives you the option of downloading your favorite applications or tools. LG G Pad X II LTE receives massive 6000 mAh battery means longer usability and longer enjoyment on the move. Various modes, dual window options, and several other added functionalities make this tablet an ideal option for performing day-to-day tasks, reading, studying, watching videos, or multitasking.
Check: Fusion5 FWIN232 10-inch Windows 10 Tablet Review
Appealing Look
LG is one of the leading electronic manufacturers around the world. Wide area of the electronic market is captured by LG products. LG wanted to explore the ever-growing computer market as well hence unveiled various products in this market and tablets are one of them. LG G Pad X II LTE Tablet introduced recently as an excellent alternative which looks and perform like a premium tablet but doesn't cost that much.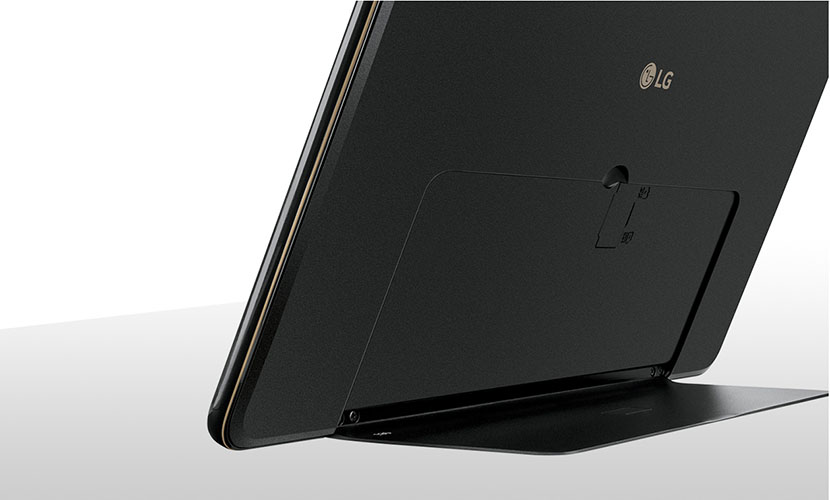 Aesthetic design is an important feature of this tablet. Metal chassis on the outset looks elegant and durable. The front screen offers 10.1-inch screen surrounded by thick bezels all along. The front web camera is placed at the center on the top bezel. Side bezels are incorporated with tiny stylish mics on both sides. The bottom bezel is marked with texture finish and LG branding at the corner. Side profiles are highlighted with sleek copper lines on borders of the tablet. Back of LG G Pad is covered by texture matte black finish surrounded by broad white lines and LG trademark logo at the center. The dimensions of 10.1 x 0.3 x 6.6-inches and weight of 1.12 pounds is perfect to slip this tablet into your normal bag or medium purse easily.
The kickstand is provided by nice hook up through which you can pull up the kickstand and adjust the screen positioning as per your convenience and requirement. The power button, volume buttons, and USB is provided on the top followed up by audio jack and another USB port which can be used as a charger plus data transfer option for this device. Overall, a nice compact design making it easy to work and carry this device anywhere along with you with ease.
Power-packed Performance
Under the hood, this tablet is loaded with performance-oriented hardware unit. On the processor front, this system is powered with Qualcomm Snapdragon MSM8952 1.5 GHz plus Octa-Core 1.2 GHz processor which is paired up with 2 GB RAM for a brilliant performance. On most Android devices Qualcomm chips are a standard one and loved by the users. Despite occasional stuttering in some of the apps, there is smooth and lag-free performance overall. Rear web camera of 5 MP clicks excellent and clear photos and very helpful in scanning documents as well.
This tablet is equipped with 16 GB of Internal memory from which approx. 6-6.5 GB has been utilized by Android Marshmallow operating system and system files, remaining 9-10 GB can be used for storing your documents, files, apps or games. In case you still fall short on space, you have the option of expandable SD Card option which supports up to 2 TB memory card. The integrated kick stand on the rear allows hands-free processing on this tablet, just place the tablet on the kickstand, sit back relax and enjoy your favorite videos or movies for your comfortable viewing angle.
Battery Life and Various Modes
LG G Pad X II LTE tablet comes with massive 6000 mAh battery which claims to back up your tablet up to 8-9 hours without any break. In comparison to other devices like Samsung in the same league, this battery life is much better than its competitors.
Various apps or modes enables you to perform your tasks much efficiently and easily. There is reader mode which balances out the colors and brightness and reduces strain on the eyes. This mode can be used while studying or reading e-books. Monitor mode offers you mirroring your tablet content on the monitor or compatible devices. In addition to this, there is a dual window option which let you explore two apps concurrently without any issues.
Display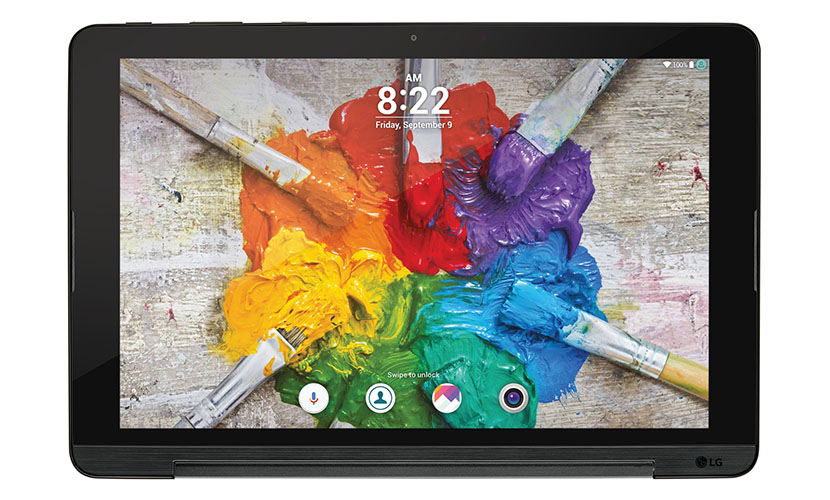 The display of LG G Pad X II LTE Tablet is one of the best feature associated with this tablet. This tablet receives 10.1-inch WUXGA HD Display which delivers stunning visuals, vibrant colors, and vivid images for the users. The resolution of 1920 x 1200 pixels assures more crisp text and clearer images with higher frames and refresh rate.
Verdict
Durable build quality delivered by all metal frames, premium styling characters, enthralling visuals derived from 10.1-inch WUXGA HD screen, 16 GB internal storage combines with up to 2 TB expandable SD Card, 6000 mAh battery, and Android OS are some of the exciting features provided in this tablet.