Are you bored of carrying your laptop everywhere? Are you hunting for a tablet that has all the features like a laptop? Well, carrying a laptop can be a pain when you are on a road or business trip. Now stay calm – Fusion5 has introduced a tablet PC with Windows 10 that can entertain your best friend at every point of your life.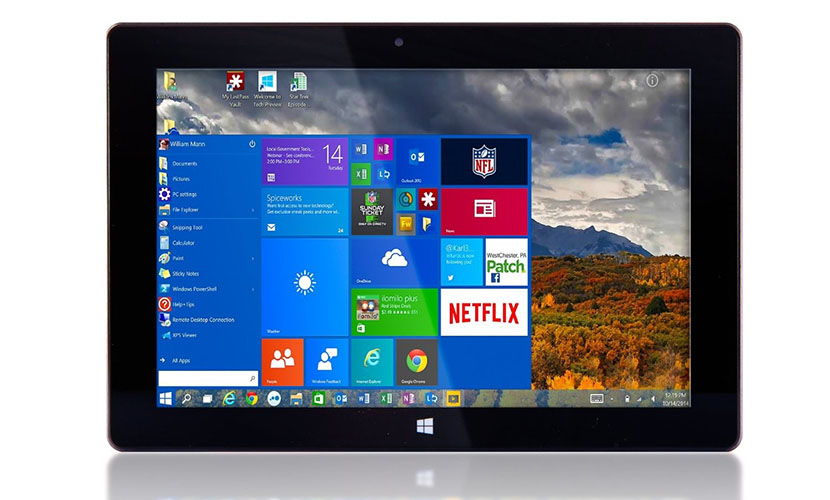 This new Fusion5 FWIN232 tablet PC is very handy, user-friendly and is ruling the market effectively. If we talk about Fusion5, it is a leading brand ruling the US market, since 2010. Fusion5 has reached the pinnacle by offering great tablets at great prices, however, 10" Windows 10 FWIN232 is no exception in this regards.
Want to know how? Let's explore its features:
Ultimate Display for Quality Viewing
The picture quality that you'll get in this 10inch HD Fusion5 FWIN232 Tablet PC is unbelievable! Its upgraded graphics provides you the best viewing in the most comfortable way. You will feel like you are watching videos, playing games on your laptop that too at the comfort of your house.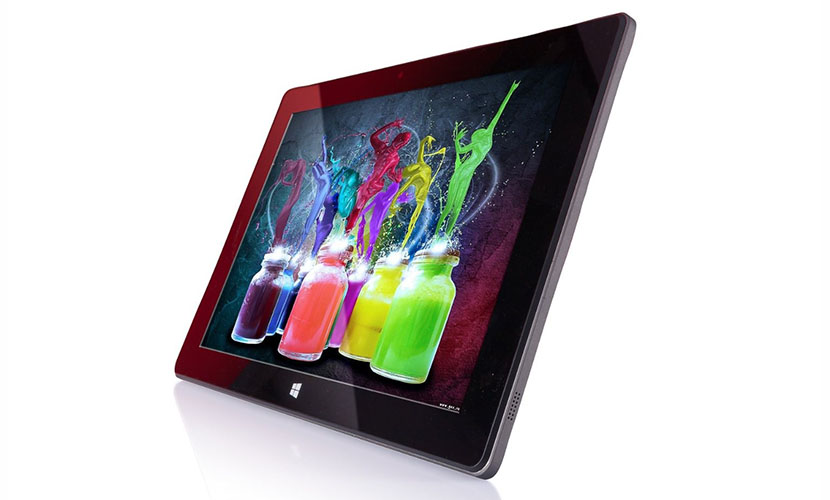 It has been specifically designed with such great graphics for teenagers those who are fond of playing games and surfing YouTube or watching movies. Moreover, it will not even harm your eyes as the brightness rays are not much effective. The touch abilities are very sensitive and perfect you can click on apps whichever you want and enjoy your day.
Admirable Design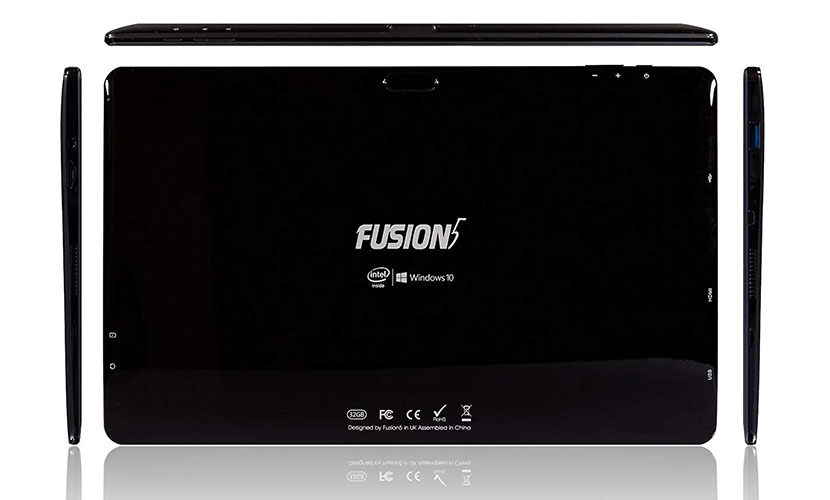 Looking at the design of Fusion5 FWIN232 Tablet Pc, you'll mesmerize! It is ultra slim, black in color, and enhanced with aluminum that makes this tablet more eye-catching and irresistible. The weight is only 1.5 (680g) pounds, which is completely handy along with the dimension of 17.2 x 1 x 25.8 cm. Girls can effortlessly carry this tablet PC in their college bags along with their makeup kits! Fusion5 FWIN232 Tablet PC is something that will be loved by your every family member and they won't even stop you to use it. So stay calm and enjoy the Tablet PC features seamlessly.
Bolsters your performance with mega storage
Play games impeccably as the processor in this small tablet PC is unbeatable as it includes super-fast 1.83GHz Intel Atom Z3735F Quad Core Processor. Can you ever imagine a small device that gives you a feeling like you are playing live games? Yes, it is possible, with 10inch Fusion FWIN232 Tablet PC! The super-fast processor integrated with HD IPS screen display gives you uninterrupted playing power.
Besides this, the storage provided by this tablet PC can be beyond your expectation. Fusion5 FWIN232 Tablet PC comes with 2GB of RAM and 32GB storage that is enough to run your processor perfectly. However, the computer memory type includes DDR3 SDRAM. Now watch movies, surf unlimited without any glitch and have fun with Fusion5 FWIN232 Tablet PC
Outstanding camera and enhanced connectivity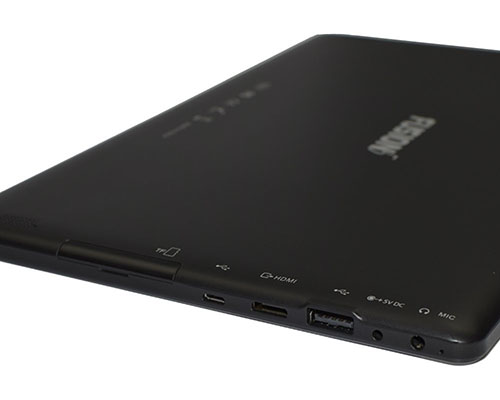 It comes with the 2MP rear camera and 2MP back camera that gives you ultimate pictures. Moreover, now you can do video calls on Skype with your friends, relatives with fun. You can take a snapshot wherever you are and upload it with immediately.
When it comes to connectivity, Fusion5 FWIN232 Tablet PC has topped the list with its advanced connectivity. It has Bluetooth 4.0 that allows you to share or transfer data hassle-free. It also has a G-sensor as well that enable you to play games more efficiently. The list of connectivity doesn't end here! It has one full USB and one Micro USB that you make use of. And you'll be getting wireless type including 802.11 B/G, 802.11bgn, 802.11.b, boosting your connectivity to help you experience faster browsing and eliminates buffering even in low networks.
Powerful audio with great bass
If you think that the audio will be similar unlike other tablets in the market, then you might be wrong. The sound quality of Fusion5 FWIN232 Tablet PC is great and remarkable. People who are fond of listening to music will never unplug their earphones as you may feel like you are in a live concert and every sound in your background omits. Playing games in this tablet make your game more thrilling with its powerful sound quality. To experience more deeply the audio you can plug in earphones and we'll get settled in some another world.
Durable Battery Life
Undoubtedly, Fusion5 FWIN232 has a great battery backup of 5 hours, which not less when you are in college or school, After coming back from school or after leaving college while traveling you can watch movies, YouTube video or listen to songs peacefully with 5 hours of battery life. However, if you have the habit of carrying or power bank, then the battery of Fusion5 FWIN232 is not a big hassle as you can charge before your college lecture comes to an end.
Final Thoughts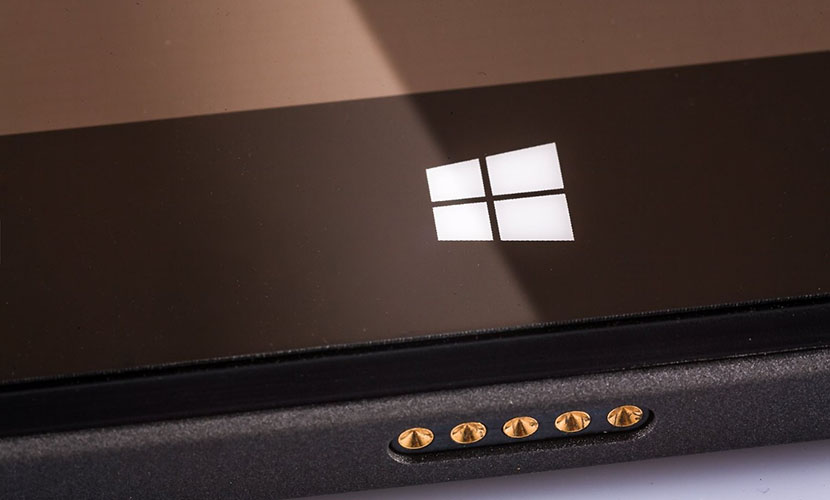 If we consider all the above-mentioned specification, we can say that this new technological innovation can give users a great experience. It is one of a kind with a complete package of every aspect you want in your tablet while you travel around. No doubt it is multitasking as the processor works like a beast that too at so reasonable price, which has made this FWIN232 Window 10 Tablet PC a great achievement for Fusion5 firm and has become the king of the market.