The start of a new decade seems about the right time to consider upgrading your abode with the latest technology. But with a plethora of high-end gadgets available out there, picking the right one that suits your home and lifestyle can be challenging.
So, to help you make an informed investment, we're introducing you to the latest innovations by Lenovo. The electronics giant has just launched three brand new tablets namely Smart Tab M10 FHD Plus 2nd Gen, IdeaPad Duet Chromebook and ThinkPad X1 Fold. Here's everything you need to know about the products that are set to change the future of smart living.
Lenovo Smart Tab M10 FHD Plus 2nd Gen
Starts at $189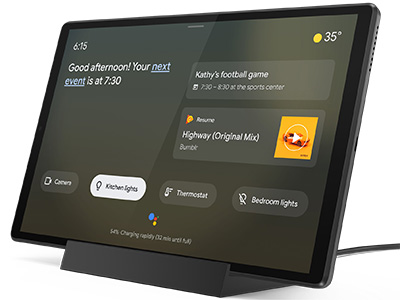 A tablet is probably the second most used device after your smartphone. The family-sharing gadget can perform multiple functions to make your life easier.
And taking tablet innovation to the next level, the newest iteration of Lenovo's Smart Tab series, Smart Tab M10 FHD Plus 2nd Gen comes with a Google Assistant that can be used hands-free via its Ambient Mode feature.
Other key highlight are its 10.3-inch screen with full HD display, a sleek screen bezel of 4.6mm and two speakers at the side powered by Dolby Atmos sound.
Lenovo IdeaPad Duet Chromebook
Starts at $279.99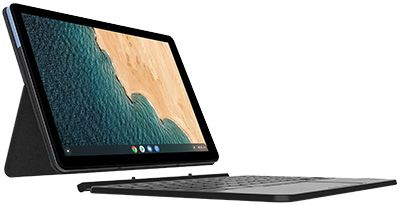 One of the key features of a tablet is its operating system that enables users to experience lightening speed delivery.
And Lenovo's IdeaPad Duet Chromebook boasts exactly of that and more. Powered by Chrome OS, the 2-in-1 tablet is one of the lightest and thinnest variations available globally and has a battery life that lasts up to ten hours.
If you're looking to maximize your time and productivity on-the-go, this highly portable 2-in-1 detachable device with its minimal design and optional USI stylus, should be at the top of your tech wish list this year.
Lenovo ThinkPad X1 Fold
Starts at $2499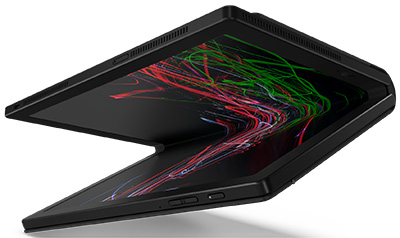 The first ever fully functional foldable PC tablet with OLED display, the Lenovo ThinkPad X1 Fold comes with a ton of exciting features for the trendy traveler. Mobile computing is part of new-age technology and this device does everything to compete, as it's display translates from a tiny footprint into a flat 13.3-inch one, offering users the best of both worlds.
While it will initially have Windows 10 installed in its system, Lenovo is considering giving it a 10X upgrade for intensified productivity. Users can also, supposedly activate 5G connectivity on the device for enhanced browsing experience.