Lenovo Tab E7 is now up on Walmart official website. This tablet is perfectly suited for your family with all the suitable specs in it. This affordable and portable tablet is also a boon for your pocket, unlike other entry-level tablets that burn a hole in your pocket.
Talking about Lenovo Tabs, one thing is always evident of Lenovo devices, they try to amp their level up everytime they launch something new or step into the market with an innovative product. Lenovo Tab E7 comes in as an easy-to-use tablet for the family.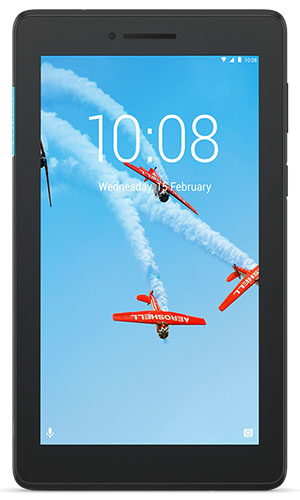 This entry-level tablet suitable for any individual regardless of age has amazing features one can use. It has a sleek and slim build so that it becomes easy for you to carry anywhere. It has a good performance with 1GB RAM and 8GB ROM which can be further expanded to 128GB. It runs on Android Oreo Go which is faster, safer and gives updated apps by default.  It also has fewer pre-installed apps meaning you get more room for storing files. It features two processors depending on which you want. It has MediaTek MT8167 A/D 1.3 GHz and MediaTek MT8321 A/D 1.3 GHz processor options which gives fantastic processing power for an entry-level family entertainment tablet.
The device has a 7-inch display with 1024×600 resolution along with a front-facing speaker giving you enhanced and immersive visual experience. The weight of this tablet starts at 272g and then further escalates a bit according to the choice of specs. For clicking pictures, you have a basic 2MP rear camera and 0.3MP front camera. With all these impressive features, the tablet never dies quickly because it's powered with a battery that gives you 8 hours run if you are on the go or at home. Lenovo Tab E7 is available in just $69.99 in Walmart official site.