Lenovo has always been the ruler in the gadget market. Since its inception, it has done a tremendous job by delivering absolutely stunning laptops providing an ultimate user experience that too at affordable prices. The best thing about this company is sustainability with their commitments. And with the launch of Lenovo Miix 630 again this company proved its commitment to deliver one-of-a-kind product. Lenovo Miix 630 is the third Windows tablet PC with Snapdragon processor after HP Envy X2 and Asus NovaGo. According to market research, Lenovo Miix 630 is defeating these two brands at a faster pace. More so, with its promising battery life, it has been predicted that Lenovo Miix 630 will defeat Microsoft Surface as well.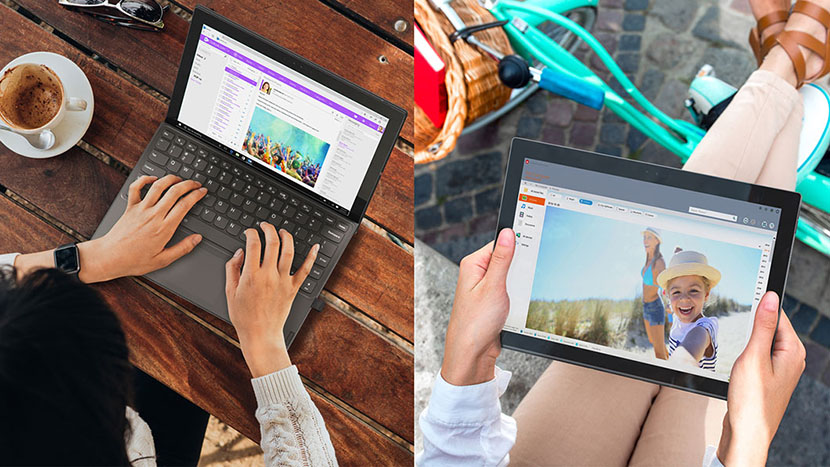 This 2-in-1 tablet is specifically for those users who are usually on the go and want something handy, which works like a laptop but appear as a tablet. Keeping in mind all the dilemma of this kind of market segment, Lenovo launched the Miix 630 2-in-1 tablet.
Let's take a look at its features to understand better how it competes with other brands:
Design and Display
Well, the iron-grey color of the tablet PC is amazingly beautiful that enhances the minor details more precisely. With the dimension of 8.23 x 11.54 x 0.29 inches beside the keyboard, weighing 3.1lbs with keyboard and 1.7lbs without the keyboard, Lenovo Miix 630 is an ultimate choice for all the on the go individuals. Users can enjoy a full-sized keyboard to taking the feeling of a laptop whether you are traveling in flight, car, etc., without any hiccups while carrying this 2-in-1 device anywhere anytime. The keyboard is very responsive whenever you touch to enhance your productivity in a better way as you can zoom in and out, scroll things to the core and rotate objects the way you want.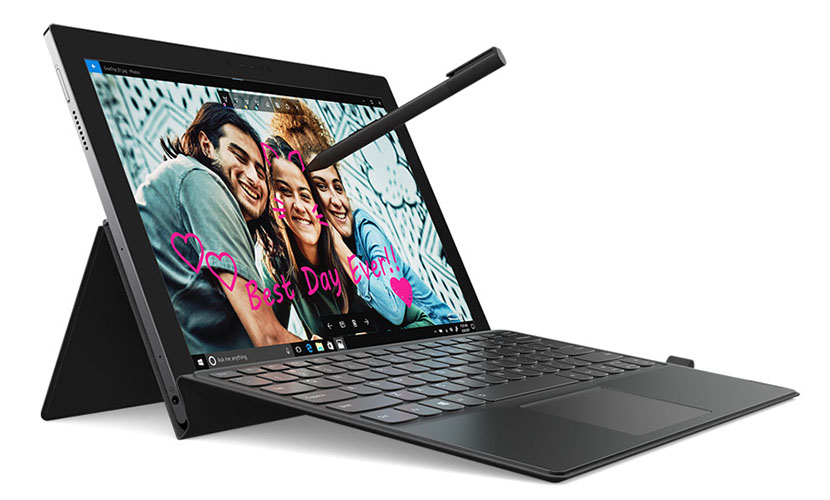 And the exciting thing about the 2-in-1 device is – you'll be getting an active pen as well to take the feel of the tablet, which has been equipped with the pressure level of 1042 that indeed gives you the sensation of a real pen. Now you can understand how hard Lenovo has worked to deliver you this remarkable tablet PC.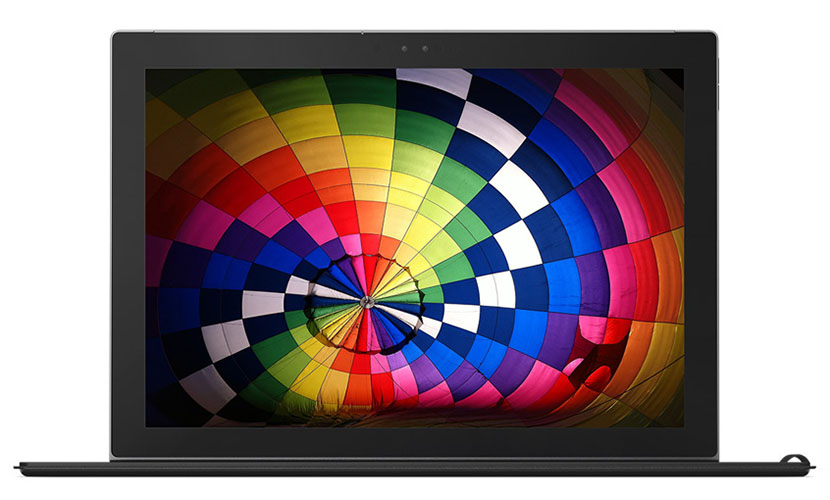 The display offers crystal clear picture quality as the screen size of the tablet is 12.3 inches Full HD with a resolution of 1920 x 1280. With a wide-angle viewing experience, you can spend your time watching movies, shows, gaming, etc., on this tablet.
To enjoy its display quality, Lenovo Miix 630 comes up with 13MP rear camera with auto focus to click better pictures and eliminate what is unnecessary. It also offers a stunning 5MP front-facing camera, supporting Windows Hello so you can keep face lock as well to unlock your device.
Powerful CPU
Lenovo Miix 630 is known for its powerful processor, which is the core reason behind its popularity. As I have mentioned above, it has been equipped with Qualcomm Snapdragon 835 processor, which makes this tablet impeccable in the market. You can play games or open as many tabs as you want as with the Snapdragon technology all the operation runs twice the usual speed comparatively.  It offers 4GB LPDDR4 1866 MHz and storage of 128GB so that all the functions are run appropriately without any glitches. You can keep this tablet PC in sleep mode and still never miss out any notification, email, message, etc. You can also receive Skype video calls on sleep mode- Surprised? What else you want in a tablet PC?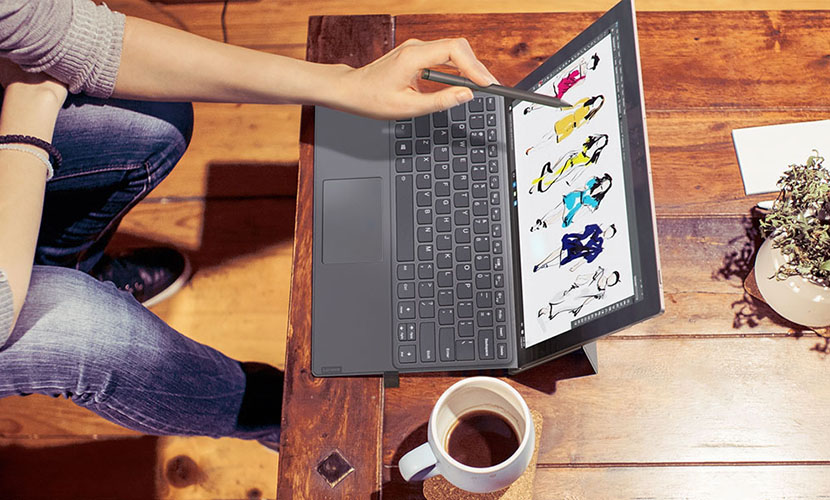 Lenovo Miix 630 runs on Windows 10 operating system, giving all the users entire users friendly interface. The tablet has pre-installed apps from Windows store, ensuring your web browsing is safe as everything goes through Microsoft edge exclusively. More so, you can stay stress-free as Microsoft offers better security features and also you to switch to Windows Pro for free whenever you want.
Furthermore, Lenovo Miix 630 has 2×1 speakers giving you pleasant sound quality by eliminating the background clashes. You can listen to music or watch your favorite show or movie, making a theatrical experience for you. No more bothering about the people around you- just stay connected with yourself, your favorite music and think deeply about life to explore new things in every aspect.
Durable battery life and stunning connectivity
Lenovo Miix 630 is a rebel because of its battery life as it offers up to 20 hours of durability so that users can stay ahead in their day-to-day struggles without hitches. With 20 hours of battery life, you can never stop and continue working, which apparently means that Lenovo has understood the core of today's generation and their daily struggle.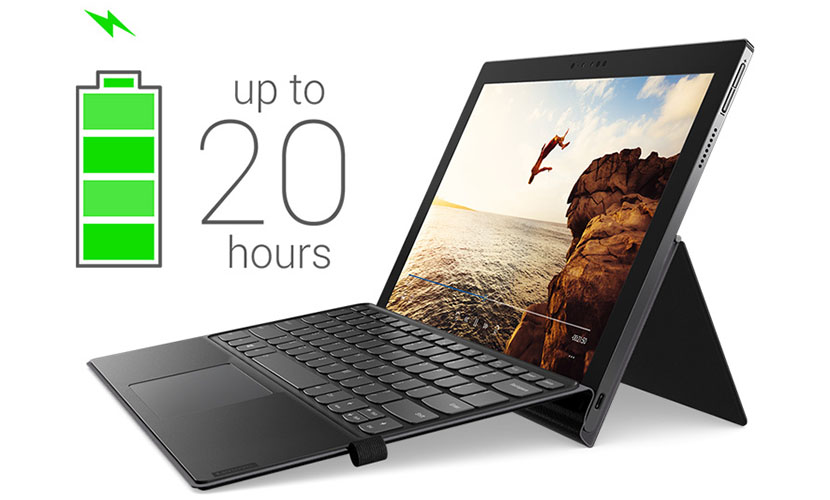 Furthermore, Lenovo Miix 630 has been introduced to provide users with better connectivity choices. This time you'll be getting USB Type- C, enabling you to charge, integrate your device with other systems, etc. You have to insert Nano SIM card, and on the same tray, Lenovo has offer MicroSD card option so that you are never out of storage.
More so, the equipped Bluetooth is very much improved as it offers security as well.  And with 4G LTE, you can explore the world wherever you are, and in case if you are always at the comfort of your home, you can use high connectivity Wi-Fi to be unstoppable in every aspect. Besides, it has an audio combo jack as well, so that you can watch or listen to whatever you want by just plugging-in earphones without disturbing your neighborhood and exploring the thrill.
Conclusion
In my opinion, overall, this 2-in-1 tablet worth every penny in every aspect! If we look at strong battery and processor, you would feel like you can change the world. I think its competition with HP Envy X2 and Asus NovaGo is going to be more robust as this budgeted device is very much sleek and lightweight with better features than other two.
So what are you waiting for you, order this 2-in-1 device today and enjoy all the features!