Lenovo's new range of tailor-made innovations for academic solutions includes the latest digital learning ecosystems with relevant case studies and projects. These devices are best suited for educational institutes that adopt advanced technology as part of their knowledge imparting and learning process.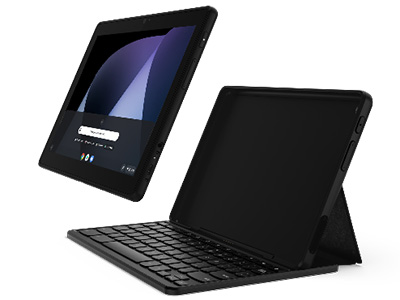 Lenovo's signature Chromebooks are basically upgraded computers that use smart technology for elevated user experience. Their inbuilt software is set to automatically update to the latest features, for a smooth work flow. Lenovo's latest addition to the Chromebook series, 10e Chromebook Tablet, offers all this and more.
Summary, Features and Specs
Apart from a personalized teaching and learning experience, this device provides cutting edge educational solutions for modern classrooms. What's more? It effectively reduces cost and increases efficiency and manages top class security. Some of the features include games with problem-solving strategies, assessments and handy learning apps for K-2 students.
The hardware is specifically designed to suit the typical classroom environment with rubber bumpers and a thick Dragontail Pro Glass. The processor, MediaTek, is extremely powerful and efficient for routine tasks. The detachable keyboard folio case is versatile and detachable with water resistance keys. It also comes with eight years of auto-updates, a crystal clear back camera, an external and in-built support for a universal stylus (for the experimental souls) and free access to a variety of creative tools and learning apps.
Other gadgets such as the Lenovo VR Classroom 2, Thinkpad 11e Yoga and other laptops and tablets are part of the electronics company's new portfolio of technology for students, which were unveiled at the 40th annual Future of Education Technology Conference (FETC) in Miami on January 14.