Why people choose Tablet PCs over laptops? It's all about mobility! Tablet helps you increase your productivity while you are on the go that absolutely meets the need of the today's society.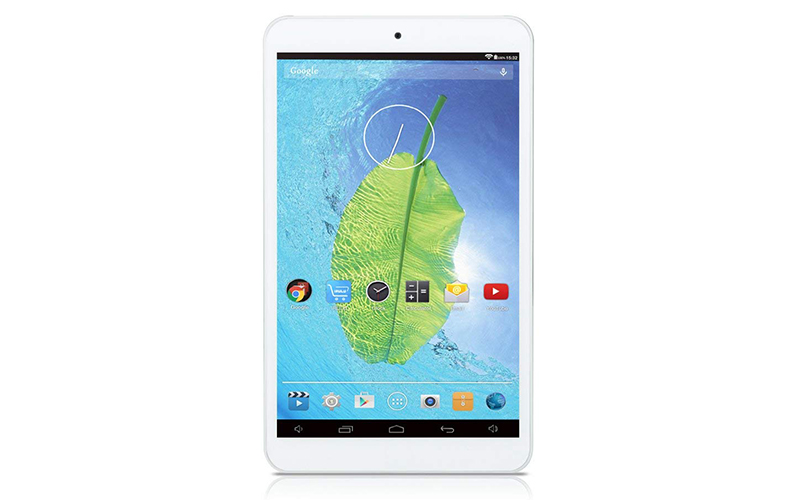 To fulfill the increasing demand of the society, iRULU launched eXpro X1s Tablet that offers great mobility within the budget. We can say it is one of the greatest achievements of iRULU. Entrepreneurs who usually work in the field like a salesperson, travel bloggers, etc., will just love this invention. Moreover, the kids who are find gaming, watching movies, etc., they will find iRULU eXpro X1s as their best friend.
Below, I have outlined some prominent features of iRULU eXpro X1s Tablet that will make you understand why it differs from others: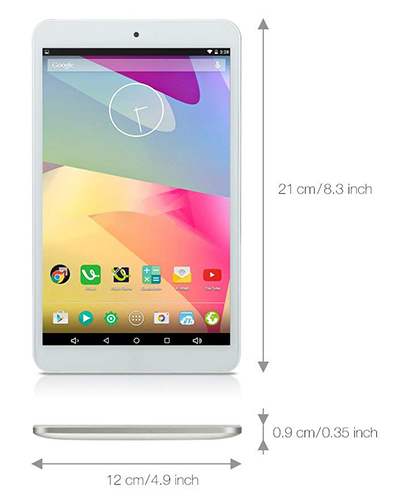 Fine Screen and Display Quality
The 8inch IPS 720 P HD multi-touch display provides you an absolute picture-quality. If you love watching movies on a big screen like Netflix, Crackle, and Hulu, then this can be your perfect partner in crime. Now download your favorite movies, sit on the couch, carry some popcorn and make your bedroom a theatre as its dimension is 8.58×4.84x.0.39. You can watch movies with a view angle of 178-degree and the resolution that you'll get in eXpro X1s is 1280×800. You can see brighter pictures and crunchy texts of your loved ones.
The entrepreneurs who are usually on the go eXpro X1s can help you assist your clients as it weighs only 1.45lbs enabling you to answer every query of your client with great confidence and enthusiasm. The plastic on the back of the tablet makes it very handy.
Great performance
Everyone wants their Tablet PC to be quick and responsive. Many find people find this interface responsive missing in Tablets, but iRULU's eXpro X1s is not what you might be thinking. The quad-core processor with the effectiveness of 1.3 GHz giving you 4 times speed for everything and keep the interface flowing and faster. It gives you zero issues with delay of response when you open certain apps that are of large Mbs. You can play games like Subway surfer and watch stream videos seamlessly.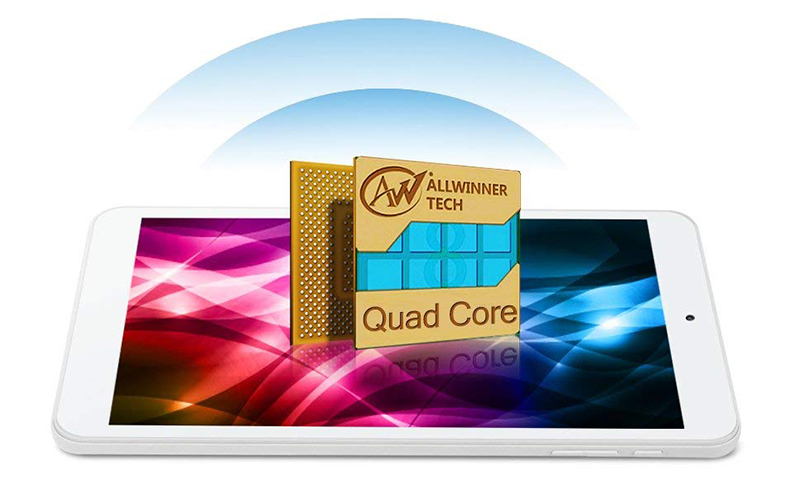 iRULU eXpro X1s comes with Android 5.1 Lollipop that can be upgraded further with the latest Android versions. Moreover, with the RAM of 1GB and 16 GB storage, your device will never hang on anything as the storage is extendable up to 32GB by using an external microSD card. The lollipop android version makes the notification panel simpler for you as it shows your inbox next to your message that you might have opened. In a nutshell, iRULU eXpro knows well how to get the job done efficiently and impeccably.
Connectivity is at the peak
This tablet model is powered by Allwinner A64 giving you connectivity that our just beyond expectations within this small budget. Entrepreneurs or bloggers who are more into typing can easily connect your wireless keyboard, or mouse or speaker with the tablet and accomplish all your tasks with Bluetooth 4.0. Furthermore, you'll get mini HDMI support that you can use to connect with other monitors or TV allowing you share a happy time with your family. The in-built GPS chip integrates well with your Google maps allowing you to find your way even without data connection.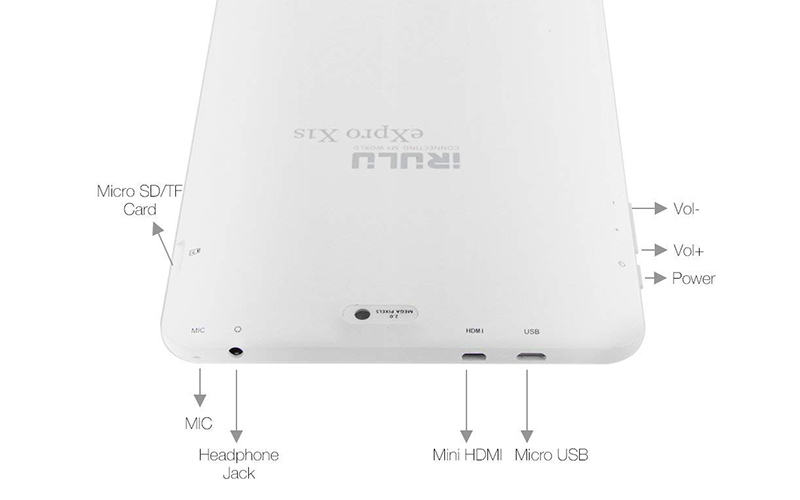 You will also have Wi-Fi chassis to the left side of the laptop enabling you to improve your connectivity on social networks by giving an accurate speed for browsing, uploading or downloading. You will also get a USB cable in the box so that you can connect other devices for your work or your photos. There is also a headphone jack in the Tablet with volume keys, so now you can enjoy your music with peace. As the sound quality is comparatively outstanding, you will actually feel like someone is playing guitar and drums just next to you.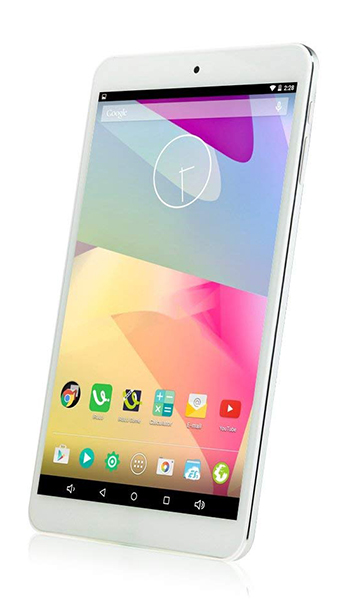 Take pictures and lock the memories
In iRULU eXpro X1s you'll get a dual camera with 0.3/2.0 MP, which is just "Wow" in this budget. In addition, you will get selfie-timer that can be set from 3 seconds to 10 seconds allowing you to capture quick photos and upload on social media channels efficiently and lock the memories of a trip or some adventure in just a few clicks. Besides this, you can also make quick Skype calls with your family or friends and make them feel like distance doesn't matter.
Entrepreneurs can capture the bill receipts or invoices they receive or want to send to their clients and send over with the effective camera. Furthermore, you have the access to turn on or off the grid lines in your camera and zoom in the picture with your fingertips easily. And the camera assures you that it won't give blur pictures at any cost as the autofocus is always set.
Durable Battery
The battery of eXpro X1s within this budget is highly-appreciable. It has a 4400 mAh battery that can last until you reach the final destination. iRULU has an energy saver feature that can help you survive till the last moment by extending the battery strength by 90 minutes. However, the battery lasts till 5 hours so you can enjoy your trips without worrying about the battery life.
Even the entrepreneurs working in the field, don't have to worry about the battery of this tablet as it will withstand you and never let you down in any condition. You can smoothly represent your brand, and looking at such a sleek piece with great battery life, I am sure even your clients will ask about iRULU eXpro X1s.
Conclusion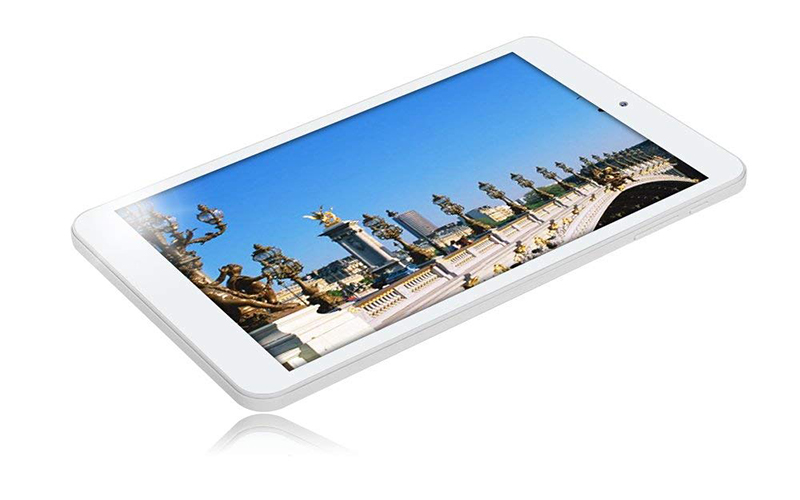 Overall, iRULU eXpro X1s is an impressive tablet PC that offers immense comfort to users within the affordable budget. This device has amazing that feel make anyone fell in with them as it is easy to use and you'll get everything you want at one place with just a few clicks.