Huion was releasing teasers of their latest product on Twitter with small videos since few days. However, it has set all the speculations to an end by showcasing the all-new Inspiroy Dial Q620M drawing tablet at Hong Kong Electronics Fair 2019. It has officially released the first look of the tablet that is meant for designers, artist and creative audience. The tablet seems to be exciting and the complete look is aesthetic undeniably.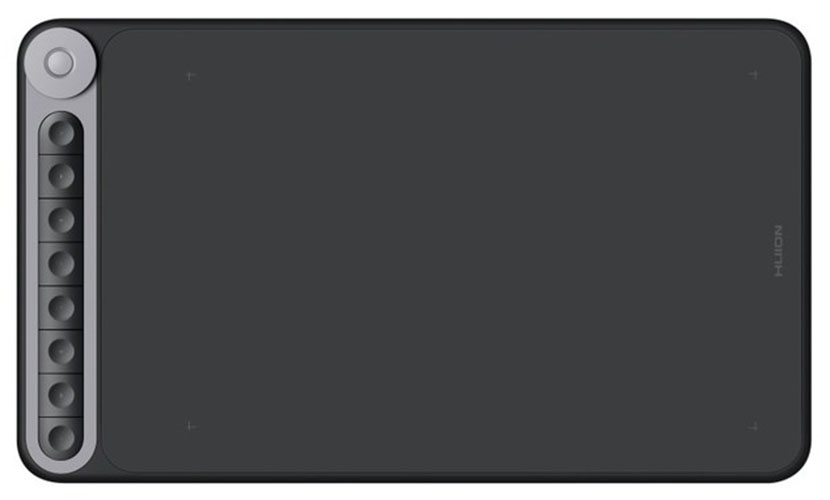 If you have watched the teasers before, you would have seen the eight express keys in a completely modern avatar. You would have witness the blinking of keys on the tablet and the huge Inspiroy Dial that supports Microsoft Radial Protocol, aiming to make the experience of artists truly amazing. The all new Huion Inspiroy Dial Q620M will be a revolutionary product, beating all the traditional graphic tablet models available in the market.
The lights blinking in the express keys have something or the other to alert you and one of them is real-time battery status. You will be notified about your battery status and the Inspiroy Dial Q620M will be a life-safer to users as well as a game-changer in the market. There's no tablet introduced in the market with such a huge dial that can be easily rotated to accomplish tasks. This tablet is approved professional-grade with extreme portability and flexibility that means you can expect it to be very lightweight and another on the go tablet for graphic designers, or artists or creative freaks.
The edge-to-edge screen and sleekness of the tablet as per the released images clearly proves that Huion Inspiroy Dial Q620M is a very handy tablet, perfectly meeting the requirements of modern generation.