1. Huion HS611 Drawing Pen Tablet
If you feel strongly about having a sense of individuality, this pen tablet is available in three cool color variants – Coral Red, Starry Blue and Space Gray. Among its many technical features, the media bar situated at the top is bound to be a favorite among music lovers since it allows users to control background music and toggle endlessly between programs, without disrupting your artwork.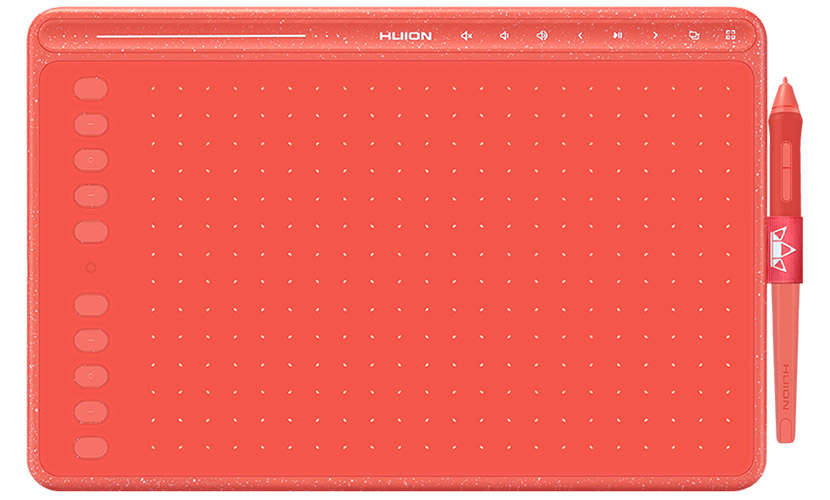 The touch keys on the media bar let you adjust controls such as the volume, skip songs and switch programs on the computer. The music feature serves as an inspiration to get ideas flowing and enhances the whole immersive work environment.
2. Huion Kamvas 13
If you're an aspiring art student, we suggest you check out the Kamvas 13 for school which can be used as a graphics input device and comes at a considerably cheaper price. The device will be available in three color variants – Midnight Green, Violet Purple and Cosmo Black – that are visually appealing.
With easy connectivity options, Kamvas 13 also supports a Type-C to Type-C connection alongside a Type-C to HDMI connection. Designed for low power consumption, the gadget can directly be powered via a laptop using a USB cable.
3. Huion Kamvas Pro 24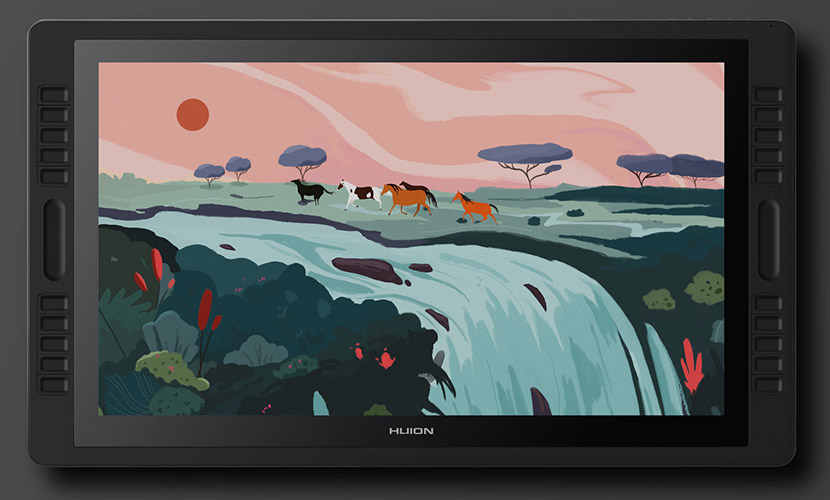 If you're a professional graphic designer, architect or interior decorator, the Kamvas Pro 24 will be more suitable for your work requirements, owing to its much larger panel size. It comes with a QHD screen and 2.5K display resolution which also happens to be the highest one manufactured by Huion. Furthermore, the device has ten control keys at the sides that will enable you to perform twenty different functions.