HUION has unleashed the best from the world of inspiration through its newly launched Inspiroy H1161 drawing pen tablet. With just 8mm thickness, HUION Inspiroy H1161 is just what the technologically driven creative world was waiting for.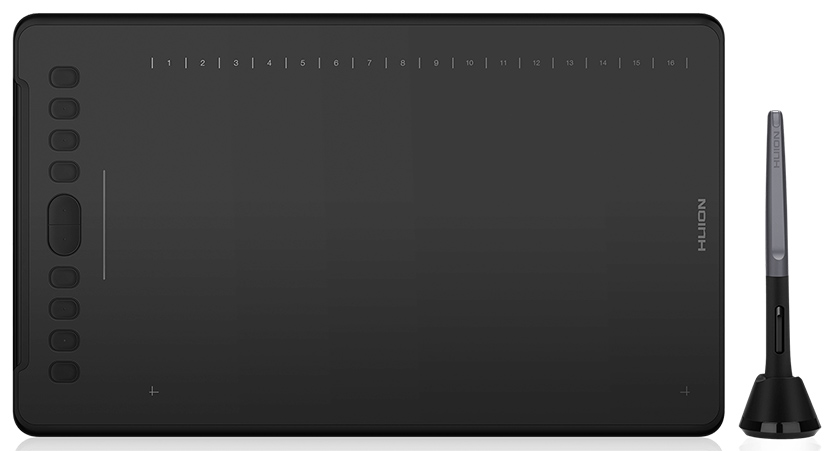 Designed to Deliver the Best
It is super thin, thus light enough to be carried along without any trouble. It is ergonomically designed to add to the overall convenience of the users. It looks sleek and fashionable and the size is just perfect to be highly portable. It is important to highlight the prime features which goes behind the making of this unique tablet.
Touch Strip of H1161 provides better accuracy to workflow. The front layout of the tablet can be seen to consist of highly programmable touch strip that provides smooth canvas adjustment for better operation.
Its working area dimensions can be conveniently adjusted to work both PC mode and mobile mode.
There are also 10 hard and 16 soft press keys that can be programmed to perform preferential application shortcuts like canvas zooming, adjustment of brush and scrolling.
The tablet is equipped with a battery-free, high definition PW100 pen that adds to the overall pleasant experience of working with it.
Additionally, this tablet boasts of enabling the best hassle free painting experience owing to its 266PPS report rate and 5080 LPI pen resolution.
It also supports 10mm Sensing height, thereby expertly capturing any pen movement almost10 mm above its surface.
The very fact that along with Windows and Mac OS, this pen tablet is also compatible with Android devices increases its significance manifold times.
USB-C is reversible and assures good speed and power supply.
Ideally named, H1161 pen tablet promises to give shape to creative ideas, and thus it is important to highlight the fundamentals of the battery-free pen PW100 that it is equipped with. Some of the important points that are noteworthy here are:
EMR technology powered battery-free pen PW100 gives the actual feel and comfort of a working with a real pen. It offers the perfect anti-slip silicon grip.
8192 Levels of pen pressure sensitivity and ±60º tilt recognition provides the ultimate accuracy of drawing with brush by imitating real tilt and strokes without compromising on minute details.
Being battery free, there's no limit to its usage and also it is environmentally friendly.
There are two functional buttons on the pen; the upper one is used as the right-click functions of a mouse while the lower key is used as an eraser.
The pen comes with a triangular shaped PH03 holder that stores 8 numbers of anti-friction durable pen nibs to support nib replacement when needed.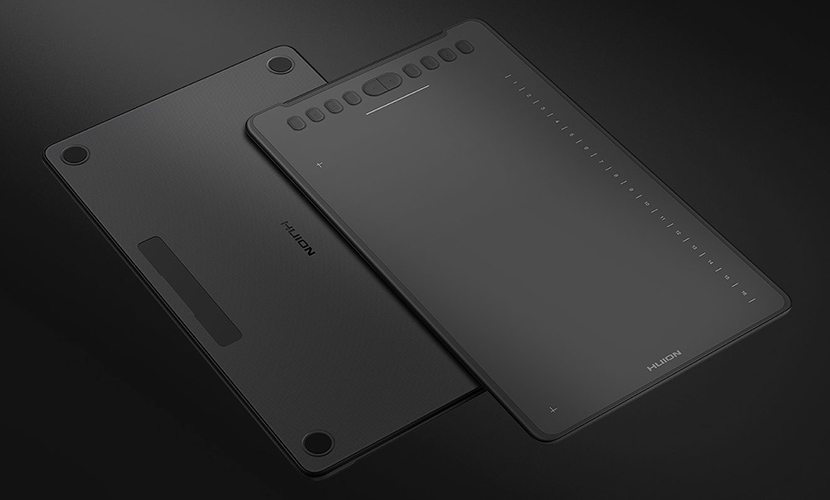 It will not be wrong to assert that this drawing pen tablet from HUION is undoubtedly one of the best gifts for its customers. The high level features and efficiency that it offers at surprisingly affordable price is just unthinkable. The artist within you is sure to grasp the essence of the freedom of canvas space that this tablet is meant to provide. With its guaranteed higher level of efficiency and great speed, graphical creativity can reach new heights.