HUAWEI MediaPad M5 8.4-inch tablet review: Impressive, premium and super efficient. This tablet is the best alternative to available pricey tablets, and it throws out some competition when it comes to features. I would call this a media beast and as the brand says 'Recreation comes Alive,' this high-end device takes your normal entertainment a notch higher.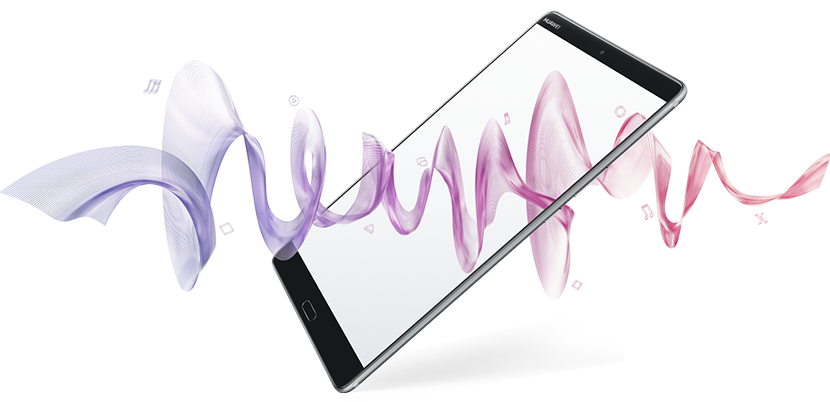 Now, remember, this is a very efficient tablet that gives you the best of both entertainment and media consumption. The flagship model of HUAWEI encompasses the best of design and display with other enchanting features that are expected from an expensive tablet like iPad or Surface Go. Without further wait, let's talk about the features and specifications that make it a better-than-most tablet in the market.
Also Read: LG G Pad F 8.0 Tablet Review
Features and Specifications
As said earlier, HUAWEI MediaPad M5 8.4-inch Tablet offers the best of all features and is pocket-friendly. I was baffled by looking at the commercial and thought the brand must be making tall claims. But after using it, I have become a true fan of it.
RAM and Storage
Yes. It is the most crucial aspect of any device and Huawei made sure that it has been catered. Powered with 4GB RAM and 32GB ROM (higher end – 4GB RAM + 64GB ROM also available), this tablet is your ultimate media beast that can execute your gaming and media tasks. This tablet can handle your heaviest of data in a snap and provide you with ample room to store a tonne of documents and media files. Also, the storage does not give you issues because it reads the data faster and helps to transfer/store the data more quickly. The actual storage available would be a little less than mentioned because of system files and pre-installed apps. But it is not even a pinch of an issue.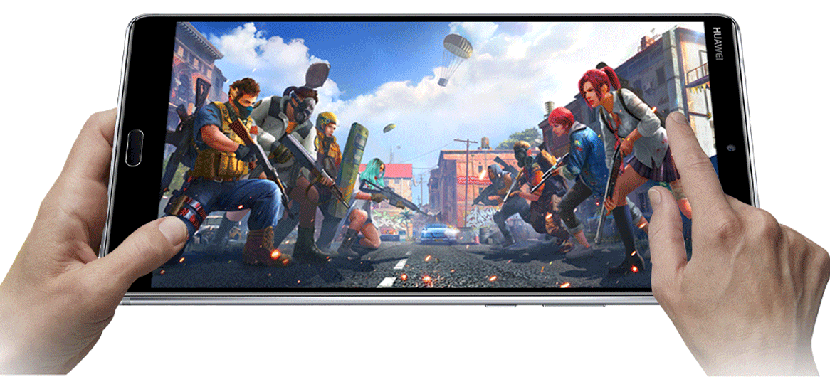 Processing and OS
It has Kirin 960 Series Chipset at its core for processing with eight processing cores (octa cores) – 4x Cortex-A53 and 4x Cortex-A73 clocked in at 1.84GHz. These processing chips have come to know as the ultimate duo of power and performance. The producer of these Kirin chips, HiSilicon, has increased the Kirin 960's peak GPU performance. This processing chip also features ARM Mali-G71 MP8 GPU and 2x 32 Bit LPDDR4 Memory Controller. It is enough to process massive games efficiently without giving lags or glitches. Also, the performance is doubled when it comes to multimedia. It runs on Android™ 8.0 Oreo™ which faster, smarter and more powerful than other android versions. Google's mobile OS has revamped its low key functionality which gives a better, and you can find more customization if you check out the settings in-depth.
Design and Display
HUAWEI MediaPad M5 8.4-inch tablet hit the sweet spot in both design and display aspects. With dimensions ranging 124.8 x 212.6 x 7.3mm, it's a sleek and beautiful looking tablet that instantly feels good the moment you touch it. Weighing just 316 g, it has a superior industrial body design with curved-edge 2.5D glass and metal body that looks elegant and stylish yet simple. The 8-inch display gives you a 2K resolution (2048×1080) with a pixel density of 359 PPI.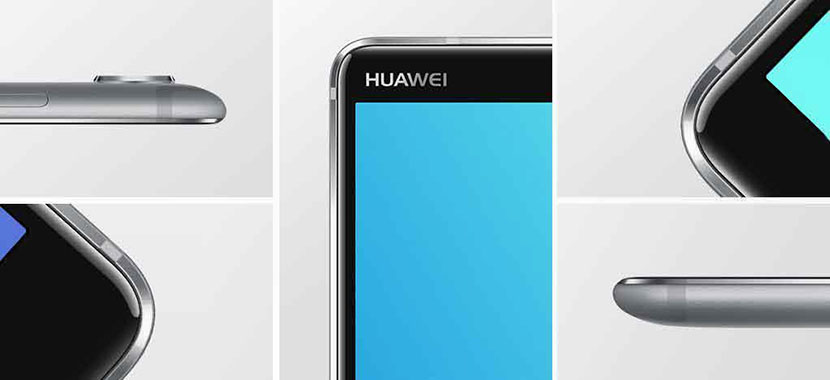 The screen space has also been designed better (82% screen to body ratio), so you get an enhanced viewing experience. You can forget about display worries because it is also equipped with HUAWEI ClariVu™ technology which plays with the contrast ratio and also adjusts blurred frames for you, so you get refined display quality with vivid and dynamic colors. Also, the Eye Comfort Mode is specially designed to reduce the harmful blue light and adjust the brightness according to the room and surrounding which pleases your eyes and do not prove detrimental even if you watch a video or play a game with increased brightness.
Battery and Audio
This multi-efficient tablet, you can call it a media beast, is powered with 5100 mAh battery that gives around 9 – 11 hours of enjoyment watching 1080p videos. It charges rapidly and gives you a full charge in 1.9 hours. The battery longevity, of course, depends on the usage. On the other hand, for gaming, it will give you roughly 4-5 hours of battery which is superb considering you would want to game uninterrupted for hours.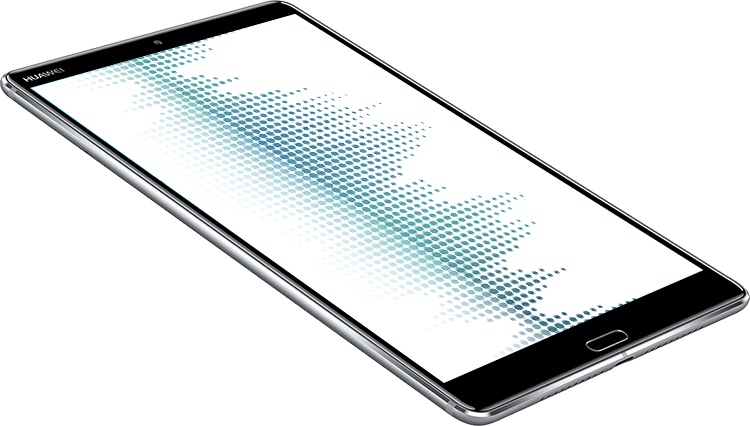 Also, the Smart Power-Saving technology helps the tablet to sip in minimum power while allowing to function more. Most tablets and smartphones even drain out the battery when you play music on speakers. The Mediapad doesn't! Which takes us to the audio quality. It has dual stereo speakers on both vertical ends, and it gives a stunning sound quality and volume. The Smart-PA amplifiers help in amplifying the sound without making it grainy (The sound quality also depends on the audio file). It also supports Hi-Res audio because it is fine-tuned by legendary Harman Kardon® Audio. The HUAWEI Histen audio effect provides a more vibrant and immersive sound experience. Altogether, perfect!
Camera and other supports
It has a stunning visual capture quality of 13MP (rear camera) with autofocus and induced features. The tiniest of bump regarding camera is the aperture; which is F2.2. It tends to make the subjects blurry at times, and you will have to focus to obtain a certain level of sharpness manually. The front camera is 8MP which turns out to be pretty good for selfies. It does not support flashlight (the usage of which is almost dead today). Other supports include connectivity feature of Wi-Fi 802.11a/b/g/n/ac and a bunch load of sensors, right from the Ambient light sensor to Gravity sensor, that makes the tablet super efficient to use. This tablet is also certified by ENERGY STAR  proving it is an eco-friendly product.
Final Verdict
There is a reason why the HUAWEI MediaPad M5 8.4-inch tablet is known as a media beast. The performance and dynamic audio-video quality reflect that. It is perfect for anyone looking out for a pocket-friendly, performance-friendly, and eco-friendly tablet.