HUAWEI MediaPad M3 Tablet: Last time around we talked about the HUAWEI MediaPad M5 8.4-inch tablet. That was a media beast and hailing from the same family is MediaPad M3. The MediaPad M3 is an intelligent device designed to quench your visual and daily docu-edit needs.

It is built to be your partner that you can carry around while working on it and get through the day completing your tasks and at the same time enjoy some HD movies. With amazing features and specs that will make you go gaga, the M3 does not compromise even an inch to deliver the same quality as it's family does. Well, let's take a look at it.
Features and Specifications
So, if it was 'Recreating Your Entertainment' last time, it's 'Celebrating Your Senses' now. I must say, this high-end tablet never fails to impress me, and with every other device, they keep notching there features higher to achieve customer satisfaction. With amazing build quality, premium touch, and cinematic visual experience, this tablet has won the game for me! To know how it can win your game too, let's dive in a little deeper.
RAM and Storage
The HUAWEI MediaPad M3 tablet has got the gut for speedy performance and a stomach to gulp in massive files like a cakewalk. With 4GB LPDDR4 memory and 32GB storage (The higher storage end – 64GB is also available), this tablet gives you snappy performance without any lags and can transfer and store gargantuan files easily. You can make this your mini database by storing in heavy apps, data or games. I installed Temple Run, PUBG and Asphalt Airborne. I could play them all with smoothness as expected and it did not give me troubles while loading. The amalgamation of high storage and efficient flash memory made things more comfortable for me, and I am still loving it to this day! You can also further expand the storage up to 128GB via microSD card slot.
Note: The actual storage available would be a little less as internal system files and pre-installed apps eat up some space. It, however, does not make a huge difference to the available storage.
Processing and OS
This beast of a tablet is geared with HiSilicon Kirin octa-core processor with 4 x A72 clocked at 2.3 GHz, and 4 x A53 clocked at 1.8 GHz. These cores have a hulk of a power to achieve what is called the 'super-performance.' These hyperthreaded cores make sure that the processing is divided which results in faster reading rates. This processor is infused with a dual-channel LPDDR4 memory controller and an LTE Cat, all built for better processing!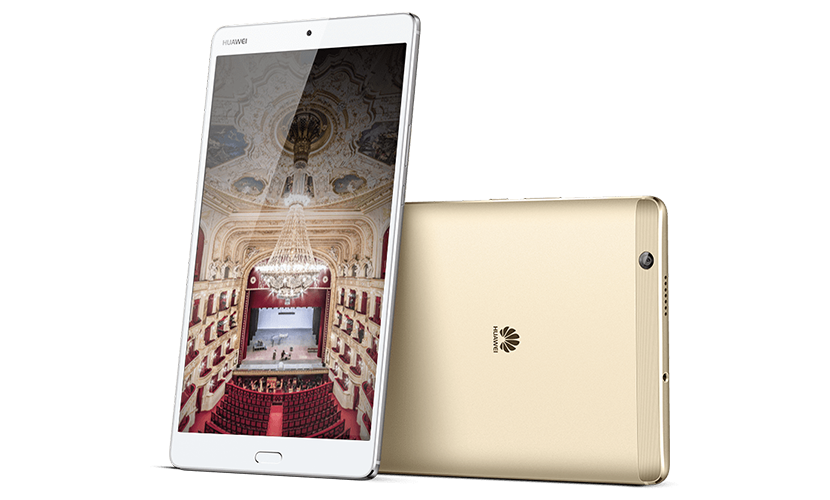 It also comes with ARM Mali T880 MP4 GPU graphics which provides enormous power for android games that demand HD graphics and robust processor. Compared to M5, this is one step lower, but then it does not have a huge difference. It ultimately gave me extreme processing speeds and HD graphics. This tablet runs on the platform of Android 6.0 (Marshmallow) which comes with amazing updates to up its functionality and usage.
Design and Display
The MediaPad M3 is built with mesmerizing looks and an elegant style. It is sleek and stylish with a modern industrial design that combines aerospace-grade aluminum and 5-axis CNC machine technology, that gives birth to this beautiful tablet! It feels incredible in the first touch itself because of its curved edges and ergonomic hold. With its dimensions ranging 124.2mm x 215.5mm x 7.3mm, it has an ample display screen space to work on.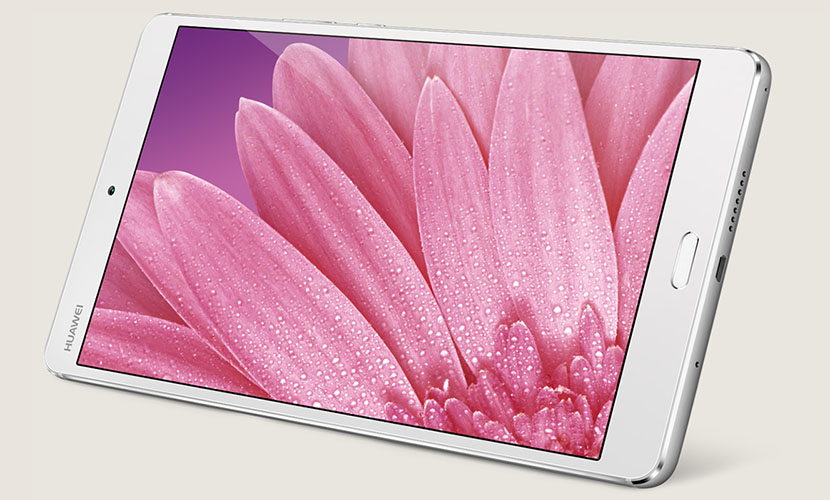 Not just that it gave me a feeling of working and editing on a laptop screen, but it also provided more space for my game controls to spread out. The smaller the screen space, the more cringy you become about wanting to swipe here and there. This problem is eliminated in this tab. Also, it gives an IPS display with multi-angle viewing which is fantastic as you would want to use the tab as you please! It gives you vivid and dynamic colors with its 359 PPI and 16 million colors. You can also notch the brightness up to 400 nits which makes the whole visual experience cinematic!
The MediaPad M3 was awarded the iF Design Award 2017
Battery and Audio
It is powered with a 3.82 V lithium polymer battery. It has a capacity of 5100 mAh. Feed it large files, work/edit on it with full brightness, or even play HD games with jolly volume, the battery doesn't depress you! It survives up to 9-11 hours on average usage like watching 1080p videos or creating your excel sheets. It can take the wrath of massive games up to 4-5 hours which is superb for a gamer (not more than that because you anyways don't want to rig up your eyes).

Speaking about the audio, it has got dual speakers at both vertical ends of the device. The audio quality is fine-tuned by Harmon Kardon and AKG (earphones) which gives you pleasing audio quality. It has an SWS 3.0 stereo sound effect which is dynamic enough to make your small room more of a theatre! The tab support all types of audio formats.
Camera and other supports
The camera of this tab is premium. It has 8MP on both front and rear camera; one fixed focus and one is autofocus respectively. It gives you pristine quality photos, without making it plasticky. Other supports include GPS, Glonass, fingerprint sensor to ambient light sensor, Wi-Fi connectivity – IEEE 802.11a/b/g/n/ac with 2.4 GHz & 5 GHz, 3.5mm headset jack, Micro USB port (PC sync support and other functions), Nano-sim card slot and few more!
Pros
Speedy Performance
IPS display
Huge storage
Elegant design
Pristine Camera quality
Verdict
The HUAWEI MediaPad M3 is a premium tablet both designed for meeting your daily/quick needs and your binge-watching thirst. It comes in a price that favors you and ultimately gives you the premiumness in every feature that it boasts. Truly high end!