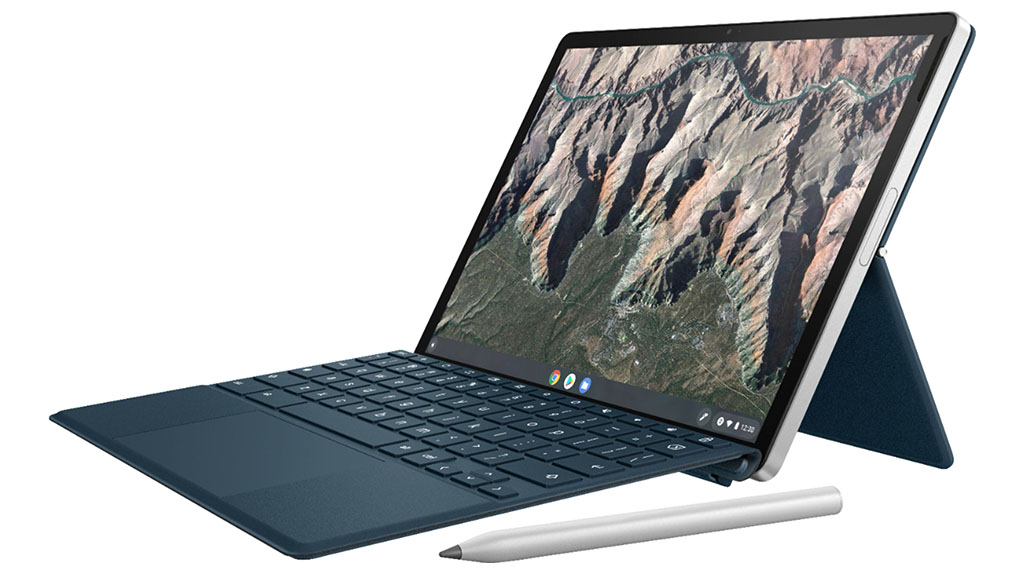 HP has launched Chromebook x2 11, a detachable tablet based on the Chrome OS. The new Chromebook is specifically designed considering the needs of Chromebook users.
HP did a press release on 10th August and unveiled the device and its key features and specifications along with the motivation behind their new Chromebook x2 11.
Recent stats of year-over-year growth in Chromebook sales clearly indicates that more and more people are purchasing Chromebooks. Moreover, HP aced with maximum shipments of Chromebook devices in Q2 2021.
Earlier, we all were working from our offices and used computing devices at home for personal use. The pandemic has changed it altogether and we now need a device that is more hybrid in nature.
Since most of us are working from home, we want a digital device that lets you work, play, and enjoy entertainment versus one device per household for general purposes earlier. HP took this motivation and worked with Google to offer the best computing solution they could think of.
HP is also launching its All in One desktop kind of device, HP Chromebase 21.5 inch All-in-One Desktop, along with HP Chromebook x2 11.
Let's now see what Chromebook x2 11 has to offer. Its features and specifications are forming its impression as a perfect device that lets you stay productive and entertained. The Chromebook is a detachable touch screen device that gives a facility of a mobile smartphone when required.
The outer body of the Chromebook x2 11 is made up of ultra-light CNC Aluminum material. It comes with a kickstand and magnetically attachable keyboard support. Its kickstand allows you to position the screen at 170 degrees as well so that you can work and make presentations conveniently.
Chromebooks so far didn't have 4G compatibility but with Chromebook x2 11, HP has brought 4G LTE connectivity and Wifi 5. The Chromebook x2 11 is powered by Snapdragon 7c chip.
With such a powerful processor, a cloud-based Chromebook OS will make the Chromebook faster than ever and the most efficient with 11 hours of battery life on a single charge.
This is actually the only device of its kind where HP, Snapdragon, and Google partnered to create a Chromebook. We can also expect superior camera technology and features due to the presence of Snapdragon 7c in Chromebook x2 11.
HP has also claimed that this will be the first detachable Chromebook with an 11 inches 2K display. The aspect ratio will be 3:2 and will support a multi-point touchscreen and stylus.
It will be shipped with a full-size keyboard with a slightly oversized touchpad for convenience. Also, a wireless rechargeable HP USI-certified pen will be bundled along with it. So, you won't have to purchase a stylus and a keyboard separately.
The Chromebook flaunts the HP Quickdrop app and Google's new Cursive App and other concepts that will make this device super awesome. The front camera is 5MP and the rear camera is 8MP for a high-quality video calling experience as well as clicking photos and shooting videos.
The Chromebook x2 11 will be featuring Audio by Bang & Olufsen for better Google Meet and video conferencing. Not to mention that the Chromebook will let you download unlimited apps from the App store. It will also let you access the Stadia Streaming Gaming platform.
All in all, Chromebook x2 11 allows you to work, play, and get entertained hassle-free with a single device. With such promising features, the value for money is fair enough. It is expected to be available on Best Buy in August and on Official HP.com website in October starting at $599.99.