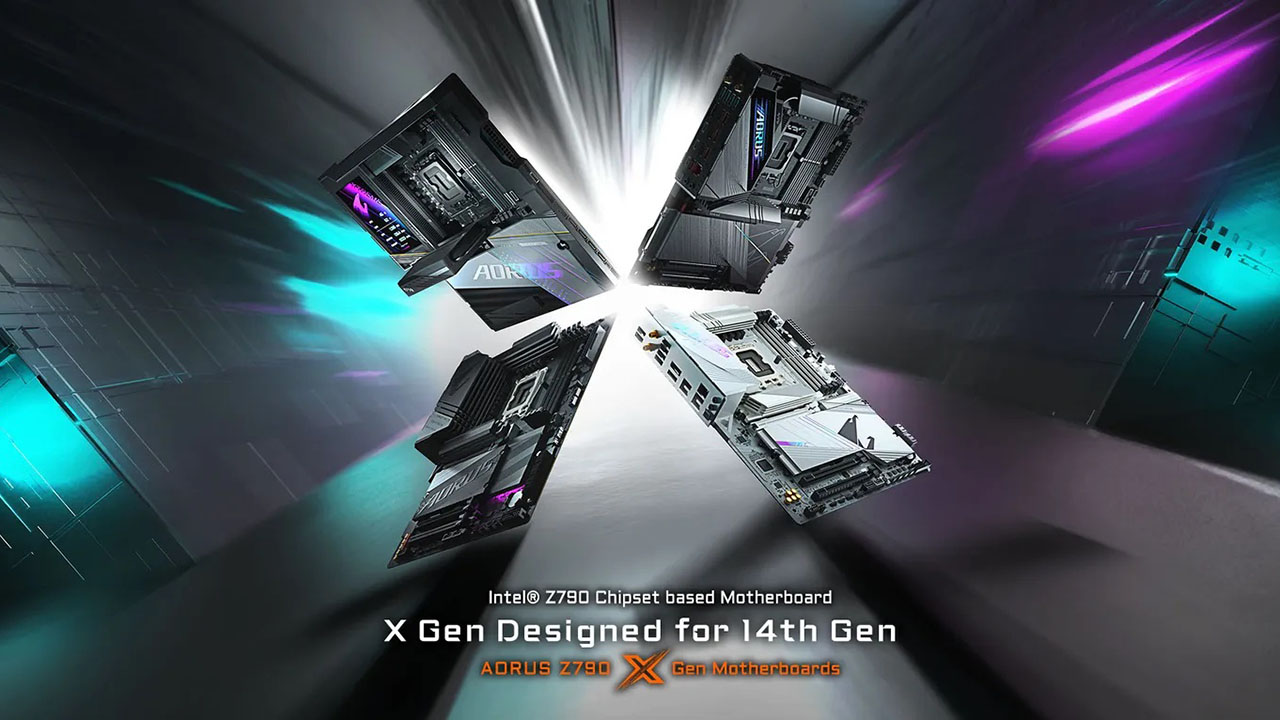 If you use or want to use AORUS motherboards, there is some excellent news for you! GIGABYTE just released the AORUS Z790 X Gen motherboards. These motherboards are among the first to support Intel Core 14th-generation processors and can help you unleash the maximum performance capabilities of your PC.
The new series includes the AORUS Z790 AORUS XTREME X and the AORUS Z790 AORUS ELITE X. Now, let's know a little more about them.
DDR5 Performance Unleashed
For gamers, any resources that they can get are less. That is why, having a good memory and the motherboard to support it are vital. The new AORUS Z790 X Gen motherboards offer DDR5 compatibility to ensure great performance for those who demand the best-performing systems. These motherboards can easily handle DDR5 XMP-8266 and beyond, creating new memory speed records.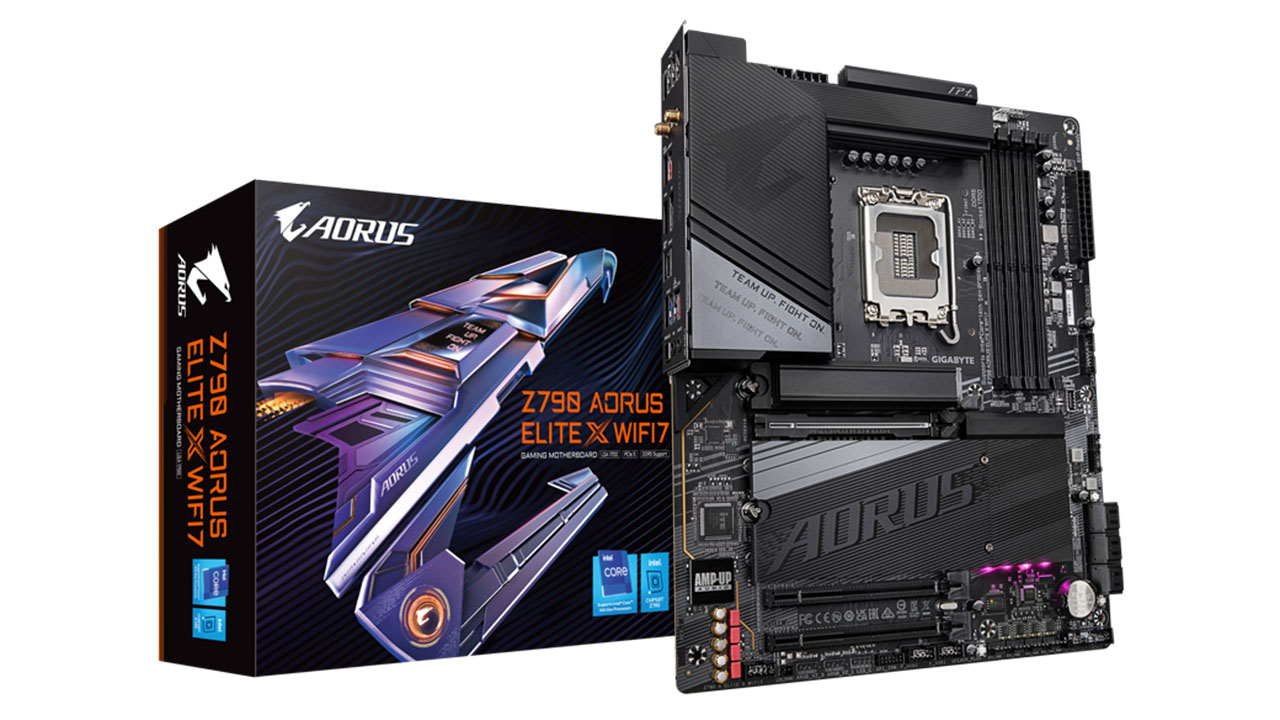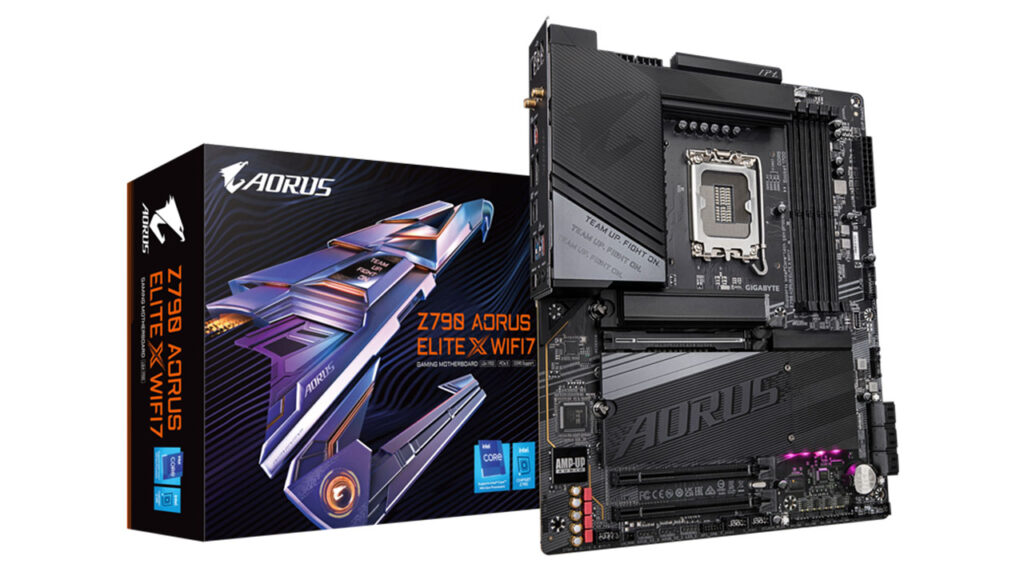 Then there is the new Back Drilling Technology feature with these motherboards. This feature dramatically improves signal integrity, resulting in improved system performance as well as increased reliability.
Advancements for the Next Generation
M.2 EZ-Latch Click
M.2 EZ-Latch Click is included with the new AORUS Z790 X Gen motherboards. It is a brand-new function for mounting M.2 heatsinks. This design enables screwless M.2 heatsink installation, saving consumers the necessary time and effort when updating or installing storage devices.
Efficient Thermal Design
To fully leverage the power of Intel's 14th-generation processors and DDR5 memory, efficient thermal management is critical. The AORUS Z790 X Gen motherboards from GIGABYTE are designed with effective thermal designs that keep your system cool even during high-speed operations.
Ultra Durable Reinforcements
The AORUS Z790 X Gen motherboards have Ultra Durable reinforcements that significantly enhance the overall reliability of the boards. With load-bearing capacity increased to an impressive 58KG, these motherboards are built to withstand even the most demanding usage scenarios.
Wi-Fi 7 Support
GIGABYTE's AORUS Z790 X Gen motherboards offer cutting-edge technology as a whole. That is why users get Wi-Fi 7 support. In fact, it might be one of the first motherboards to introduce Wi-Fi 7 support. The ultra-high gain antenna, featuring both directional and omnidirectional characteristics, ensures stronger, faster, and more stable wireless signals.
UC BIOS
Beyond hardware enhancements, the BIOS has undergone a comprehensive overhaul, introducing the user-centric UC BIOS. This revamped BIOS features a redesigned UI and UX, making it more intuitive and user-friendly.
The Quick Access panel offers customizable option slots, allowing users to set frequently used functions from Advanced Mode as shortcut keys accessible directly from Easy Mode. This simplifies the BIOS interaction, making it more approachable for users of all levels of expertise.
Full 14th Gen Processor Support
And, of course, we can't miss the main highlight. The Z790/Z690 series motherboards have full support for Intel's Core 14th gen processors. With proper configurations, users can get the best performance with Intel's 14th Gen CPUs. This means that whether you are gaming, doing high-performance tasks, or anything else, you can rely on these motherboards.
Looking to the Future
GIGABYTE has always been a reliable and innovative brand. They are generally very quick to introduce or upgrade their motherboards to support the latest CPUs.
As GIGABYTE introduces this new lineup of motherboards optimized for Intel's 14th-generation processors, the future of computing looks promising. We should be seeing their real-world reliability and performance soon.
Pricing and Availability
The AORUS Z790 X Gen motherboards are set to revolutionize the motherboard market. Those who want to use these motherboards to get the best out of their Intel's Core 14th-generation processors and DDR5 memory can now buy them.
The pricing and availability details are different depending on the model and region. We request the users to check out the local GIGABYTE website.