Through an official press release by Garmin International, Inc., on the 4th of March, 2020, the super impressive and highly innovative all-new zūmo XT Motorcycle Navigator has been announced. Garmin is known for its superb wireless GPS and navigation solutions, primarily for automobiles, trucks, and motorcycles. zūmo XT is going to be a dream device for the adventure lovers and vigorous motorcyclists.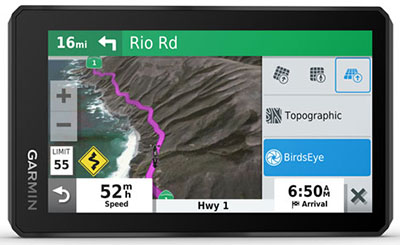 They will be amazed at the thoughtful designing of zūmo XT that will help them accomplish the toughest motorcycle ride with ease and smartness.
Everything about the tablet has been incorporated and provided for the maximum convenience and benefit of motorcyclists. So, it is important to know about some of the incredible features of this tablet like;
zūmo XT is fitted with a 5.5m inch glove-friendly, touchscreen display that is, for obvious reasons, rain-resistant. The large display offers clear visibility during both day and night and is ready to withstand any kind of weather condition. It has the option of being mounted in both landscape and portrait mode.
It is built rugged and strong and has passed the military-grade 810G drop-test standards
The battery backing is great. It can normally last for up to 6 hours when used in regular settings and with 100 % brightness the battery can last for 3.5 hours.
Features like Garmin Adventurous Routing, Garmin Explore, and Track Recorder will make it easier for riders to plan a foolproof, quick and most organized upcoming motorcycle ride with proper assistance.
With pre-loaded Birdseye Satellite Imagery, On-Road Maps and Off-Road maps, it is possible to select the best route map by quick switching options.
Looking at the other features of zūmo XT strongly gives the impression that equal importance has been devoted to safety, convenience, and relaxation.
Priced at $499.00, the Garmin zūmo XT Motorcycle Navigator is available for purchase on official Garmin store.