When you have a tablet that is great go at every aspect, it is no other than Fusion5 104Bv2 10-inch tablet who can be your partner tablet you can carry anywhere and do anything on. This tablet has the most amazing specs in terms of internal and external function. It also holds a great value, great design and great performance over the price you pay for this tablet. The fantastic part about this tablet is the price. It especially becomes a thing to talk about if you have great features under this price. The affordable-portable game is always marked by this tablet, and as this is your partner on-the-go, this device has every potential to execute every need you have and perform smoothly. Let's get into specifics.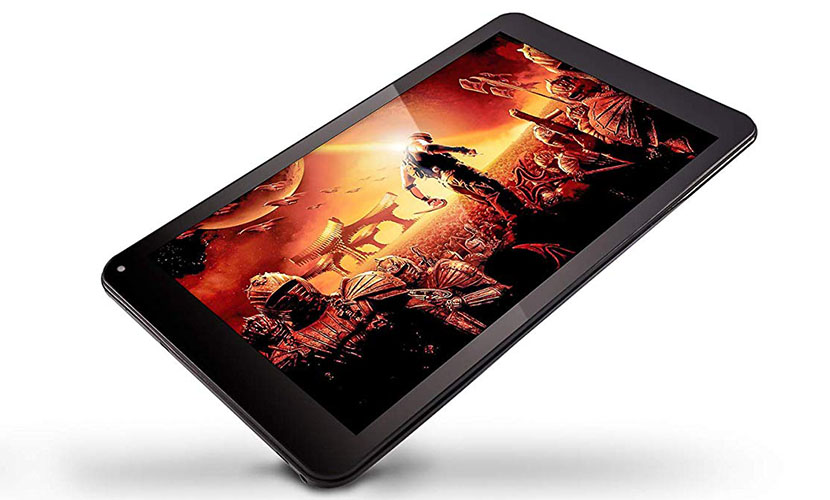 The best part about Fusion5 104Bv2 10-inch Tablet is that it excels in most of its features. It has an amazing build quality and also tends to impress with other details of the tab. It's the October 2018 model and have really amped up than the previous models.
RAM and Storage
The Fusion5 104Bv2 10-inch Tablet has 1GB DDR3 SDRAM and 16GB onboard memory storage. It is a good run for this model in this price. It provides you smooth performance and supports multi functioning of apps. Talking about apps, it has the capacity to fluidly run heavy apps and being just 1GB of RAM does not tie down to only basic apps. Right from the moment you switch it on, till you browse or work with multiple apps, it will be smooth all the way because it is also supported by a good onboard drive capacity that can be further expanded to 128 GB with a TF card. The hard drive is really strong. It works for the best and smooth storage that also supports fast transfer of files. The combination of both RAM and storage is a complete yes from my side as the device not only did give me smooth and fast performance, but was also the storage house for all of my basic files and data. I did not require another device like a separate laptop to store more files.
Processor and OS
The processor of this tablet is fantastic. Period. Though it has a less clock speed of 1.3 GHz, This ARM Cortex-A35 MT8167 Quad Core processor works superb for this device. It gives a fast read on things and also a quick run to any task you ask of it. It executes smoothly without giving lags or glitches. The processing capacities of this tablet is pretty impressive as it has four cores that obviously has a lower clock speed, but the multi-threading of four cores itself provides the best of performance as your task gets divided into these cores and functions faster than dual cores or any normal processor. It also has low battery consumption which means that you also get an edge on battery capacity. It fuels the performance of this device into a higher pedestal and gives the edge you need to function on a daily basis. It is noteworthy, because you will hate a device which is designed for you to use on-the-go as your work assistance but is slow and cringy. If at all you expect anything from this tablet, it is nothing but good processing without any dumbing down of speed. It runs on the latest platform of Android 8.1 Oreo system. This Android Go edition has battery saving features and better interface functionality. The overall run you get on this device is a tripled benefit as you have an OS that is latest too.
Design and Display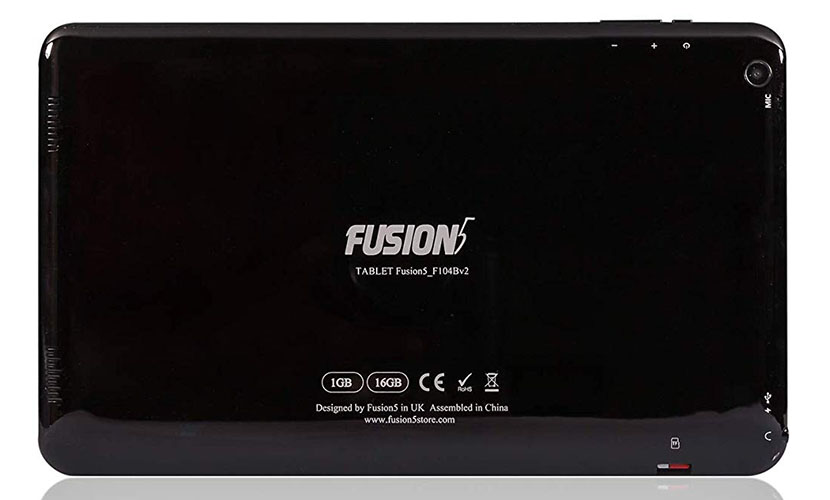 It has a great build quality, but design wise it looks old-school. Maybe you don't get an ultra-premium look and feel but why go for that when you get everything else. It is not that sleek but not yet fat. It has thick bezels around it that reduces the screen space. For screen space, you get a 10.1 inch display screen with IPS capacitive touch-screen that proves to a been for display. It has a pixel resolution of 1280 x 800 which is amazing for display as you get high pixel density and dynamic color contrast on this display. It provides you an immersive visual experience without compromising on the dynamic and crisp details of the visuals. It can be perfect for you to watch movies in this device while travelling because of the fact that it gives that kind of visuals supported by a 1.52 pounds light body weight which will be easy to carry around.
Battery, Camera and others
This tablet is powered by a lithium polymer battery with a capacity of 5000 mAh. It's a long-lasting battery and does not die out quickly. It is also a huge benefit when you have to travel with your tablet around and use it at the same time. The battery consumption also depends on what app or program your running on it. If it's connected to a wifi network then dies out a little quicker than usual but nevertheless, it's a long-lasting one. It has network bandwidth of  802.11b/g/n (2.4GHz) with A-GPS and Bluetooth 4.0 for better connectivity with other devices. It also has a micro USB port with OTG support which is very useful. It also has 2 MP rear camera and 0.3 MP front camera. These pixel specifications are very low compared to other tablets in the same price range. It can be counted as a low for this tablet. It also has in-built speaker that is decent enough for audio.
Final thoughts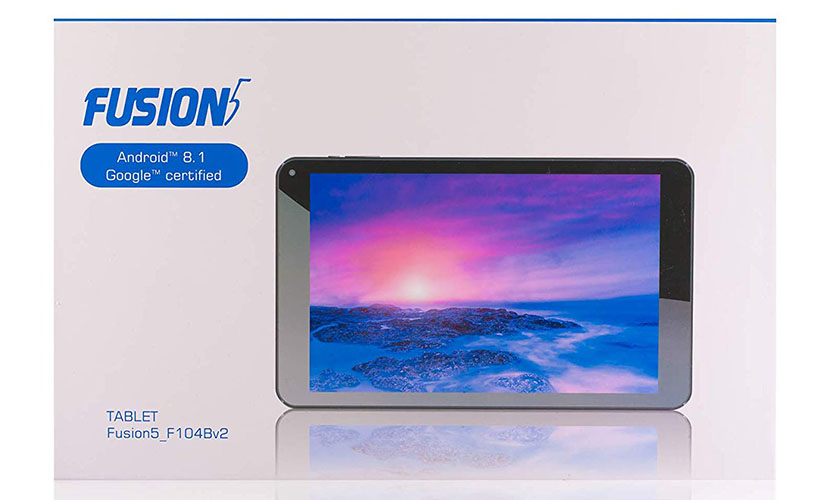 With one or two cons, the Fusion5 104Bv2 10-inch Tablet is a good deal you can have in this price. Considering the affordability and portability, the tasks it can do for you on-the-go or even in the house is fantastic. It's available on Amazon at $99.97.