Fujitsu has hit the market with another groundbreaking product, adding to the range of STYLISTIC, namely Q509 2-in-1 tablet. Fujitsu launched the all new STYLISTIC Q509 2-in-1 tablet on 2nd July 2019 that is expected to be robust like anything. Serving the industrial needs, new STYLISTIC Q509 2-in-1 tablet is rough and tough invented to work in stiff environment.
The design of STYLISTIC Q509 is impeccable coupled with 10.1" display size and lightweight that makes it perfect device to carry around. The tablet's durability is tested and so it is compliant with Military Standard MIL-STD-810G, making it semi-rugged, spill and dust proof. Many industrialists those want to provide their employees with the right device, which can work in tough conditions as they often deal with huge equipments and machineries. This is where Fujitsu new STYLISTIC Q509 2-in-1 tablet will leave its impression forever.
The 10.1" inch display is compacted with anti-glare touch screen and also supports a pen that boosts your overall productivity whether you inside or outside the office. You can instantly turn your tablet into a laptop as per your convenience and complete the work in no time. The keyboard dock also provide you with LAN and charging point, which is quite faster (charging 80% within an hour).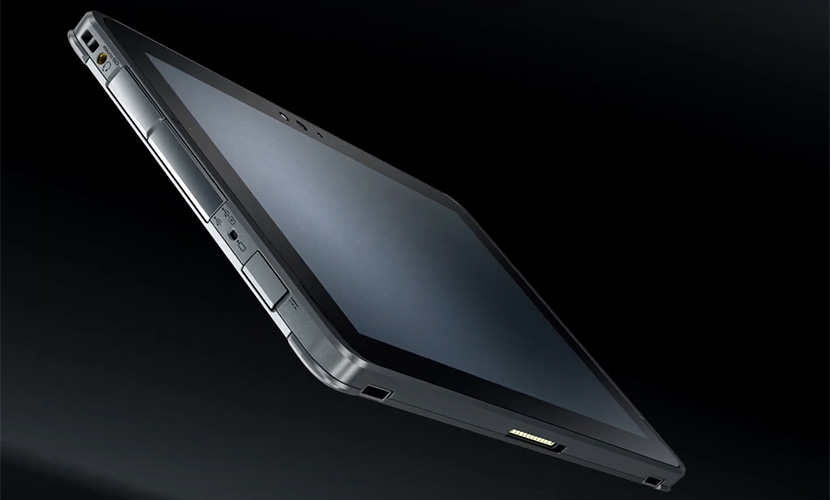 The tablet also provides you with integrated garage, which allows you to park your pen when you don't want to use it for the timing. However, the features of Q509 is a bit common to previous STYLISTIC models – Q73x and V727, making it ideally the first choice of many businesses. The tablet also boasts security features that protect the internal data with enterprise-grade security that include a Kensington lock slot along with fingerprint sensor. This means that tablet is not protecting your device from external components, but also from internal threats as well. More so, the tablet is 4G-LTE enabled that allow workers to work virtually from anywhere.
Besides rugged design, the tablet also offers robust cover to safeguard your tablet from any accidental damage in the industrial setting. The all new STYLISTIC Q509 runs on Windows, which eventually makes integration with the customer's existing infrastructure quite simple. Even employees can take the feeling of desktop as Windows is standard operating systems across many laptops these days. So using a new tablet with different operating might not hampers the work efficiency of employees.
Fujitsu has been a leader in delivering quality, cost-effective and rugged tablets to industries that often face challenges when it comes to choosing the right device. As the working environment in industries is quite hazardous and accident-prone, this is why Fujitsu introduced such a rugged device that is flexible and loaded with the best features. This company has also strived hard to meet the changing requirements of industries, which is often unaddressed by big tablet brands. And so the innovative team of Fujitsu introduced STYLISTIC Q509 with some advanced features.
For more details, you can explore the official website of the company and check the availability of the product!