Are you an Android user who suddenly gets a pop-up message like "System UI Isn't Responding" in your device, and then the device crashes or freezes while using it?
If Yes, then don't worry. It's a common error that mainly occurs in Android devices and can be easily fixed.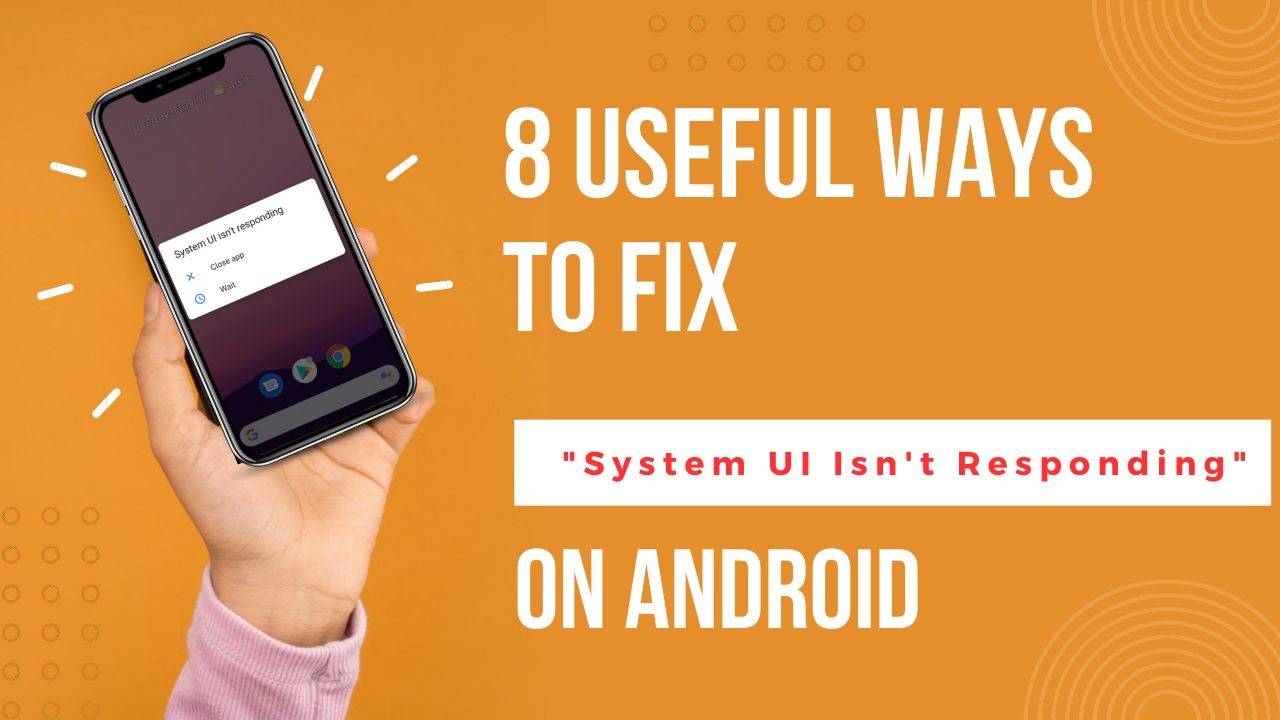 There are various reasons for this error in Android devices, such as any corrupted file, software bug, incompatible app, etc. 
In this guide, we will explore some potential working methods that you can implement to fix this error quickly and run your Android device smoothly.
Let's dive in!
How to Fix a System UI Not Responding Error in Android?
Here are some top working methods that you can try to fix this error in your Android device:
Method 1: Restart Your Device
A very simple way to fix this error in your Android device is by restarting your device. Many users confirmed that restarting their device fixes this error and runs their device smoothly.
If you're getting a pop-up message "system UI has crashed," immediately turn off your device by pressing the power button, clicking on the power off option, and then turning it on to check whether the issue is fixed.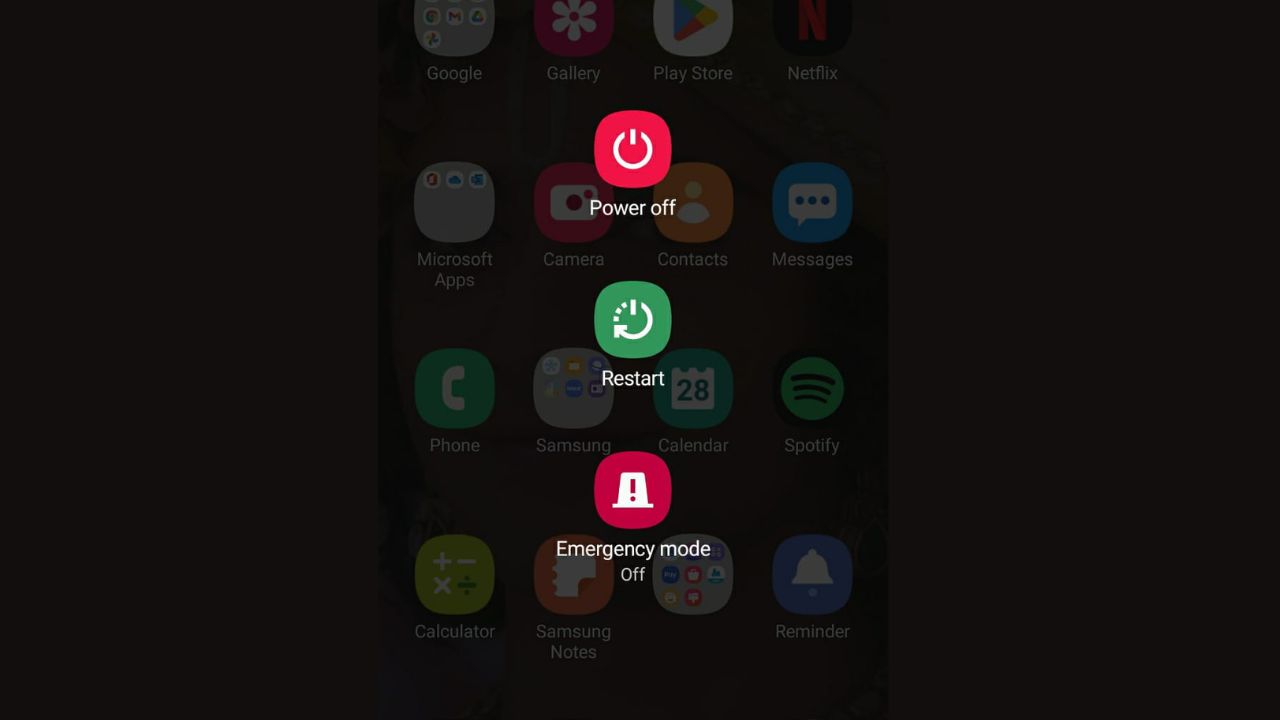 Method 2: Free Up Space from your Device
One of the major causes of getting this error in your Android device is insufficient space. If your device space is full and has lots of unnecessary files, apps, and other media content, it can affect the overall mobile performance.
So you need to quickly free up space from your device by deleting unnecessary media and ensuring you have good enough free space.
You can also upload your important files and media to cloud storage for more space. Having a minimum of 1 GB free space in your device is recommended to avoid this error and let your device run smoothly. 
Method 3: Clean System UI Cache and Data
Sometimes your Android device's System UI is filled with cache and unnecessary data that causes errors, and your device UI stops working. To resolve this issue, you need to clear the cache and data of the system UI on your Android device. Here are the steps to follow:
Open Settings on your device.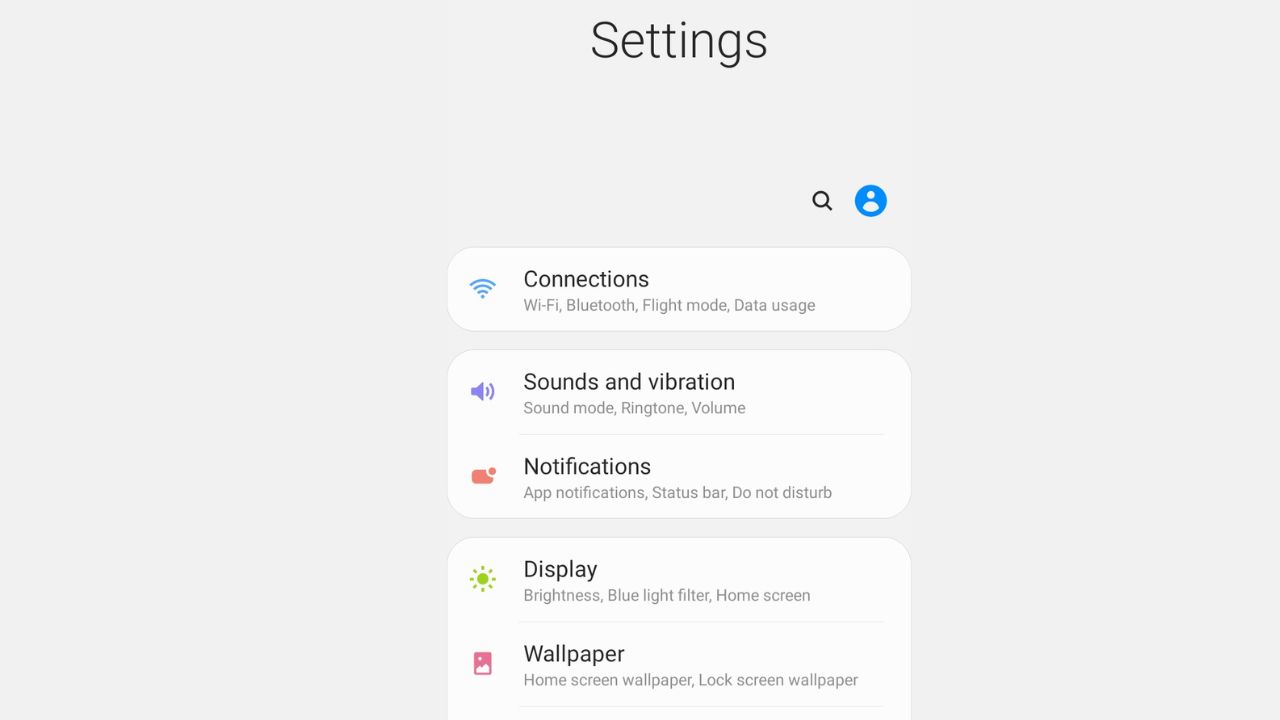 Scroll down and go to Apps Management.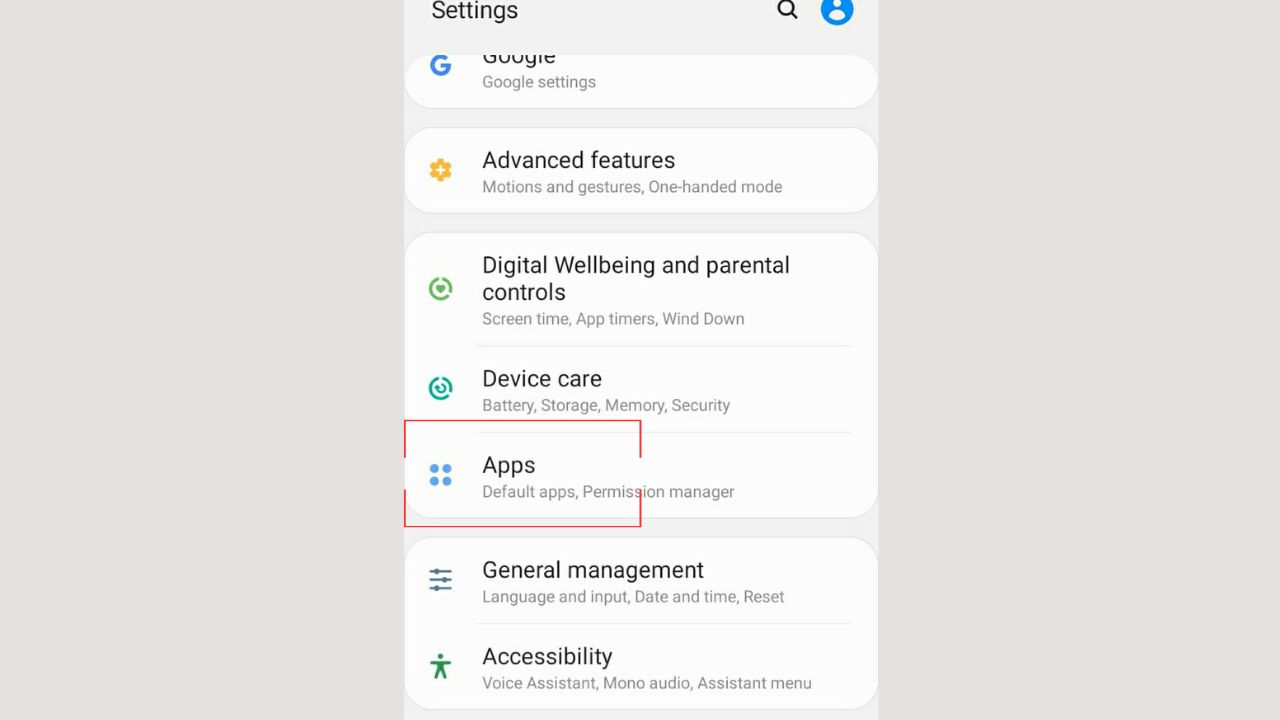 Click on the upper right side three dots and select Show system.
Once a complete list of apps shows, then navigate to System UI.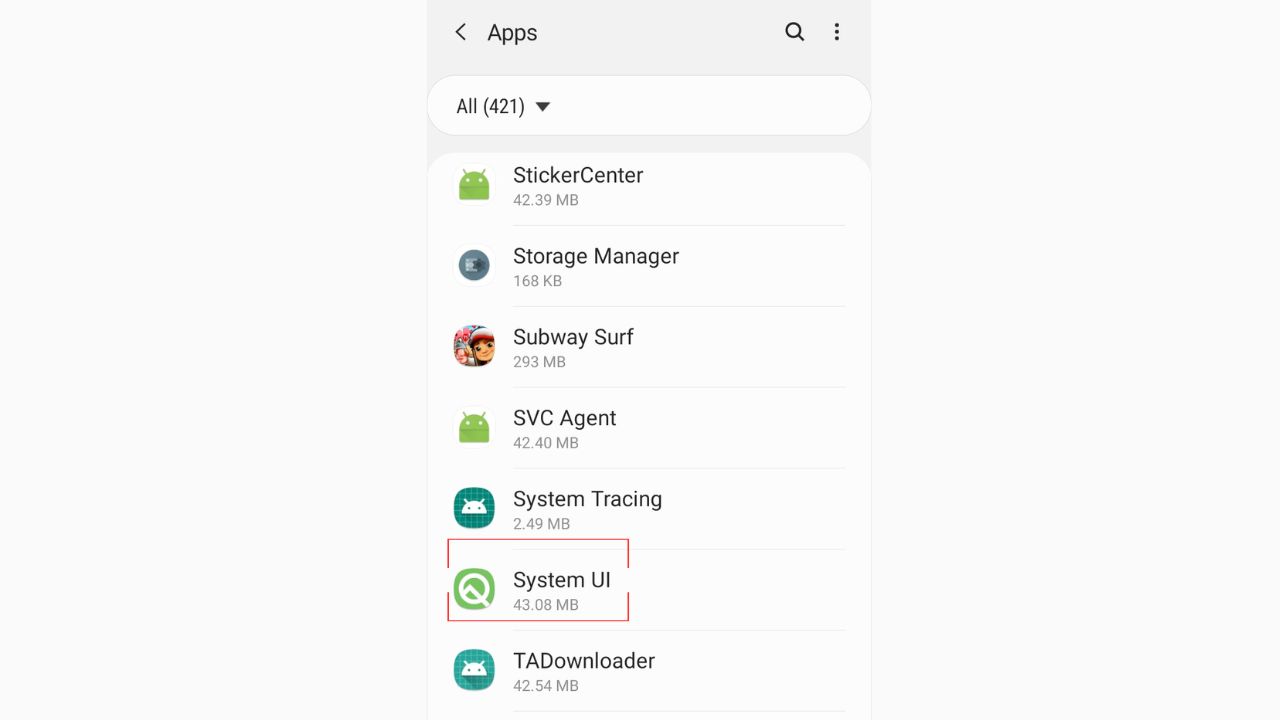 Click on it and go to Storage Space.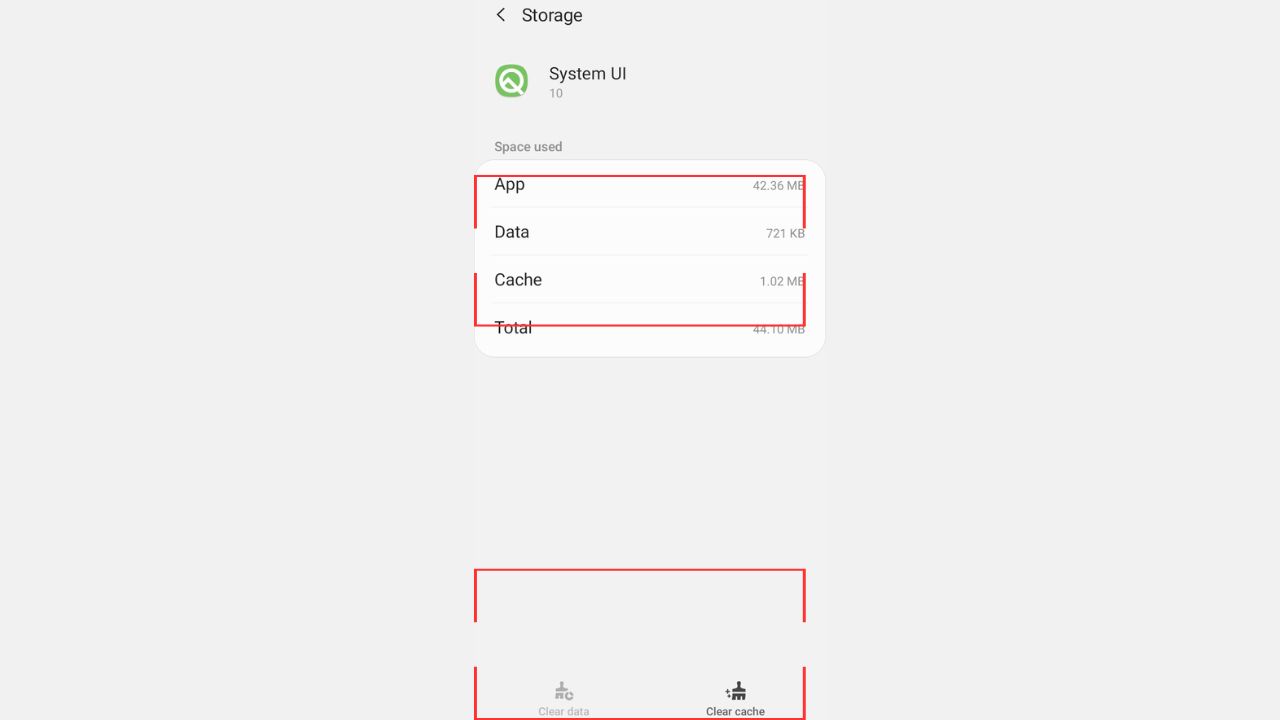 Tap on Clear Cache & Clear Data.
Now, check if the error is fixed. 
Note: Clearing Data can reset some settings in your system that you need to set up again, so proceed with caution!
Method 4: Reset App Preferences
You may have noticed that while using any function on your device, you'll have multiple apps to access it. For example – if you want to play any music file and when you click on it, then a few options appear, such as a built-in audio app and installed media players. So you've preferred to select any app to run the application, and that's caused a system error or slow performance. 
Instead of always having options to access any file, it's better to choose the "Always" option so that there's a single way to access it quickly without any barrier. It helps you access any file and make your device perform faster.
To choose each app wisely, you need to reset app preferences. Follow the given steps to reset the app preferences in your Android:
Go to Settings.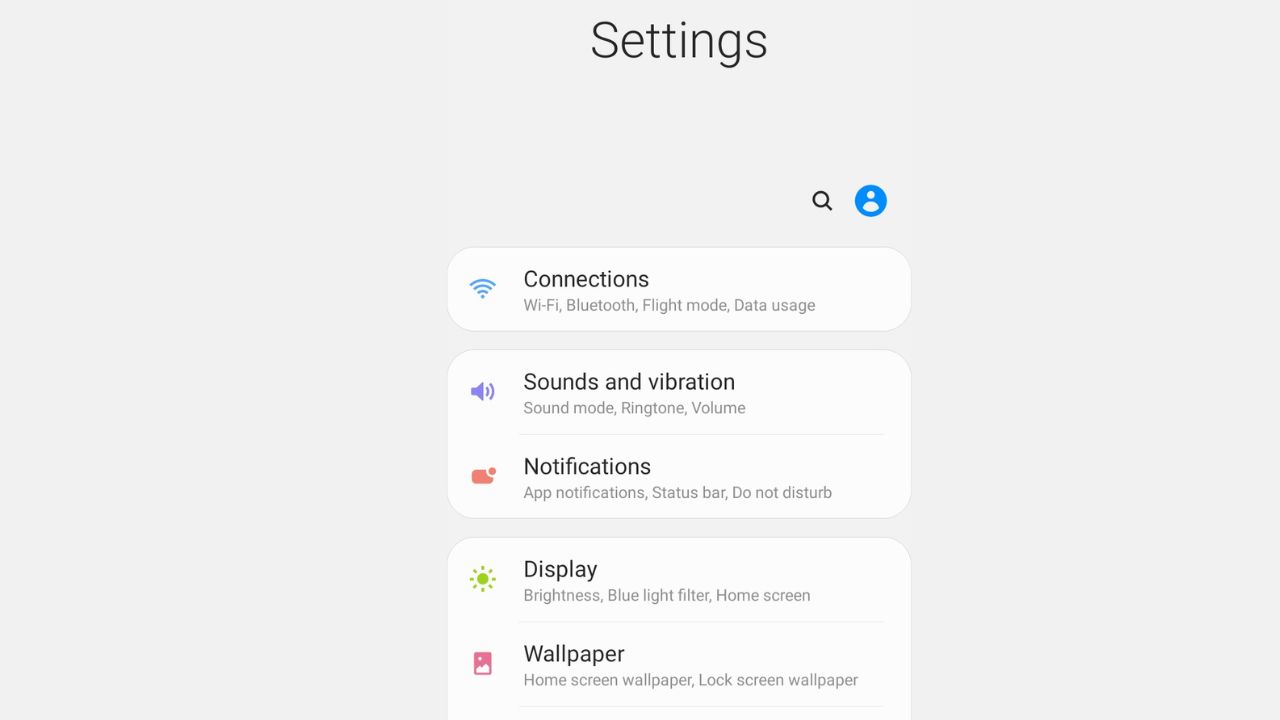 Click on "Application Management" or "Apps."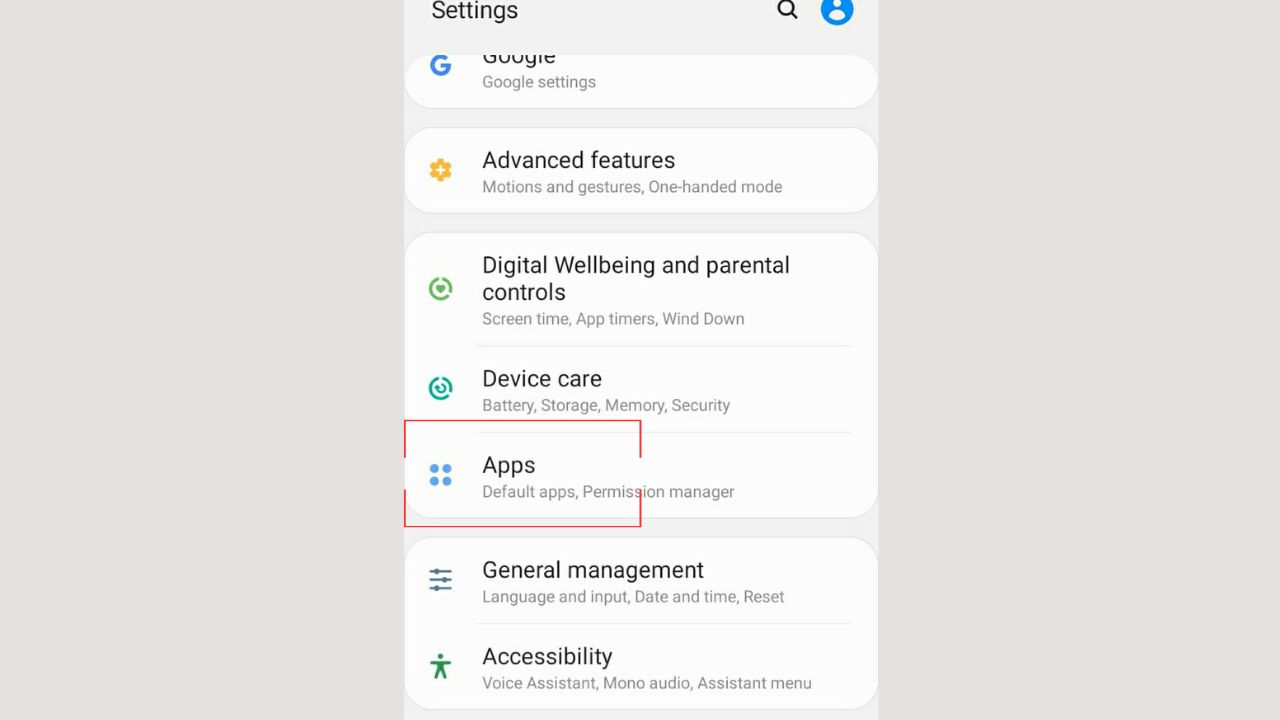 Here you'll see the list of installed apps.
Navigate to the right upper side three dots and click "Reset App Preferences."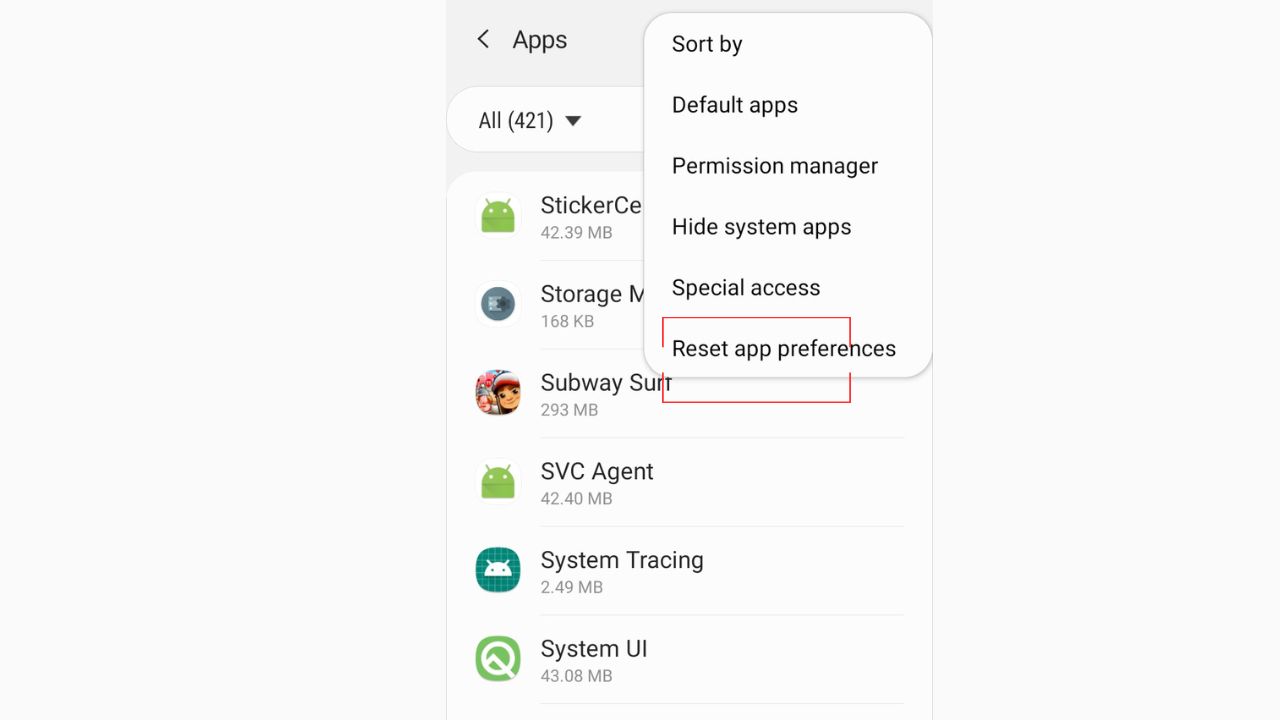 Once the process is done automatically, check if your device works smoothly and if the error is resolved.
Method 5: Update Your Device
One of the major reasons for showing the "System UI isn't Responding* error is that your device is old and outdated. And it's essential to keep your system UI with the latest version. So keep your device up-to-date to resolve this error and ensure fast performance. Here's the step-by-step process to update your device with the latest version:
Open Settings on your device.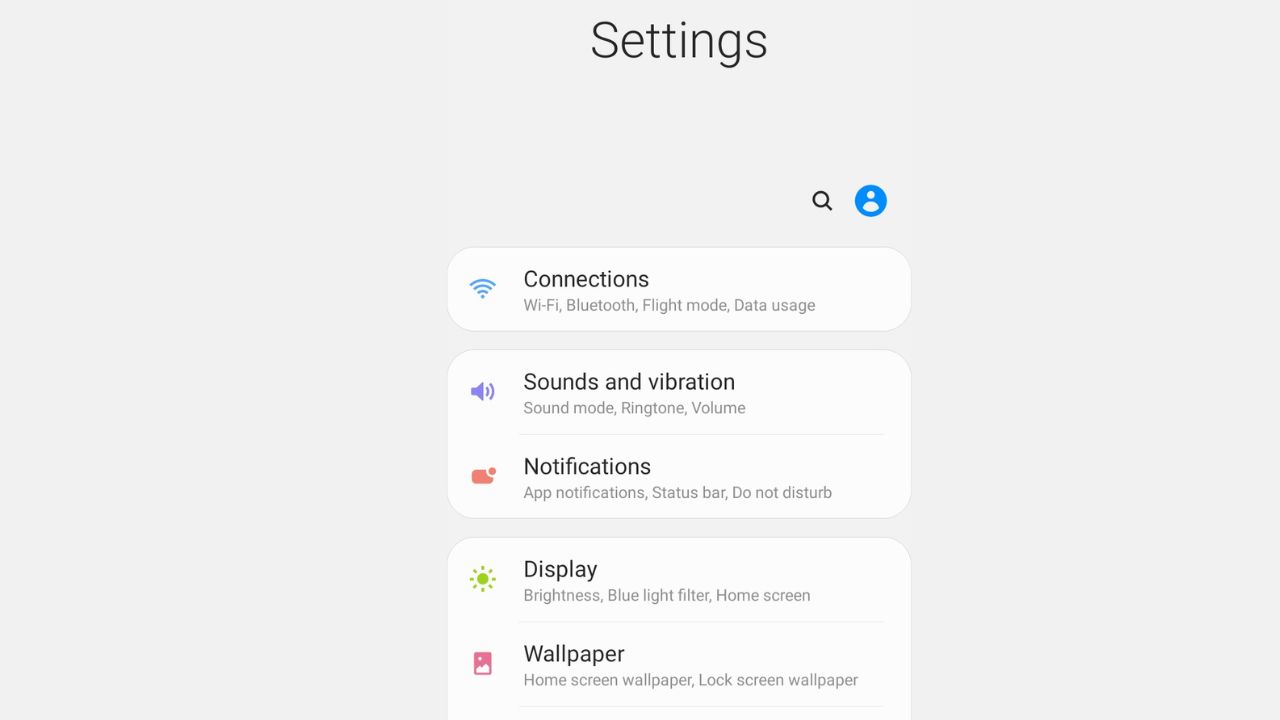 Navigate to the Software Update section.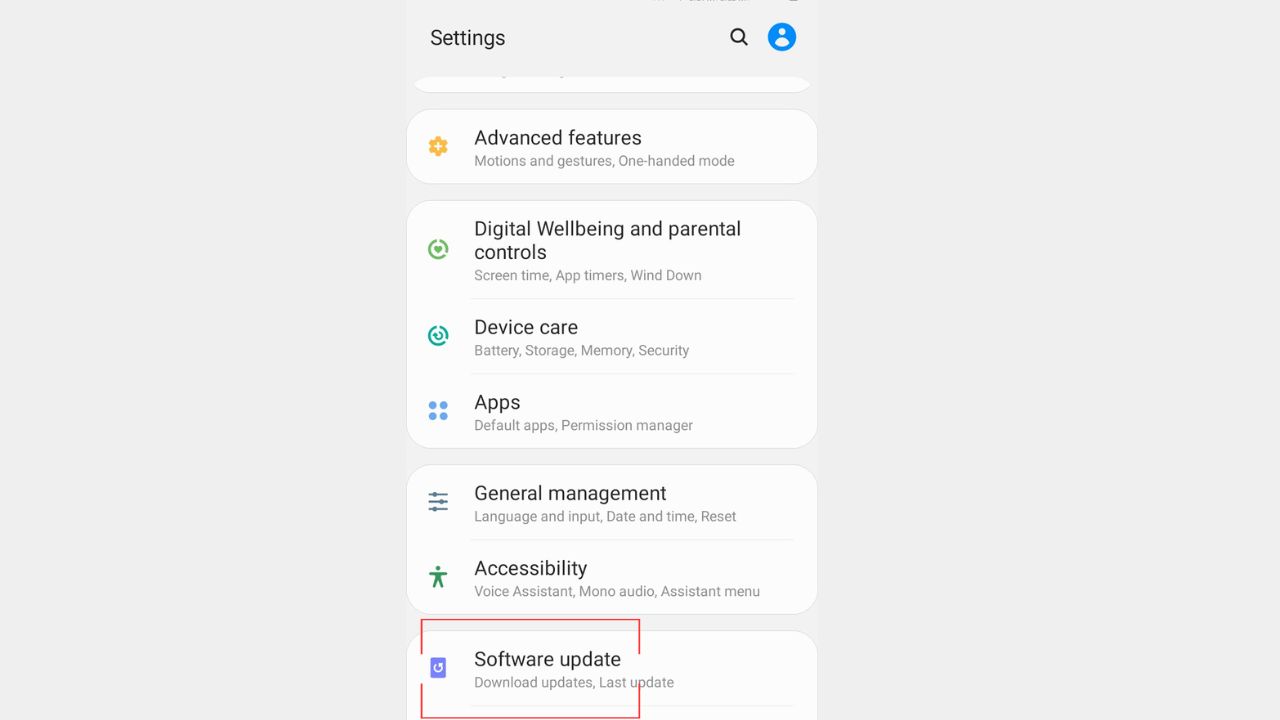 Now, check if it requires any update here.
Download the latest version and Install it on your device.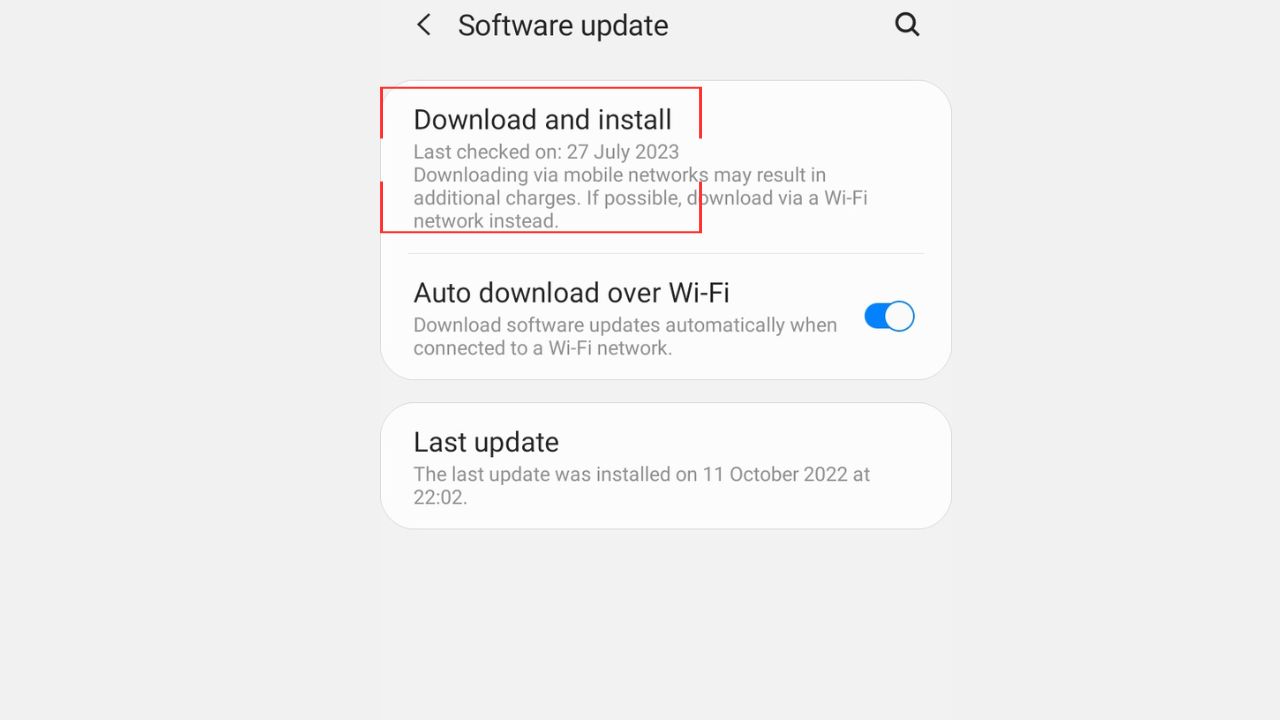 Once your device reboots, then check if the device issue is fixed.
Method 6: Remove Home Screen Widgets 
Having so many home screen widgets can lead to the system not responding or the screen freezing. So, Android users should keep their device screen clean or minimal widgets on the screen to ensure smooth performance.
If your device has multiple widgets like weather, calendar, clock, Google search, apps icons, etc., it overloads the screen and causes a system crash. To remove widgets from the screen, press the widget and drag them to the X sign on your screen to remove it.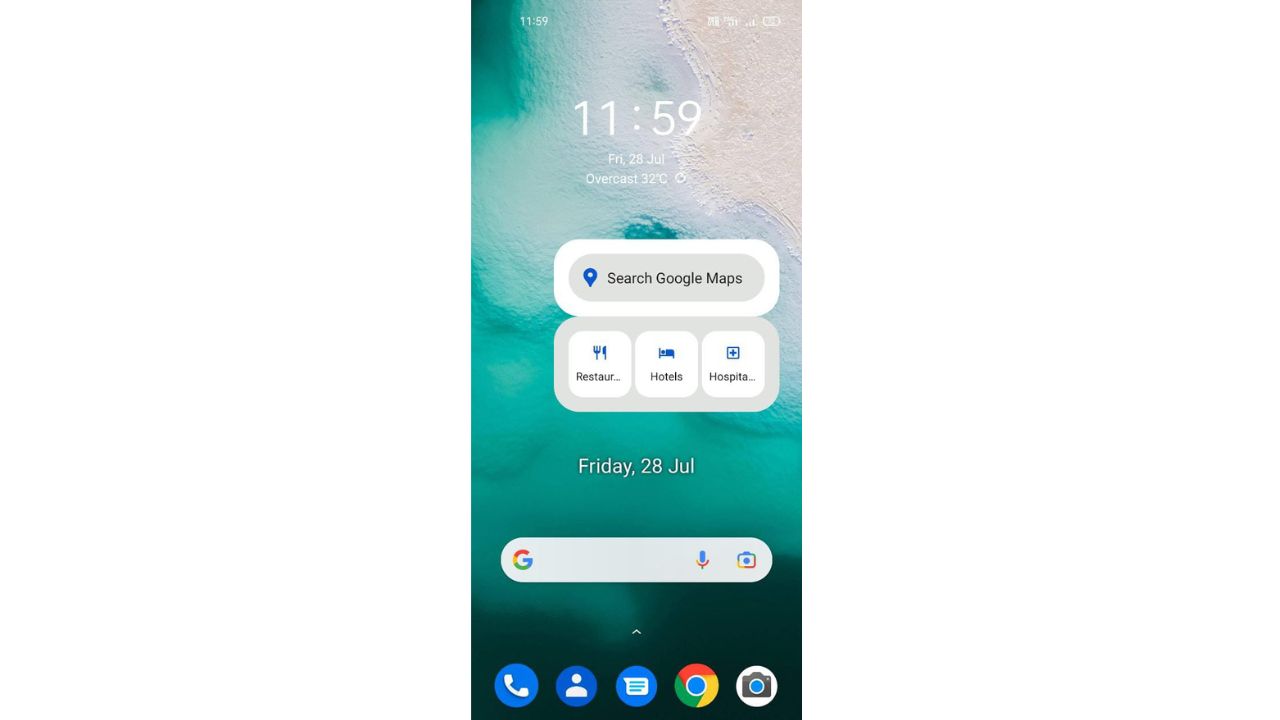 Method 7: Uninstall Third-party Apps
Sometimes a specific third-party app you had installed on your Android device can be a reason for system crashes or UI not responding to errors. So, if you're having the same experience of system UI error or screen not responding just after installing a third-party app, you should immediately uninstall that app. Here are the steps you should follow to uninstall third-party apps:
First, navigate to that third-party app icon on your home screen.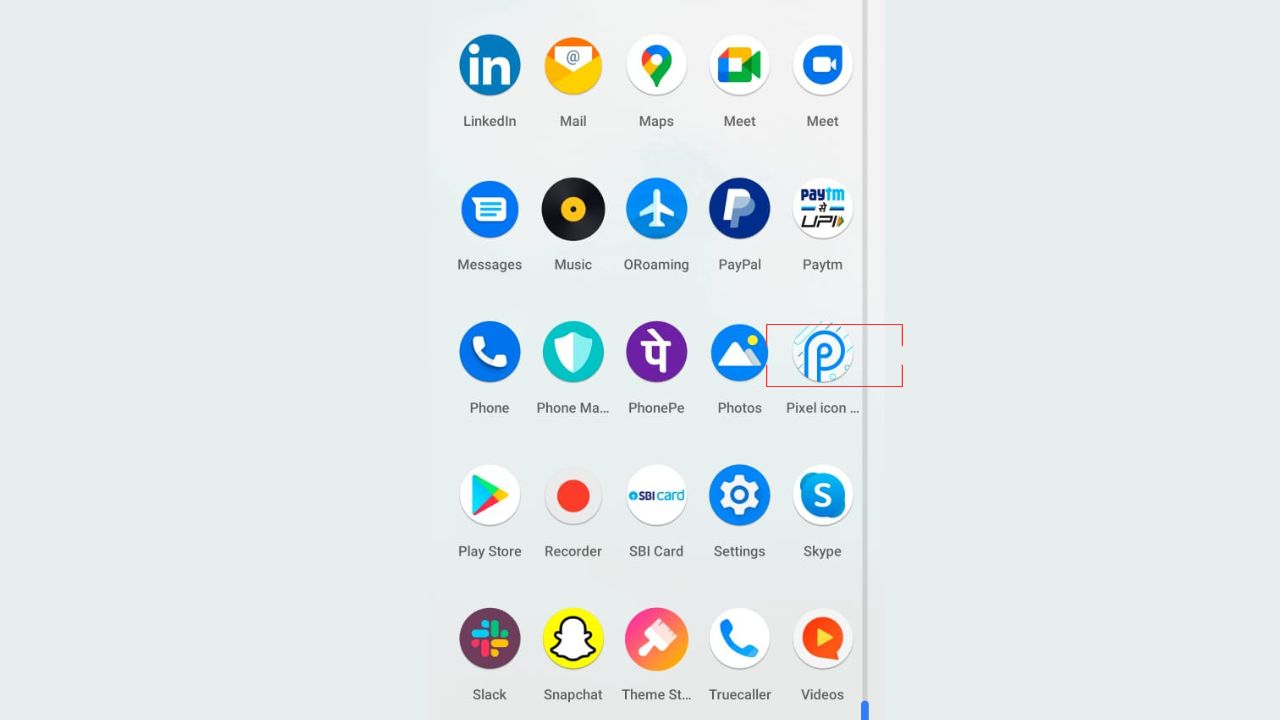 Long-press on the icon, and when a few options pop up, then click on Uninstall.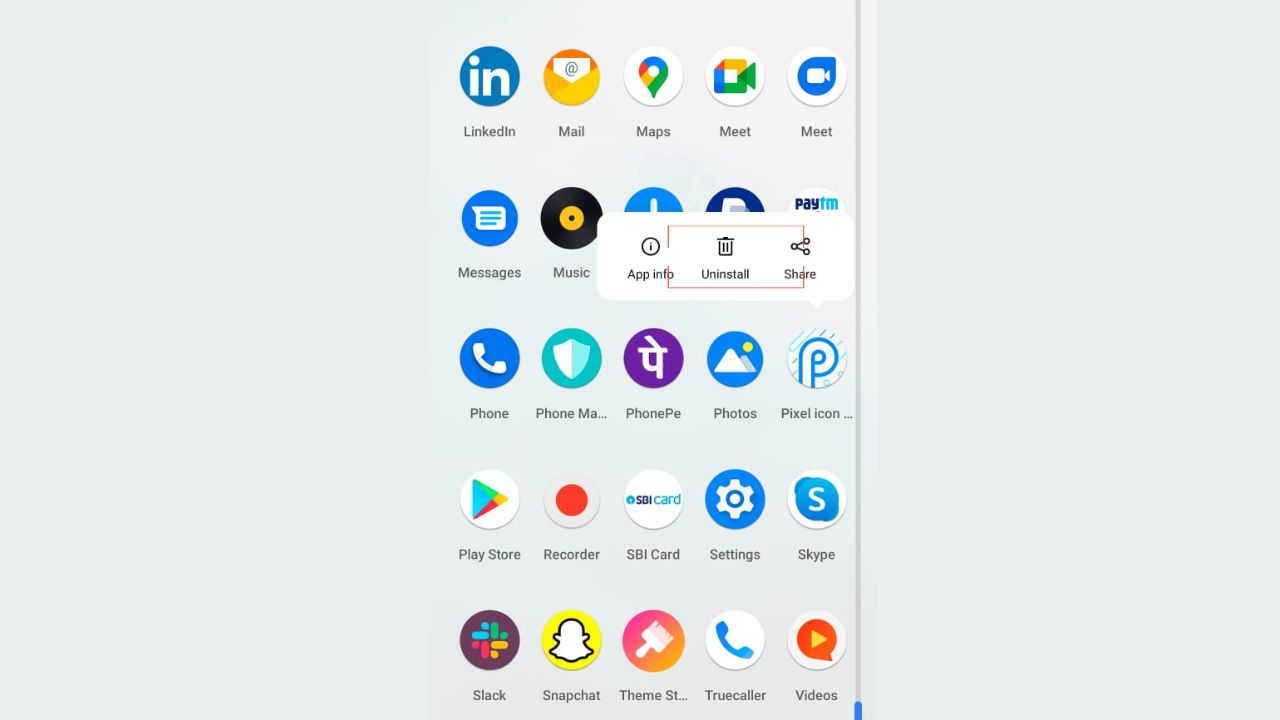 Confirm the uninstall option and reboot your device to resolve the error.
Method 8: Uninstall Google Apps Updates
Another major reason for system UI isn't responding when you have the latest version of an app that doesn't support your device. So at that time, you can uninstall the Google apps update to resolve this error. Here are the steps below to uninstall Google updates:
Open Settings on your device.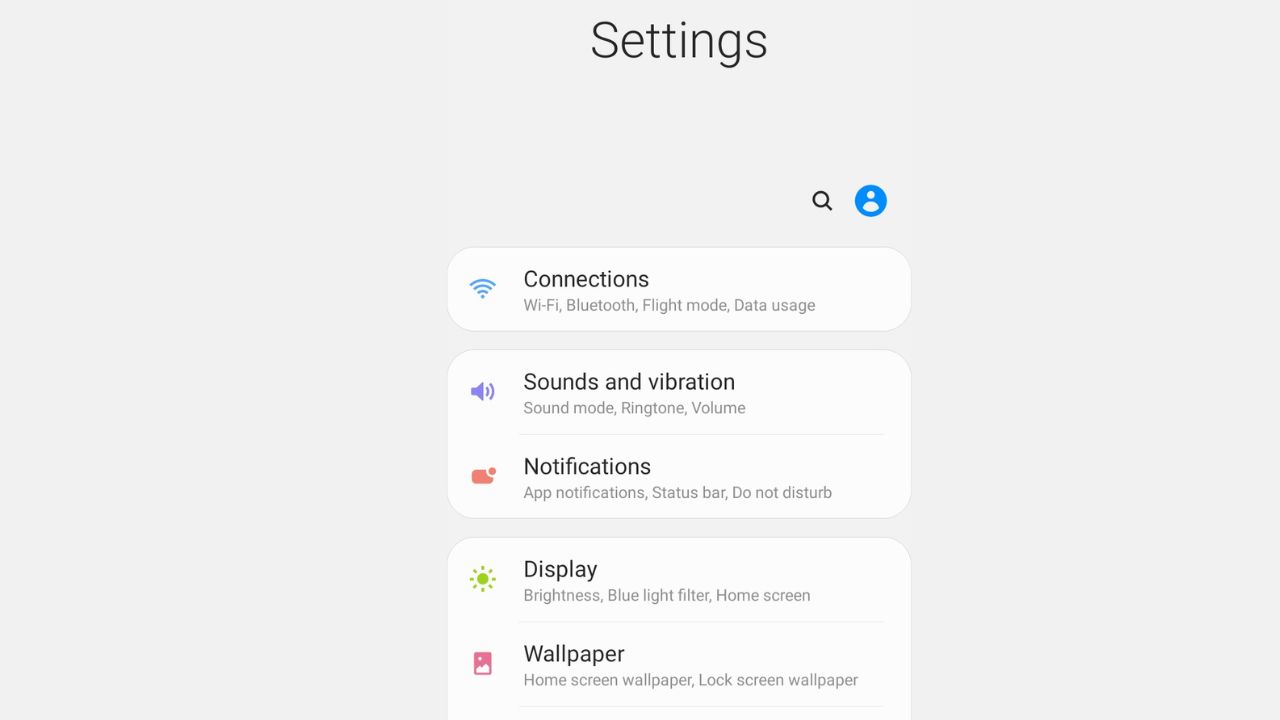 Go to App Management or Apps.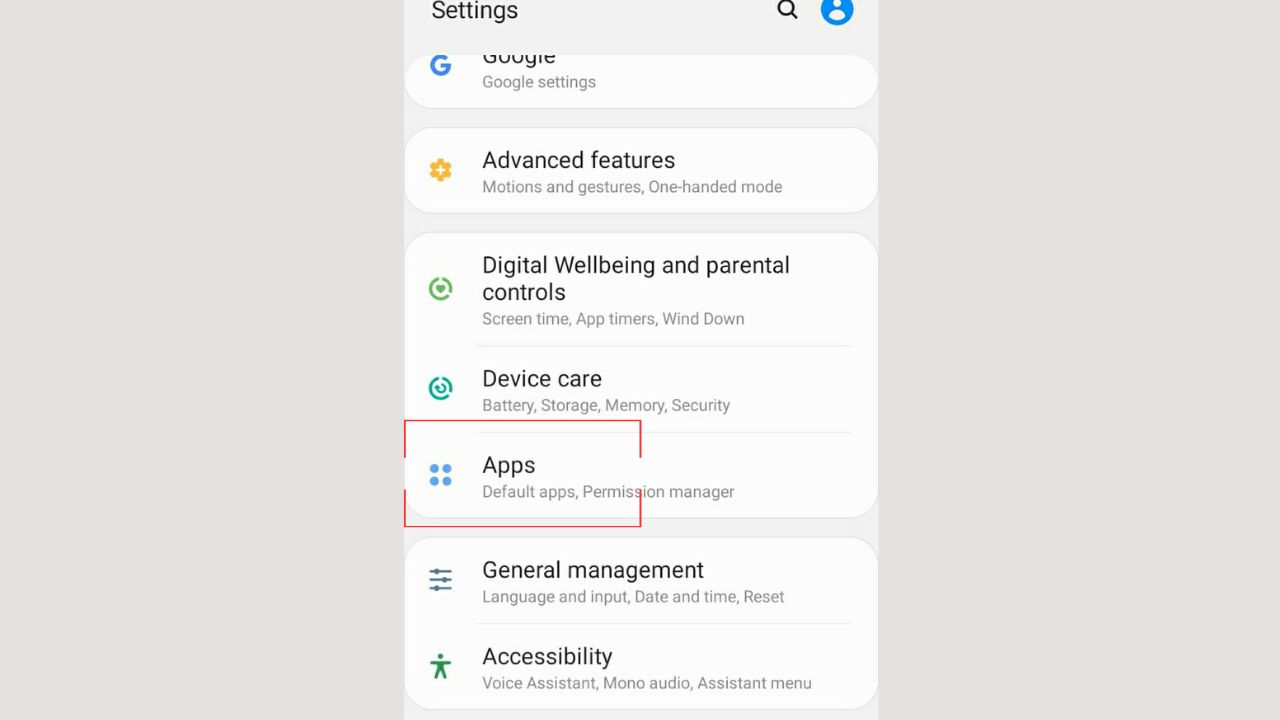 Navigate to the Google app and click on it.
Go to the right upper-side three dots and click on Uninstall updates.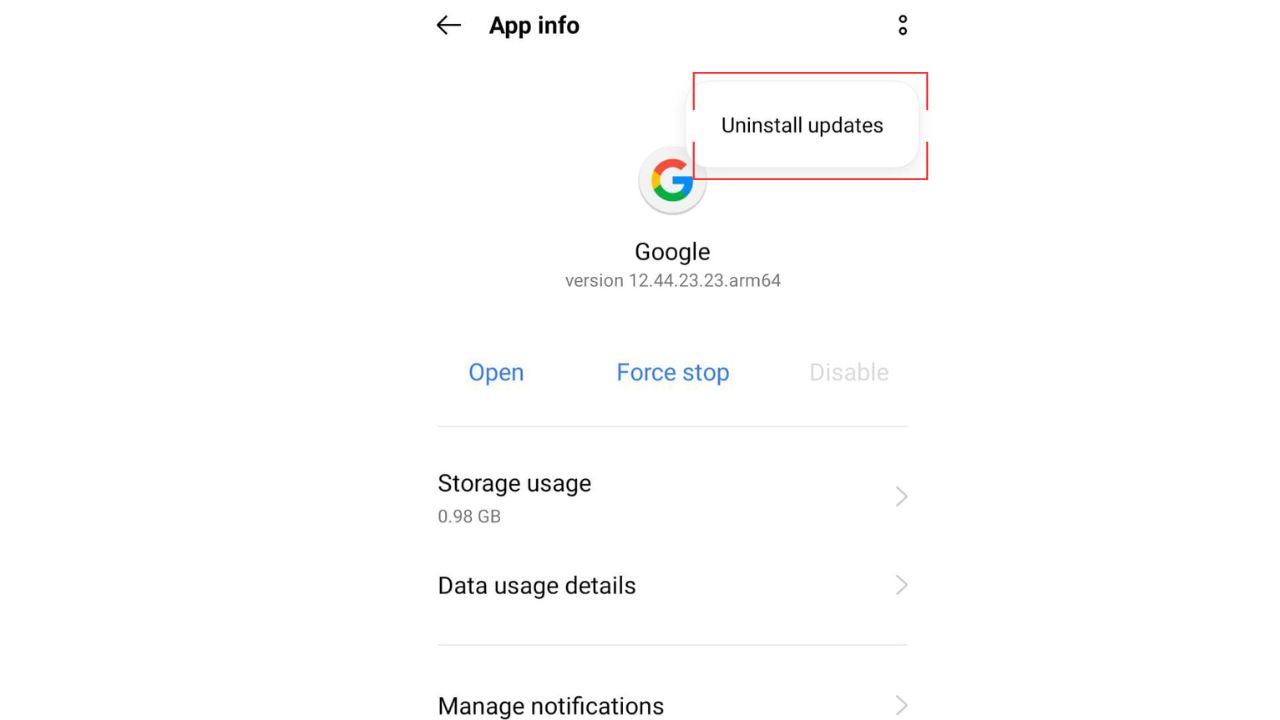 Reboot your Android device and see if the error is resolved.
Wrapping Up!
So that's a complete wrap-up about the "System UI isn't Responding" error. We hope this article helps you resolve this Android device error by implementing these top working methods. Now it's your turn to pick these methods and start implementing them to resolve the error immediately.