The world's first 4G E-Ink is all set to hit the market next month and we cannot help but eagerly wait. The tablet is inbuilt with some amazing features and can help with various tasks. You wish to draw, write, email, browse, anything and everything is possible with this one.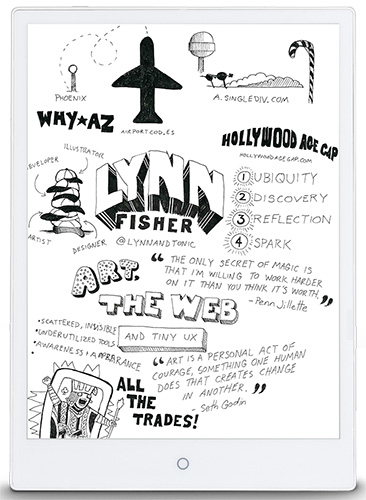 EeWrite has ensured that this E-Pad tablet has fast processing system, long battery life, is enabled for reading books and also tags along with Wacom Pen that gives you a top-notch user experience. The best part is that it is set to an affordable price which adds another pro to the list.
10.3" screen, Ten-Core Processor, 4G network and a high resolution display that helps you with all type of work you need to do. Have a quick glance at the features of all new 4G E-Ink tablet:
Display
Since the tablet is claimed to be pro for drawing, writing and reading, it is crucial that it is built with a vivid display in order to extend a good visual experience. A 10.3 inch display with 1872 x 1404 pixel resolution and also an E-Ink display makes the table first ever of its kind.
Battery Life
Another imperative feature that is required for smooth functioning is a long battery life. The tablet is said to have a 1-week battery life and 4 weeks stand-by time. Well, sounds impressive.
Performance
A ten-core processor, 2 GB RAM and 32 GB internal storage memory enables it to provide a top notch performance that will further enhance the user experience.
Wacom Pen
Wacom Pen is what makes it stand out. It offers 120ms latency that offers precision in use and convenient to draw or write freely.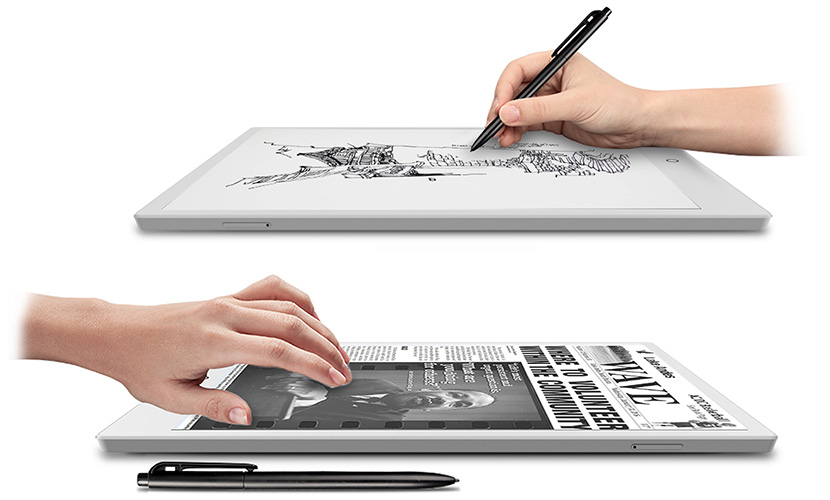 Lightweight
Being lightweight makes E-Pad portable and enables you to carry anywhere you like, for a trip or businesses meet. The tab weighs 392 grams that makes it exceptionally lightweight and convenient to carry.
Price
The tablet is speculated to be priced at $699 yet if you sign up right away, you can avail the exclusive offer of getting this very tab at $399 by registering at ogadget. *(The offer is only for first 200 registers.)
World's first 4G E-Ink Pen is truly the innovation at its best and we cannot wait for March 26 to get our hands on this very tablet.