As well know that DASUNG is the inventor of E-ink monitors and it's soon going to launch an upgraded version of the same, namely Paperlike HD-FT with front-light and touch. At the beginning of this month, DASUNG founders took their company's Twitter page to update consumers about their first ever E-ink tablet that along with Paperlike monitor also offers front-light and touch. This news has actually bombarded the market like anything.
Important Update: As per DASUNG, Paperlike HD-FT will be launched soon, but the fact is that, it's already available on Amazon and other online retailers.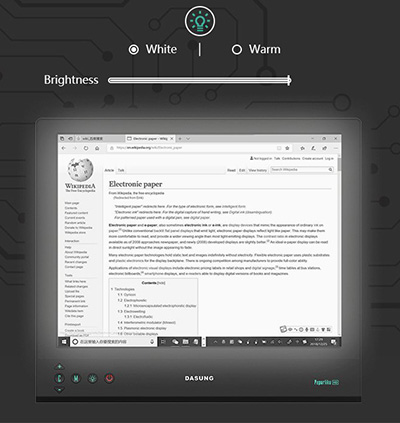 To give you a glimpse of the Paperlike HD-FT, the first E-ink tablet with front light and touch, we've gathered some information related to the design of the tablet. The screen size of the tablet is 13.3 inch with E-ink Matte Carta Screen that gives you paperlike feel while using this amazing tablet. More so, the tablet is ultra sleek and lightweight that will easily fit in your bag, making your journeys more flexible and productive. Unlike other models, HD-FT supports front light and touch, which has actually allured many people across the globe. And the HDMI support is extremely powerful ever than before.
Once the HDMI is connected you will experience a speed as fast as LCD reader, enabling you to read, write, download PDFs or browse without any delays.
Besides above features, Paper HD-FT is also compatible with top operating systems that involve Linux, Windows and MacOS. The tablet not only supports HDMI, but it also offers USB-C type to transfer files from system to another. It is expected that the tablet will capture the market at a faster-pace because after the announcement, many people are pre-booking this smart and professional tablet to avail more offers.