Wearing an unusual name, the DASUNG Not-eReader is launched as the world's first E-ink mobile Phone Monitor. This brand, who walks along the lines of paper-like lines, has launched this product as an android tablet with E-ink display along with specifications of a tablet. The brand claims that this device has multi-purpose to it. It can be used as a player, monitor, e-reader, and even a Pad. They also walk along the lines of 'A revolutionary E-ink Product'.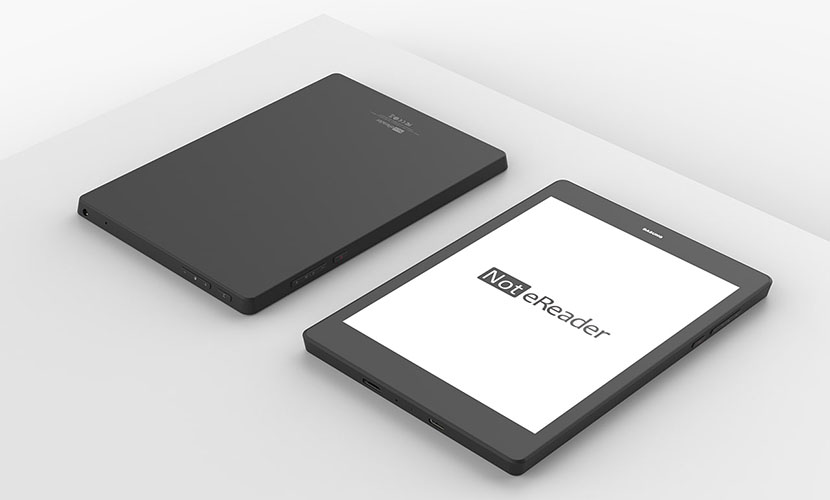 The specifications of this device throw some light as to the great functions and capacities of the device.
It has 2GB RAM and equips a Quad Core Processor which according to me is a lot offered by DASUNG Not-eReader. Even as an Android Tablet and other device modes it can be used at, it will be powerful to run everything smoothly once you get hands on this device after it gets launched.
It looks very simple and has got thick bezels around it according to what the render images the website Indiegogo have posted. It has got a 7.8" E-ink screen with 300 PPI which is an amazing pixel density on a large screen. With this spec, it's ability to function as a video player is a treat. You can watch videos and movies with great pixel quality. It also has Cold and Warm Front light for its display.
This world's first E-ink Mobile-Phone Monitor has 64GB inbuilt memory storage letting you store all your files. As this is also called as an android tablet, it sports Android 6.0 which is good being the world's first E-ink Mobile Phone Monitor. It packs in a good amount of features and shortcuts like power saving technology, assisting technology and better functionality.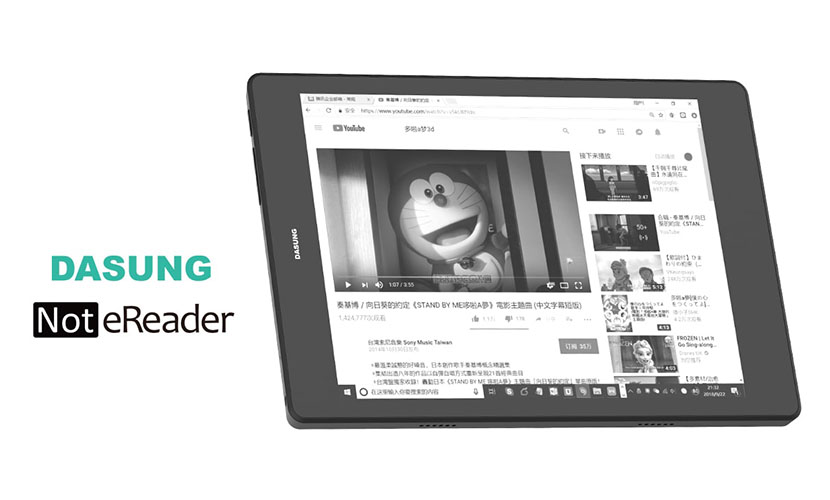 It has 5300mAh battery which means it can last longer than many of other entry-level tablets. It is very beneficiary as the device may have the tendency to lose out battery soon by switching to different modes of usage. But having a substantial amount of power will keep the device up and running.
DASUNG Not-eReader has great specs that can be of use in a variety of purposes. The part that we get into, where you can see the device playing a black and white video is confusing. If they are promoting it as a 5-in-1 device with a great display, the only question remaining here is who would want to watch videos on an eReader device with E-ink that is equipped only for Black & White ink (display). This android-tablet-player-monitor is equipped to give you a great display clarity even when you are outdoors as essentially it has cold and warm light. The best part about the device, being 5300 mAh battery, the only part where the battery will be used is when you shift modes. Apart from that if you use it as an e-Reader, you will be saving lots of battery as it does not require the battery to display one single image or page of the e-book you are reading. All this sounds pretty amazing!