China's famous laptop and tablet manufacturer Chuwi will release its new UBook X Windows tablet on 8 August 2020. The company has announced that the tablet is now available for pre-order and those who place orders by 7 August 2020 will receive a free detachable keyboard along with the product.
The UBook X Windows 2-in-1 tablet can be used as a tablet as well as a laptop. It features a 12-inch IPS screen along with a 2160 x 1440 pixel resolution and 340 nits. It also offers a 3:2 aspect ratio for wide viewing angles and extra vertical space for enhanced workflow. Boasting 2K resolution and ultra-clear vision the new tablet by Chuwi is impeccable.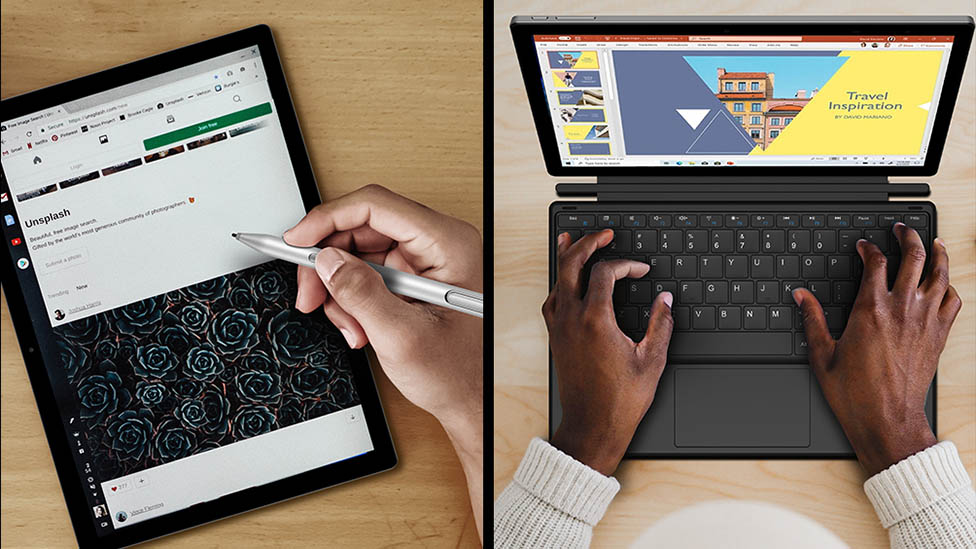 The new tablet is 9mm thick and weighs 780 g as it is built using lightweight aluminum-magnesium alloy. UBook X's lightweight design with a 2-in-1 function makes the tablet portable and travel friendly. The sleek design of the tablet further adds to the ease of setting it up anywhere as the tablet occupies minimum space.
To provide superior writing and drawing experience, the tablet is coupled with a HiPen H6 stylus. With a pressure sensitivity level of 4096, this stylus is said to deliver accurate strokes with minute details. HiPen H6 is a comfortable stylus that can be used for various purposes from drawing to taking notes to writing reports and documents.
When it comes to hardware, the new UBook X is operated by the powerful Intel Gemini Lake N4100 low-power processor. It is also loaded with 4 cores, 4 threads, and 2.4GHz turbo frequency powered by 8GB RAM.
Buy CHUWI UBook X at Official Store
The device also gives storage capacity of 256GB SSD making this tablet is a complete package as the 8GB LPDDR4 dual-channel memory supports high application load, fast multitasking and runs software with no waiting time.
The tablet is also loaded with a battery capacity of 38Wh. With its low-power processors and efficiently optimized power management, the tablet is said to last for at least 9 hours. Supporting both laptop and tablet requirements, the device comes with a Type-C interface for charging and data transfer, 3.5mm headphone jack, USB-A 3.0, Miro-HD, DC charging, Micro-SD, and Docking Keyboard.
The new UBook X also comes equipped with UHD Graphics 600 graphic card. This feature allows the tablet to effortlessly run 4K videos using its amazing graphics processing ability. Using the Micro-HD interface of the tablet also supports the output of the 4K 60Hz video signal.
Besides its quality built and excellent hardware supports the new Chuwi tablet comprises of a slim U-shape bracket panel. This bracket panel provides 0 to 145 degree tilt support to the tablet. This feature is to help you adjust the 2-in-1 device to any comfortable position.
The new UBook X has gained much publicity for its free keyboard offer on pre-orders before the launch but amazing features of this new device make it fast-selling regardless. Moreover, the tablet comes with a limited product warranty from Chuwi and fast delivery option on the official website.