It has been an exciting year for the CHUWI brand, but it's not over yet. They launched a brand new SurPad Android tablet with an impressive feature set and enhanced internal architecture. SurPad is a unique model in the marketplace, as it has so many good selling points.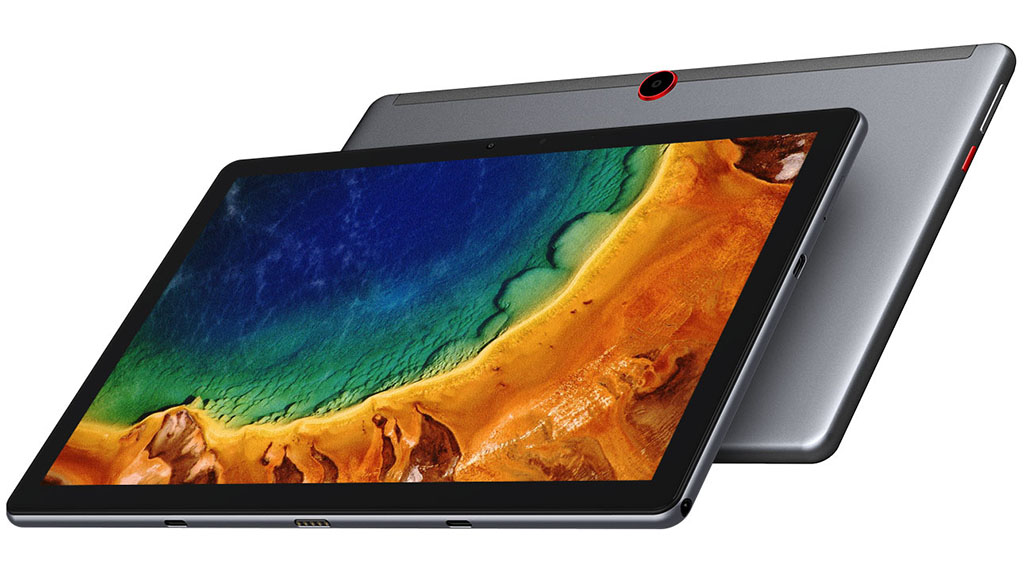 This is a thin and light hybrid tablet that comes with a magnetic keyboard. The outer body is made with textured metal, and it helps in reducing the size of bezels. This FHD display looks stunning on the 10.1″ screen.
Chuwi is also empowering its users with a redesigned HiPen that just moves like silk on the fully laminated screen. The touch screen is IPS rated, and the colors are sharp as hell. The brightness capacity of this device is decent and can survive in natural outdoor lighting. The viewing experience and the viewing angles are perfect because it has high color reproduction with better blacks for an IPS display.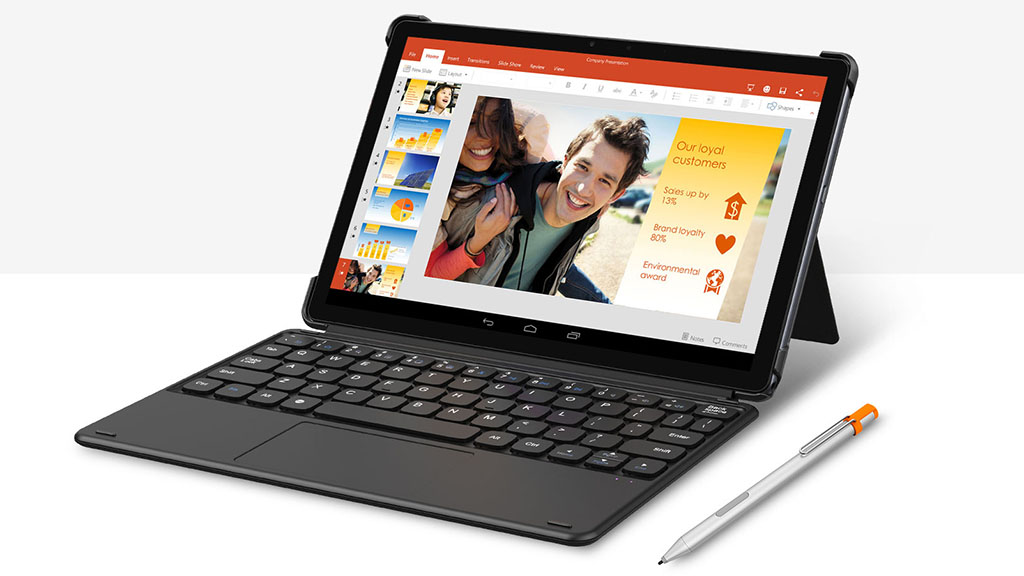 In terms of its processing power, CHUWI has embedded an octa-core Helios processor, which performed well on different CPU tests. The efficiency displayed by the single-core and multi-core while running heavy applications made it clear that it is a reliable device.
With an eight-core powerful processor and Mali G72 graphics chip, SurPad can run a fluid-like interface, where one can enjoy smooth game-plays in HD resolution without any issue of overheating.
In any Android tablet, the most underrated component or specification is the storage. But it is what helps in the memory performance. So CHUWI has gone on a different path, and they installed the best UFS storage system to increase the read and write speed by almost three times.
UFS storage for a tablet is similar to SSD storage for a laptop or PC. They are insanely fast, and the 128GB given for the UFS storage makes the device a pro in data transfers and downloads.
Customization means more value to the user, and it makes the device future-proof, but that was not delivered in the case of the SurPad two-in-one tablet. Chuwi has limited the RAM capacity to only 4GB. While it is outstanding for running daily tasks and productive work operations, it gets tough to handle mainstream graphics and design applications. An 8GB RAM slot is ideal, as it would make this tablet a performance beast.
The two-in-one form factor carries a lot of baggage to it, and it usually makes it difficult to maintain with multiple accessories, but that would not be your problem with SurPad. This tablet weighs just under 550g, and the keyboard has an integrated docking technology with magnetic suction, so SurPad can quickly transform into a laptop-like device.
To always stay connected, Chuwi has provided 4G dual card support with an advanced GPS positioning system. The second stay feature helps in remote environments to speed the network.
This tablet also features the latest Bluetooth 5.0 that can be used to connect to other Bluetooth speakers. To ensure stable connections and remote collaborations, SurPad provides its users with a 5G dual-channel network. HD video call was made more comfortable with the SurPad tablet.
Battery life is usually perceived in the wrong way. The way to look at it is to check its power management system and energy consumption level. SurPad has provided a lithium-ion battery of 8000mAh capacity that can meet almost every user's requirement. The Android 10 OS compliments the battery life, as it increases the overall power consumption efficiency.