CHUWI's recent addition to 2-in-1 tablets, Hi10 Go, is world's first device with Intel's Jasper Lake processor. This wonderful tablet will be available towards the end of April 2021.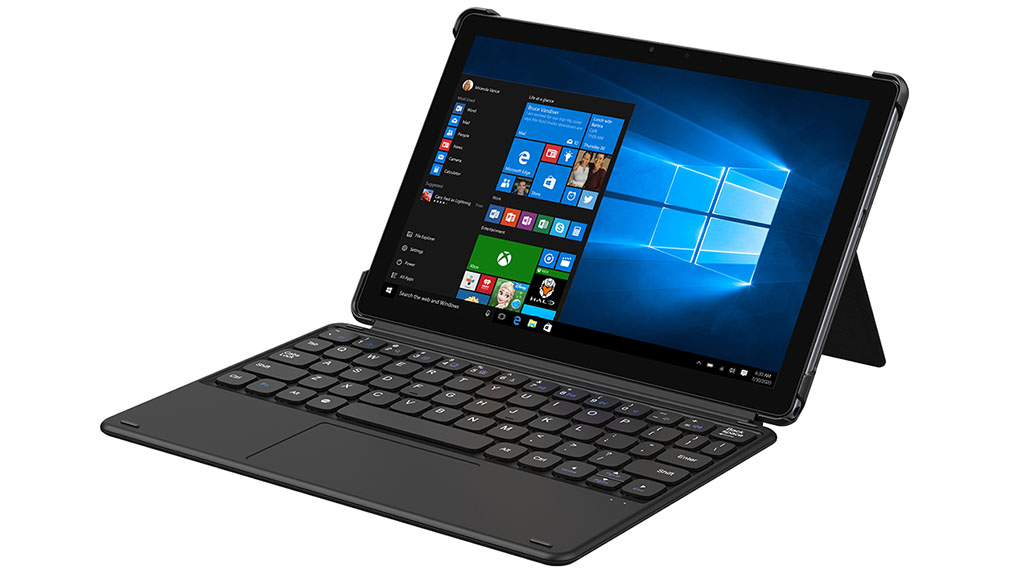 Hi10 Go will retain the basic style in terms of designing the Hi10 series and will incorporate Intel 10nm processor to reach newer heights of excellence. The company is launching this new tablet to make room for better productivity coupled with higher efficiency for ardent users.
Its uniqueness lies in the fact that it will be the very first of its kind. It will be the first tablet to be powered by Intel's 10nm Jasper Lake processor. There was much anticipation in the global market regarding the launch of Intel's 10nm technology CPU.
Intel had plans of releasing the product roadmap for the 10nm processor "Jasper Lake series" in 2020 and ship it by the first quarter of 2021. And as a result of such an initiative on part of Intel and CHUWI being its global strategic partner, the world is to witness the soon-to-be-released Hi10 Go with Jasper Lake Processor.
Design and Display: Hi10 Go is molded into a new design with a high-textured metallic body and 2.5D glass radian. It sports a very sleek and urbanized outlook and is very elegant. It is ultra-thin, with 8.5mm of thickness that makes it very lightweight and portable. It comes with a 10.1 inch, flawless, full-fit IPS screen with 1920*1200 resolution.
New-Generation Processor: Chuwi Hi10 Go is based on a Celeron N5100 processor which in turn is influenced by new Tremont architecting. When compared to the performance of previous generations of Gemini Lake that N4100 IPC, the performance can be found to be 30% more powerful with this new IPC, and also the power consumption is less.
What else can you ask for as a customer to make it all happen? The four nuclear four-thread design and turbo frequency make it possible to reach 2.8 GHz. This new chip unleashes 11 generations GFX HFM350 UHD and a higher frequency of up to 800 MHz. You will also find helpful support for 4K Image decoding in this processor. Also, the thermal design power consumption is only 6w.
Praiseworthy features: It has all that makes it an ideal choice to meet different challenges and keep pace with the ever-changing digitalized professional world. From ergonomic design to huge storing capacity to a stunning display, it is packed with performance-oriented features that are worth knowing about.
Some of the important features of this forthcoming release of CHUWI are:
To define the storage capacity, it supports 6GB LPDDR4 memory and 128GB EMMC storage space
It is powered by 22Wh large-capacity battery
Engineered for multitasking, it also supports the original Hipen H6 stylus and Docking keyboard, along with other worthy accessories to ensure maximum gain for the users.
About the pricing of the product, nothing has been said yet but going by the features it can be assessed that it will belong to the high-end product range of Chuwi. So, be ready to embrace the new trend of 10nm tablets that Chuwi is all set to start with the upcoming release of Chuwi Hi10 Go. You can get more information about the same and the probable price from the official site of the company.