CHC Navigation, a company dedicated to bringing the best in Geomatics Technologies, has recently announced about the availability of its yet another important release. On 29th of October, 2019, came the announcement from the company about the introduction of new LT700H GNSS RTK tablet that aims at giving the mobile field-oriented worker greater accuracy in their fingertips.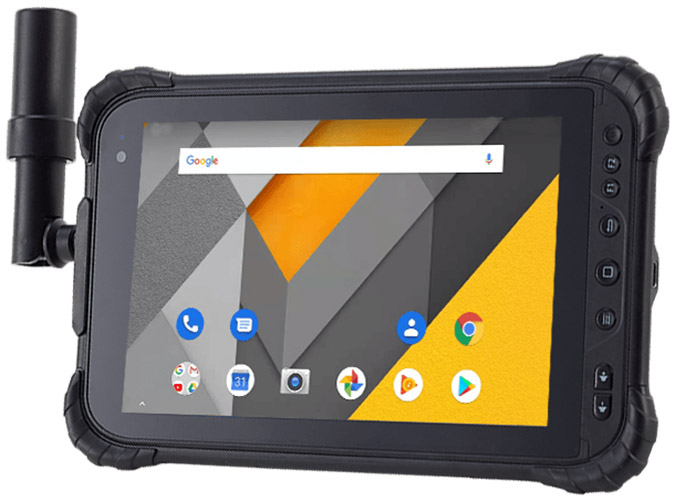 Driven By a Great Purpose
This android-powered LT700H RTK tablet is designed to provide greater accuracy in any applications that require centimeter to decimeter positioning. This will help the field-based mobile workers to increase both efficiency and productivity. The purpose behind the creation of this tablet has been very rightly stated by George Zhao, CEO of CHC Navigation, when he said,
"With the LT700H RTK Tablet, we are offering a professional and accurate GNSS solution to any mobile applications requiring high-portability,".
Important Features of LT700H RTK GNSS Tablet
The tablet comes with an efficient 8-inch screen and a rugged look. It is very compact and portable and thus carrying it along is very convenient. It's Corning Gorilla Glass 3 IPS display provides it with the required durability so that it can withstand tough weather conditions. The10-point capacitive screen supports high sensitivity. It is workable with even gloves and wet hands. It is fitted with high quality tracking GNSS Helical Antenna that allows it to provide accurate centimeter to decimeter positioning in adverse conditions. It is powered by Glonass, Galileo and BeiDou module and 84-channel high-performance GPS. Its 8 000mAh Li-ion battery allows it to perform for 12 continuous hours that further enables the mobile workforce to concentrate better on their demanding work.
This purpose and performance-driven tablet additionally bears Google Mobile Service certification and thus can run seamlessly any commonly needed professional data collection applications that are available at the Google Play Store. And it's fast 4G modem further helps in this regard to establish great connectivity.
LT700H RTK Tablet from CHC Navigation aims at bringing the GNSS solutions to the large crew of workers who generally work from open fields.