Just like movies, rock albums, and blockchain news, there is some or the other device making its entry into the market. And this time around, it's Barnes & Noble Nook tablet with 10.1-inch IPS display that has made its inception in the market. The NOOK tablet 10.1 is an all-around tablet that has the best of capacities to satisfy almost all your needs. Why do we say that? Because a tablet needs to address your needs first rather than ballyhooing about premium quality or be a window shopping device. It is a device which surely is worth every buck because the features and specs say so.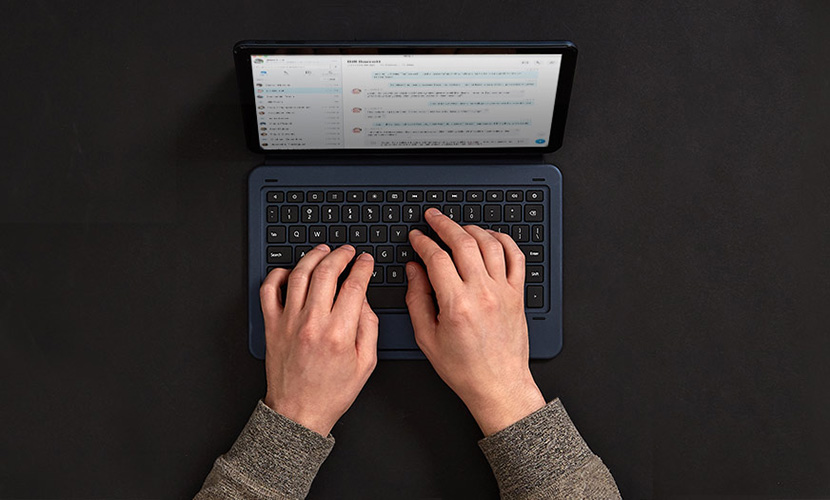 This tablet is best known for its vivid and bright 10.1-inch IPS display which resonates an immersive visual quality that will be food for eyes (not just thought). It gives 1920 x 1200 pixel resolution with 224 PPI which is fantastic for any visuals. It delivers dynamic and immersive visuals without letting down the quality of the video you are watching unless the quality of the video itself is not bad. It is also optimized according to your display needs which span right from binge-watching to reading an eBook.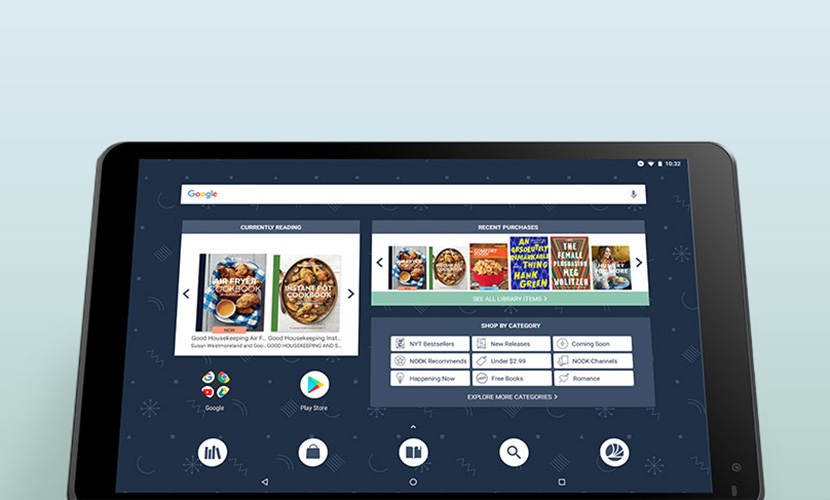 The Nook Tablet 10.1" adjusts its brightness according to the needs and the lights of the room. It adds to the taste of display and design with its thin bezels and soft, smooth finish which is also ergonomic and comfortable to hold. It is a slim and sleek device which has a very premium look and feel to it without reducing the quality of the output. It has a long-lasting battery life giving 8.5 hours of battery delivery with a promise of letting you function with the tablet wherever you go at any point in time.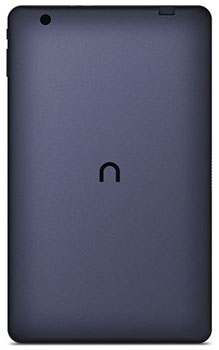 The battery life is also untouched by web browsing battery consumption. It gives you storage space of 32GB which is further expandable up to 256GB via microSD card. It has two cameras; front and back, each 2MP which is not that great for a tablet, but it's okay anyways. It also has wireless dual band 802.11 a/b/g/n/ac connectivity which lets you instantly surf and read ebooks or browse through your favorite youtube channels. It has NOOK, which delivers daily newsstand with updated newspapers, books along with magazines which do not make you content deprived.
The Nook Tablet 10.1" is perfect as a reading and watching device. It has internal options for you to customize and create profiles and bookshelves. It also has the unique support of Browsery which lets you explore some great recommendations for ebooks. The device can also be your perfect writing partner with an optional keyboard you can connect via pogo-pin connectors that instantly helps to switch the tablet from a reader to a writer. The Nook Tablet 10.1" is one of the best tablets in the market that gives so much in a prize of $129.99. It is affordable, portable and recommended, not just for a test drive of course.