An iPad is the top-selling tablet in the market and Apple users often find it interesting as they are an addict to the Apple world. However, Android users always struggle hard to get that tablet that covers all the features at a reasonable price. ASUS introduced the ZenPad 3S 10 for all the Android users that give the feeling of an iPad. Moreover, it is available at a very reasonable price as compared to iPad that always cost so much to the users.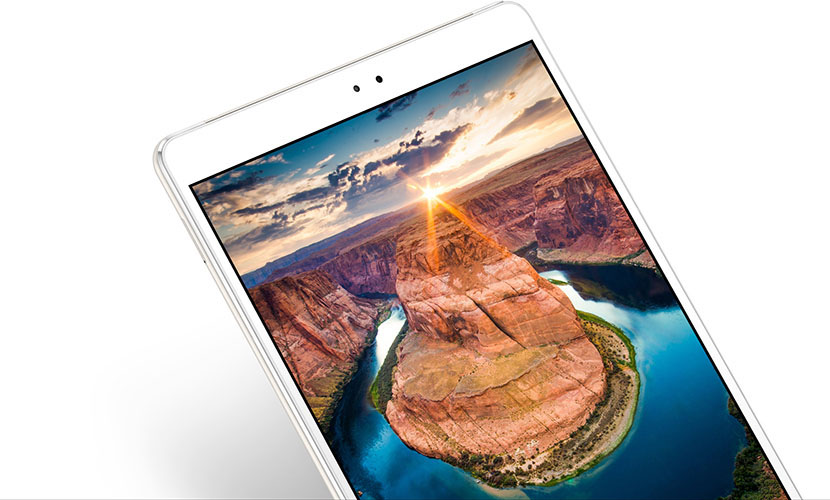 But the question is; only Asus has those innovative techniques to launch tablets that beat iPads in the market? Well, it will take a long to identify these aspects. Thus, let's come to the point. I'll take you to some of the best features of Asus ZenPad 3S 10.
Graceful Design
Asus ZenPad 3S 10 has stylish, contemporary styling and clean lines with a fine texture that feels great when touched. The Asus ZenPad 3S 10 has crafted with aluminum body, which is very light weight only 430g and the sleekness is 5.8mm. The body is twanged by double diamond cut-fringes that give ASUS ZenPad 3S 10 a remarkable magnificence that enhances the tablet experience. With the aluminum touch, Asus ZenPad 3S 10 creates an optimal stability of sleekness and power. Furthermore, the surface of the tablet is grind down with a thin sanding process, polishing it to a superbly smooth titanium finish.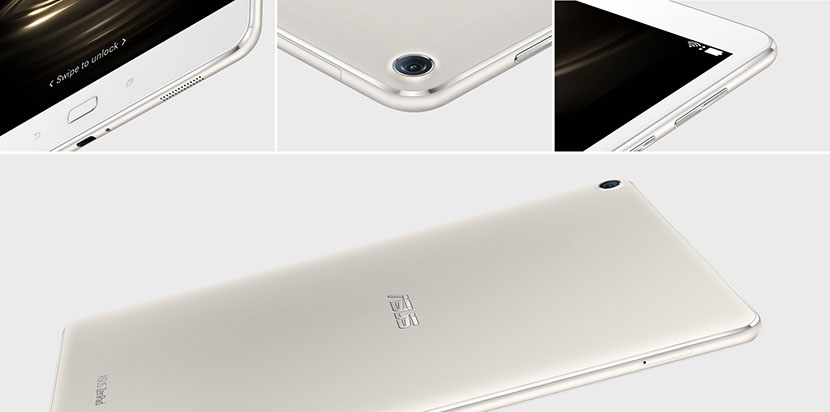 The premium 9.7inches 2k IPS display with elite VisualMaster technology, giving you the resolution of 2048×1536 and a wide-angle of viewing i.e., 178 degrees make every visual so detailed and rich in quality. The stunning display is accompanied by the world's narrowest bezel, which is only 5.33mm. The engineers of Asus have achieved much more by giving an unbelievable screen-to-body ratio of 78% for an enormous viewing experience in a condensed body. If we talk about Visual Master Technology, it has been further divided into three categories including Tru2life technology that augments every pixel to deliver best possible contrast and sharpness for striking images that look just like existent life. And with TruVivid and ASUS Bluelight Filter, you'll experience the real world vivacity.
A true performer
Inside the elegant exterior of Asus ZenPad 3S 10 lies a beast, the best performer. Why? It includes a MTK MT8176 Dual-Core 2.1 GHz + Quad-Core 1.7 GHz processor with 4GB RAM, up to 64GB storage and IMG GX6250 graphics. This increases the capability of Asus ZenPad 3S 10 to handle games seamlessly and let you explode through any productivity task.
Moreover, the sound is the quality of Asus ZenPad 3S 10 is quite impressive. It has been compacted with SonicMaster 3.0 technology that comes together to give you more innovative sound. And this is something you won't find in any other tablet- high quality, high volume and high effects. The more surprising fact is, it has a dual five magnet speaker which runs by the great NXP Smart AMP to yield the high-volume.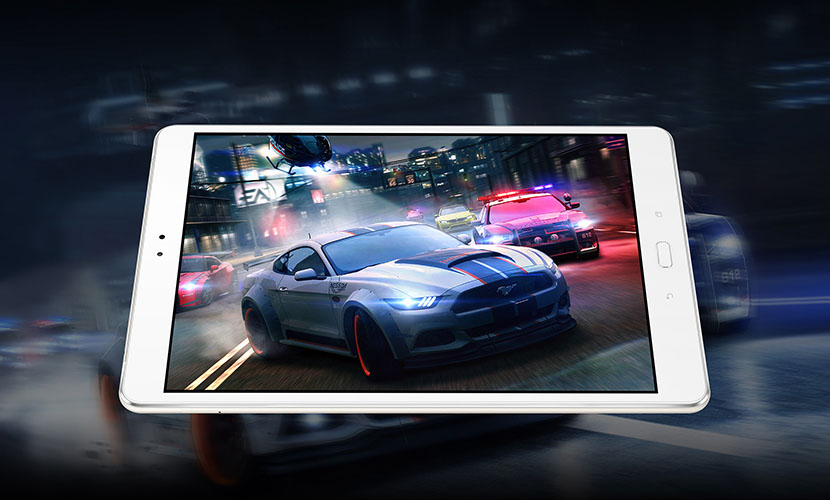 If you are planning to watch Netflix at home with your loved ones, Asus ZenPad 3S 10 is all that you need! You can utilize DTS Headphone:X to make your night or day mesmerizing and perfect.
Asus ZenPad 3S 10 has also come up with an innovate feature named as ZenUI- Game Genie. Well, this is specifically for gamers. Whatever game you are playing on this tablet you can have all the insights about the game with this feature. It is an inbuilt app with a pop-up toolbar, making the lives of gamers hassle free.
Capture every moment and paint like an artist
With so many alluring features, how it can be lag behind in terms of camera. So Asus ZenPad 3S 10 has an 8MP camera with the latest technology called PixelMaster that has the capability to click dazzling, high-resolution photos without any blur.  And the front camera is 5MP; however, this technology allows you to click pictures in low-light conditions as well by making your photos 400% brighter.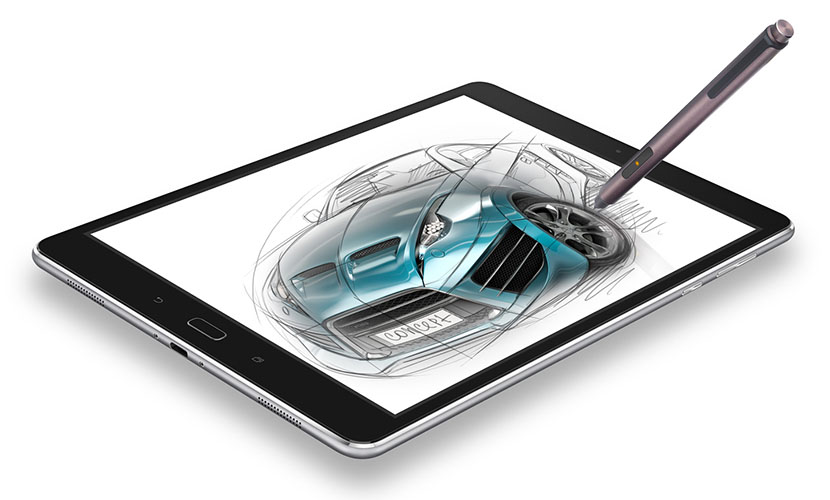 Now let's come to its artistic feature.  Asus ZenPad 3S 10 has a Z stylus that provides you a natural writing and drawing experience because it's as painless as using a pen. The Stylus has 1.2mm writing tip with 1024 levels of sensitive pressure making your paintings more beautiful. Even designers will love this product as it has the battery life of 150 hours. Stay stress-free about charging the stylus.
Powerful battery
Along with so many features, Asus ZenPad 3S 10 has a great battery backup. The battery is of 5900 mAh to keep you entertaining without any glitches. Asus ZenPad 3S 10 has been equipped with QuickCharge 3.0 technology that will keep less waiting and more playing. Isn't it amazing you are getting so much at so less price?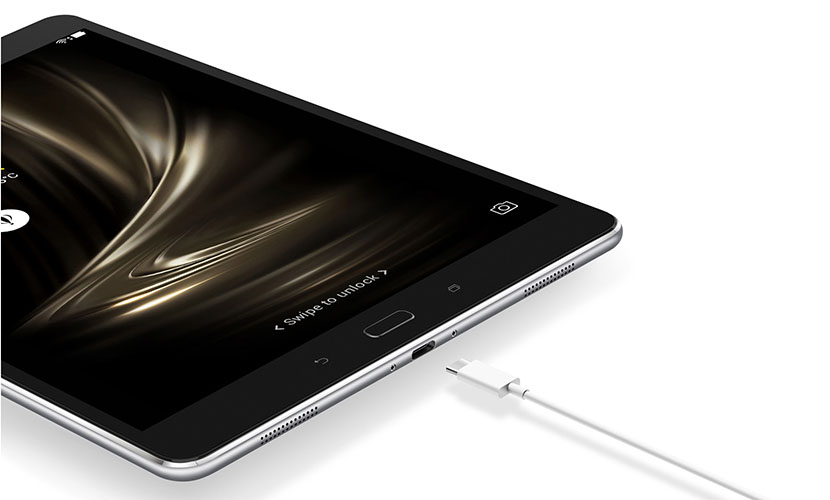 Oh! How can I forget about the fingerprint sensor?  You might be curious to know as today every individual wants privacy, so Asus ZenPad 3S 10 is giving you the same. With the help of a fast fingerprint sensor, you can unlock your table in no time. You'll be getting a perfect combination of security and seamless convenience. It has the ability to recognize all the five fingers so now everything can be secured smartly and everyone will fail to unlock your tablet.
Asus ZenPad 3S 10 comes with a Folio cover as well giving you extra protection and comfort for working seamlessly on your tablet. It's tough polyurethane manufacturing saves your tablet from scratches and jumps, enabling you to take this handy tablet anywhere you want without worrying about it much.
In conclusion
In a nutshell, Asus ZenPad 3S 10 is all what you need! Right from the display quality to camera features to the durable battery backup, Asus ZenPad 3S 10 has become an ideal choice for users who were looking for an all-in-one tablet, since so many years. It is one of the finest inventions by Asus ZenPad 3S 10 as today it has become popular in the Android market and even the Apple market. This sleek tablet has won the hearts of many!