Survival of Android tablets in the market has become tough as so many competitors have emerged. Now even Google is releasing is Pixel C and going against the iPad is actually a waste of time because Apple market has quite loyal customers. So Asus is turning towards budget market! And it's live prove is Asus ZenPad 10 (Z300M). However, the budget market seems useless to many users but Asus ensures that ZenPad 10 (Z300M) is excluded from this phenomenon.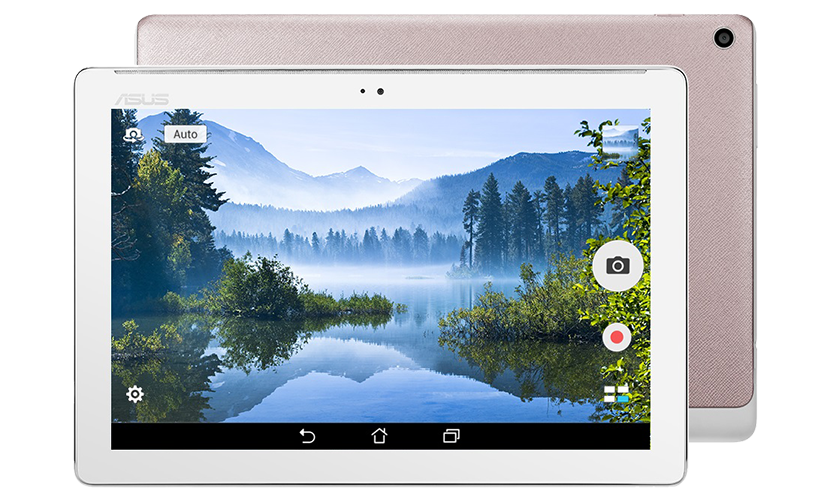 Asus ZenPad 10 (Z300M) is one of the finest tablets introduced by Asus with alluring features and reasonable budget. Anyone will roll in with this tablet as it has exceptional features. Let's explore them one by one:
Smart design and sharp display
Asus ZenPad 10 (Z300M) is a fashion-inspired tablet that offers you luxury on your terms. Yes, you read it right! This 10inch stylish and tablet will make you feel proud when you will walk in the crowd as the tablet design is so elegant reflecting contemporary, clean and simple look, which is actually inspired by a philosophy of equalizing beauty and strength. It has been pressed with leather patterning giving a luxurious and refined look to you. More so, ergonomic round edges give you perfect grip over the tablet and that premium feel as well. The Asus ZenPad 10 (Z300M) has attractive metallic frame finishing with NCVM technology to provide the finest, smart look and guard the display. And the weight of the tablet is just 1.08lbs with a dimension of (Lx Wx H) 9.90 x 6.77 x 0.31 inch.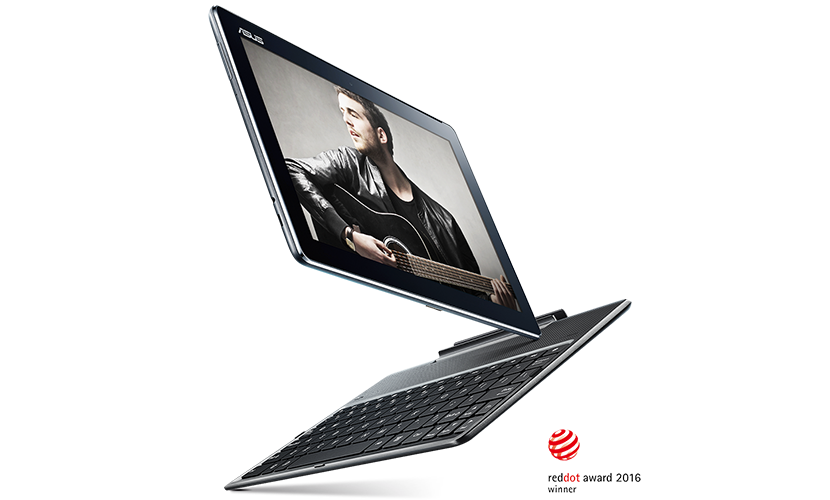 Now let's talk about the display, well, Asus is presenting a rich and vivid HD tablet experience for all of you. It has HD IPS display with a wide viewing angle of 178 degree that produces accurate colors, improves clarity and brightness.  Asus has introduced VisualMaster technology this time to give you brighter, sharper, and clear picture-quality, resulting in an amazingly pragmatic viewing experience.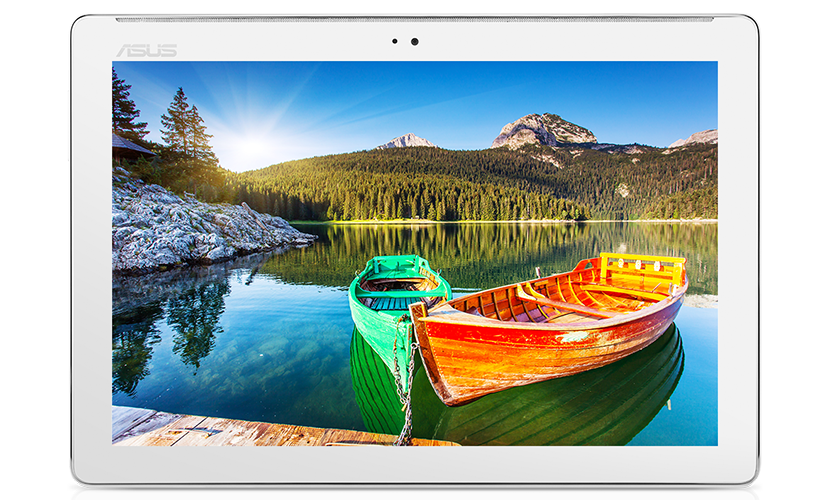 With this latest technology, you will feel like you are presently standing beside that image or watching movie shots live. The device has been equipped with smart contrast and sharpness features. Don't get confused with the words, by saying smart contrast and sharpness I mean, the contrast automatically analyzes and optimizes each pixel in an image before it is created. It interprets every image with more detail in the highlights and shadow to expose the exact beauty in your pictures.  And the sharpness vividly enhances detail, for making images more realistic.
And the new Asus Splendid technology with regard picture-quality helps you to adjust colors, brightness, and sharpness of any image as per your convenience.
Overall a great performer
Asus ZenPad 10 (Z300M) is a great piece- not only in term of design and display but also performance. Inside the tablet, the CPU is MTK MT8613 Quad-core processor with 64 bit and the memory is 2GB enabling you to play games, watch YouTube videos, etc., seamlessly on Android 6.0 operating system. And the storage, well it may surprise you because the storage is up to 64GB as per your requirement along with 5GB Lifetime Asus Web storage and 100GB of Google Drive space for 2 years with ultimate Graphic of Mail-450 MP4! I am sure, this aspect has amazed you and if we are talking about storage, how can we forget about the camera. Well, Asus ZenPad (Z300M) has a rear camera of 5MP and 2MP front camera, but don't worry about the quality as the camera has PixelMaster which captures each and every moment clearly delivering you unbelievable images. Moreover, the interface of the tablet includes 1 micro USB, 1 headphone jack and 1 micro SD card reader, which is expandable up to 64GB.
Asus is upgrading themselves day-by-day and now they have introduced brand new ZenUI- an inbuilt feature to make lives of the users seamless. ZenUI has more than 1,000 features that improve the typical Android interface. These features will help you enjoy simpler and smarter experience for a cleaner display, by placing all the relevant information you may need in front and in the middle of your screen. ZenUI knows everything, articulate your thoughts and approach and connects you anywhere you go.
Cinematic audio experience and durable battery
Asus ZenPad 10 (Z300M) merges with DTS Headphone: X to give perfect sound quality. It brings 7.1 virtual surrounding straightly to your headphone. Moreover, the Asus ZenPad 10 has DTS-HD Premium sound built on the device speaker, which are two in numbers giving you theatre experience from the comfort of your home. It also has Sonic Master technology- an added star to your sound quality.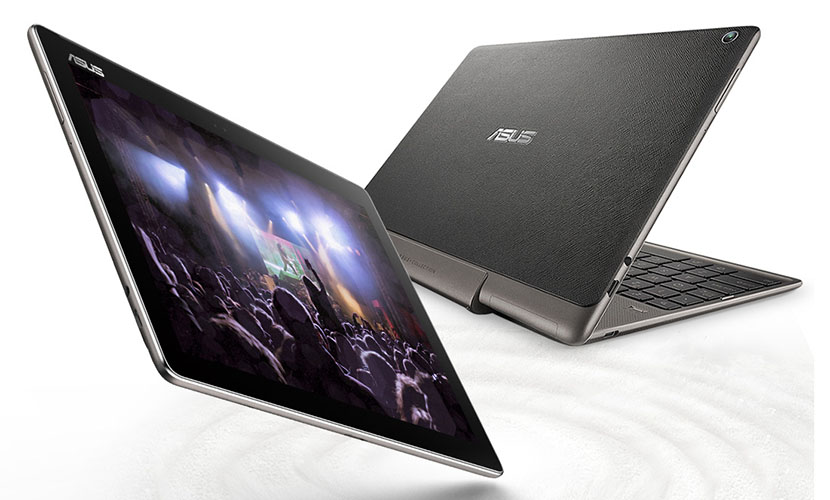 With this ultimate invention, Asus has also introduced Mobile Dock apart from 10 fingerprint touch that gives a relaxed typing experience. It is a wireless keyboard that connects with Bluetooth to augment your overall productivity. It supports the connection network up to 10 meters without any obstacle. Furthermore, this wireless keyboard is smartly design with the quality leather touch that is both stylish and soft when touched. Besides all this, you'll be getting great sensors as well. Featuring G-sensor, E-compass, Light sensor, and Hall sensor, making this tablet everything that you'll ever need!
You might be excited to know about the battery, well, it will not hurt you because the battery is of 18wh, which is non-removable providing you 11 hours of backup with any glitch. Now you can browse unlimited, watch your favorite show, and enjoy your adventure without worrying about the battery.
In conclusion
Asus has upgraded itself up to a great level. Look at its battery, display, and performance this beast is everything you might ever need. From the above-mentioned, you can explore its features in-depth. After analyzing all the features, just compare its price you'll be amazed! You will feel like you are winning a jackpot. So what are you waiting for, explore its amazing features, analyze your compatible with this device and buy it immediately.