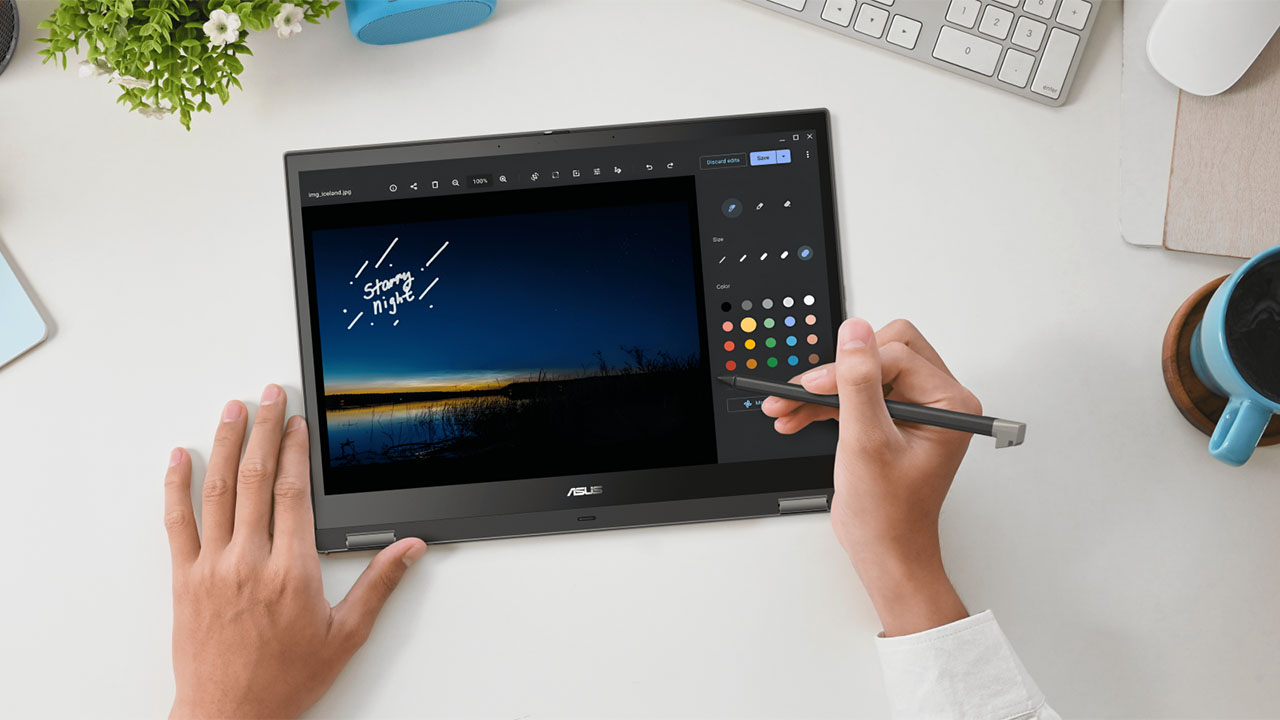 With the world progressing towards advanced technology and innovations, there is a sudden shift in the devices we are using. Long gone are the days where portability wasn't a possibility and priority among tech brands.
Given the present-day workflow demands and the shift in the way people are working on the go, it isn't surprising that brands are now focusing on releasing devices that are compact, lightweight, and a portable powerhouse.
ASUS has recently added to that with their brand-new Chromebook CM34 Flip, a 14" convertible laptop that packs the ultimate performance and versatility you'd need to stay on top of your work, even when you are on the go.
Powered by the latest AMD Ryzen 5 7520C processor and the versatile 360° ErgoLift hinge, productivity never comes second with this device. Furthermore, the device is backed with military-grade durability and one-touch fingerprint lock, which prioritizes safety and privacy.
Does the ASUS Chromebook CM34 Fair Well Against Recently Launched Competitors?
The concept of portable and compact laptops is a current trend in the market. With Lenovo dominating that side of the consumers with their wide range of Yoga and Ideapad devices, it is not surprising that users are curious where ASUS Chromebook CM34 stands in the competition.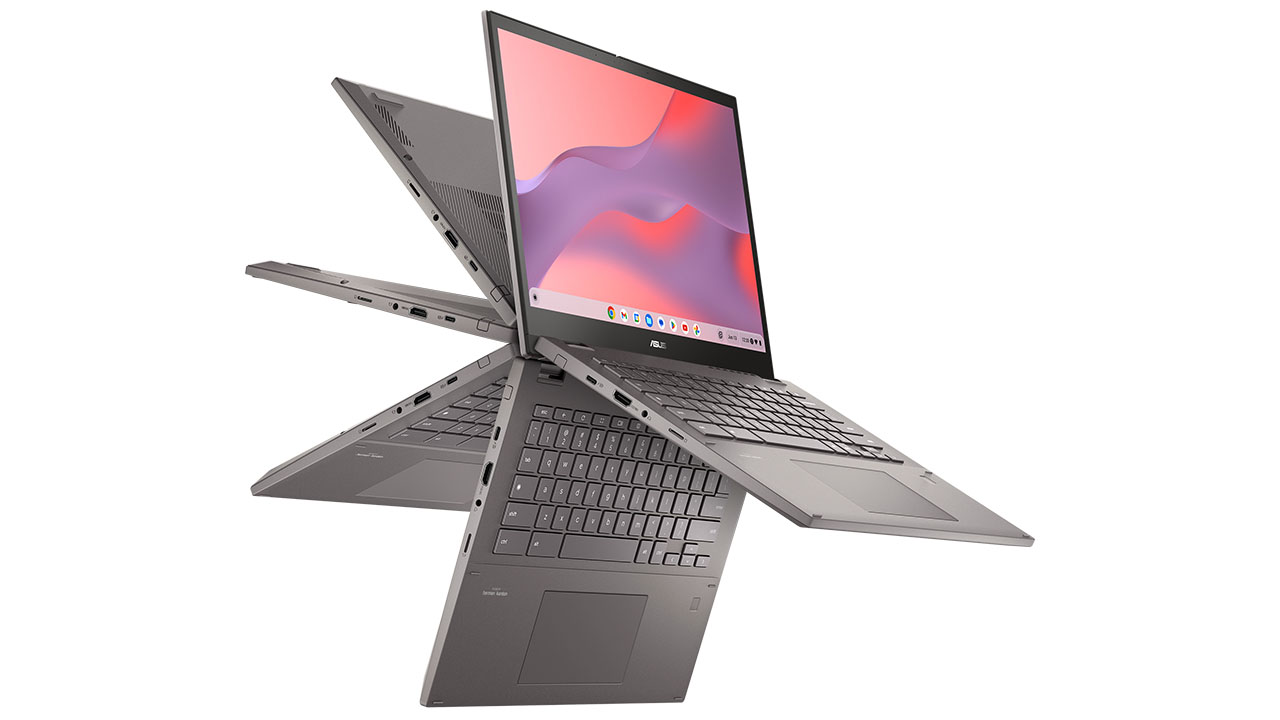 To better understand the comparison, let us walk you through the highlights of this all-new convertible device from ASUS:
Unleash productivity
ASUS Chromebook CM34 Flip, featuring an AMD Ryzen 5 7520C processor and 16 GB RAM, empowers users with unparalleled performance and responsiveness.
Furthermore, the convertible laptop features a spacious 512GB SSD storage, which makes accessing your personal files and folders a lot faster than you'd expect.
When it comes to staying connected, the Wi-Fi 6 technology, enhanced by exclusive ASUS WiFi Master for ChromeOS enables the users to experience stable and lightning-fast connectivity without any complaints at all.
Plus, you can enjoy up to 13 hours of incredible battery life to keep yourself productivity, even when travelling. When compared to the recently launched Yoga 7i 14 and Ideapad Flex 5i 14, the new ASUS Chromebook CM34 surely takes the cake in terms of productivity.
Elevated style
In a world where customization and modern aesthetics triumph it all, it isn't even a question that users are on the lookout for a device that streamlines productivity in a sleek design.
The ASUS Chromebook CM34 Flip stands out with its captivating Zinc finish, exuding confidence and warmth.
Featuring a 14" NanoEdge display with 16:10 aspect ratio, the screen has a wider vertical space, offering maximum screen space for an elevated viewing experience.
Even the viewing angles in this compact convertible laptop is immaculate, meaning that you won't have to worry about hazy or distorted visuals.
Immersive Audio
It doesn't stop there. ASUS has integrated the Chromebook CM34 Flip with the Harman Kardon-certified stereo speakers, which deliver crisp and clear sound for an immersive listening experience.
If you are looking for the ultimate multimedia experience, especially when watching videos and streaming your favorite content, this is it.
Designed for Everyone's Comfort
We currently live in a world where 1 out of 5 people are sat for 8-10 hours in front of their devices. Hence, finding laptops that are ergonomically designed is the need of the hour.
ASUS listened to their consumers and delivered. The Chromebook CM34 Flip features a 360° ErgoLift hinge with a full-length backlit keyboard for the ultimate comfort and convenience.
Embrace the versatility of the ASUS Chromebook CM34 Flip with its innovative hinge and responsive touchscreen display. You can switch between different viewing modes, depending on what you think would best align with your comfort during that period.
Offering an intuitive experience, the CM34 Flip makes collaborating a lot easier and seamless. Furthermore, the device meets the US MIL-STD 810H durability standards, so durability will never be an issue.
Is the ASUS Chromebook CM34 Flip Bang for the Buck?
ASUS has only announced the new 14" convertible laptop, so there's no way of knowing how much the price point would be.
But, that said, if you are someone looking for a good-quality laptop that's performance-centric, lightweight and portable and ergonomically design, this one surely takes the cake.
Keep an eye out on this space for further updates regarding the price and the availability of the ASUS Chromebook CM34 Flip.