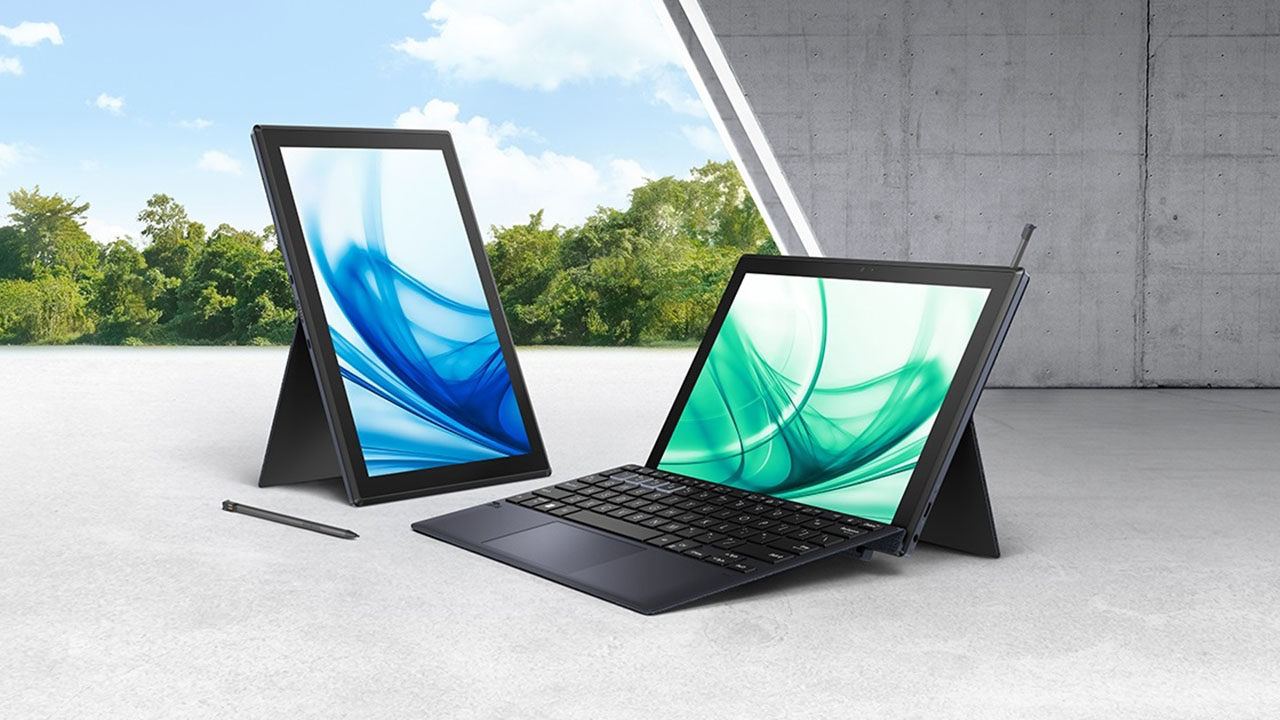 Ever heard about a tablet that supports education and business? This is exactly what ASUS thought while releasing its latest model – the ExpertBook B3 Detachable, a 2-in-1 Windows tablet.
This is the first Windows 2-in-1 laptop tablet integrated with the Snapdragon 7c Gen 2 Compute Platform and a stylus. What is undeniably special about this product is its dual structure and user freedom. On a whim, a user can either use it as a tablet or a notebook.
This flexibility along with long battery life is surely a match made in digital heaven. This deadly combination is what ASUS plans to offer through its newest creation. Here's all there is to know about this stylish detachable.
ASUS ExpertBook B3 Detachable: Promising Features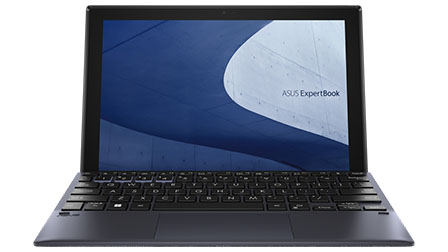 The newest addition to the ASUS collection stands apart in terms of extreme flexibility.
The ExpertBook B3 Detachable comes with three key accessories – ExpertStand, an easy-to-connect cover, and a smart ExpertBoard keyboard.
All three accessories drive the flexibility factor, making this model user-driven and user-friendly for all activities including online classes, meetings, work, watching movies, and many more.
Looking at the ExpertBoard keyboard, ASUS promises efficiency in this new detachable. To use it as a laptop, a user needs to simply bring the keyboard towards the screen. Both parts will attach automatically instead of manual insertion. This is perhaps a point of attraction for those who aren't connected and disconnected.
Due to immense flexibility, the detachable is useful for individuals and professionals across the spectrum of industries. This include education, manufacturing, healthcare, retail, and telecommunications. So, along with being multi-purpose, the laptop is also attempting to be multi-industrials.
In addition to heightened flexibility, the ExpertBook B3 Detachable also provides a garaged stylus – an ideal tool for designers and corporate individuals out there.
This tool aims to enable faster note-making, editing of documents, or filling-in details in a drawing. With detail and precision, this stylus provides a long battery life of 45 minutes with just a 15-second charge. With this convenient figures, work is not disrupted.
ASUS ExpertBook B3 Detachable: Tech Specs to Look For
As mentioned before, the ExpertBook B3 Detachable is powered by the Snapdragon 7c Gen 2 Compute Platform.
Along with the Windows 11 operating system to fuel this dual model, the laptop transitions seamlessly into a tablet. Moreover, with the ASUS ExpertWidget feature, any user has the freedom to create his/her choice of shortcuts.
Along with a hi-tech OS, the detachable has a 10.5-inch touch screen with a wide view and a glossy display. With a memory of up to 8GB and 128G eMMC storage, a user doesn't have to worry much about external storage options.
Although this are just a few technical specifications to look into, it is always recommended to look into other aspects such as power, supply, weight, battery, audio, and camera quality before getting on board.
What's the Verdict?
In simple terms, by introducing the ExpertBook B3 Detachable into the market, ASUS has attempted to tick two boxes – flexibility and versatility. Flexibility is achieved through a smooth transition from laptop to tablet and vice versa.
Similarly, the versatility is being approached by targeting various industries. If a user is working while pursuing a degree, this detachable is the ideal companion. Claims regarding battery life also add to the optimism surrounding this product.