Chromebook has always been exciting as it doesn't require any extra software and is always backed up. More so, it is very thin, light, fast, and surprisingly inexpensive. Chromebook was first introduced in the year 2011 by Acer and Samsung and this "2-in-1" tablet PC was sold out instantly. Then Asus entered the market with its flagship Chromebook and CT100PA is the first Chromebook tablet by ASUS. This Chromebook completely aims to ease the lives of students and make their study rituals a bit tempting. Asus made sure that it is flexible, solid, and versatile to be the best friend of students as well as teachers.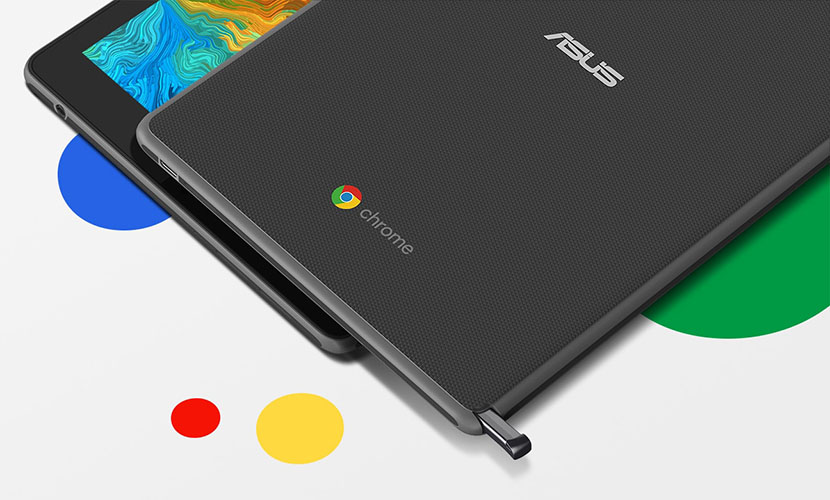 Forget carrying heavy books to classes now just place your Chromebook in the bag and explore your career choice incredibly. In this portable CT100PA Chrome OS tablet, you'll find every answer to your questions and a reason to study. The Chromebook-in true sense- is revolutionizing the classes with modern tools and making the learning experience for students more enticing.
Asus Chromebook CT100PA costs you around $330, which is not at all cheaper as compared to other brands like Dell, Acer, HP, Google, etc., that offers even better features. Whereas brands like Lenovo offer very cheap Chromebook, but remember, when it comes to purchasing Chromebook you will get what you'll pay for. So evaluate your needs first and prepare a handy checklist to pick the right one from the market that suites your needs, making your digital experience seamless and exciting.
Here in this article, we'll review the features of the tablet and decide whether Asus Chromebook CT100PA worth the price or not:
Design
The edges and corners of ASUS Chromebook CT100PA is shielded by rubber bump, keeping in mind that student always seek rough and tough device, which is capable of handling accidental drop or laboratory experiments. That's the reason the tablets is title as "rugged" as it is able to handle all ups and downs and the texture behind the tablet is micro-dimple that means say goodbye to scratches and fingerprints. The tablet has also pass the military-grade test that means it can survive in worst environmental condition as well.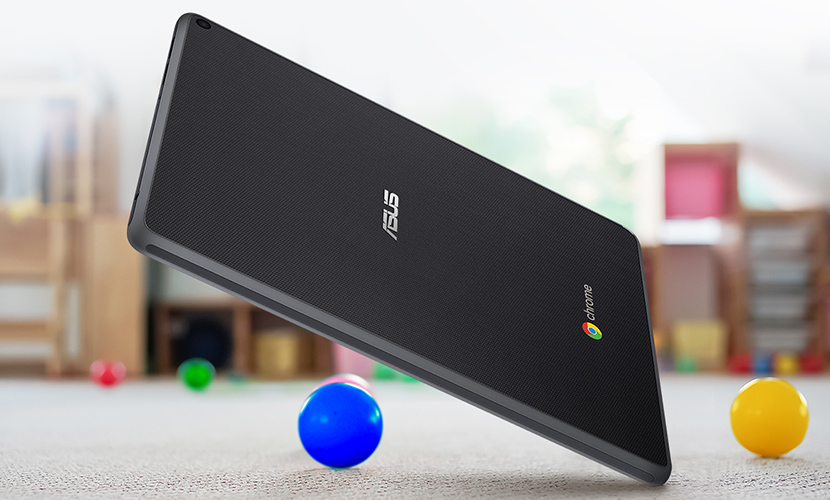 Display
ASUS CT100PA Chrome OS tablet has a screen size of 9.7inch which makes it perfect for effortless learning and exploring new aspects of the world. With a resolution of 2048 x 1536, Asus Chromebook CT100PA gives you real time viewing experience. As they are usually lightweight, the Asus Chromebook CT100PA is extremely light and portable. It weighs only 568g and a tight grip over the tablet, ensuring that students can seamlessly enjoy their work or study well.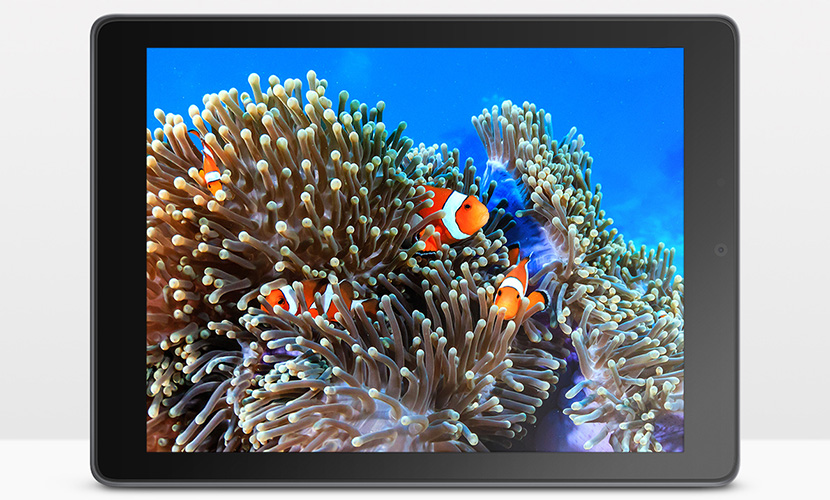 Besides the display, it also offers a pen which can help students tremendously, giving a graceful and natural writing experience. Now you can easily doodle, sketch, draw or write with this Wacom EMR pen that is battery free.
Overall Performance
The chrome OS operating system has made things simpler for the students. It helps to work more productively and smartly as the in-built apps, security features and automatic updates boost your overall efficiency. Thanks to Chrome OS!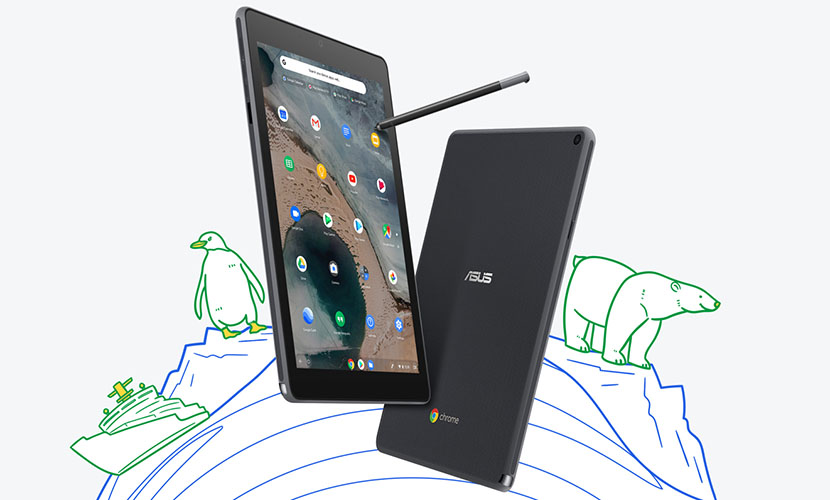 Now students can so many things at this small and lightweight tablet. Not only students, but also teachers can explore various subjects and teach students on technical topics like coding, video production, pod-casting, and a lot more. With Chrome extensions and countless apps available on Google Playstore, Asus Chromebook CT100PA opens every door of creativity and opportunity.
It is equipped with 4GB RAM and 32GB storage, utilizing Hexa-Core processor. ASUS Chromebook CT100PA is an excellent platform that enables you to maintain overall efficiency while using the tablet and convert you in to a multi-tasker. You can easily switch through apps with just one click. So in case, you studied for two hours you can switch to Netflix or other apps that entertains in a unique or works as a refreshment for you.
Camera
Chromebook CT100PA offer a basic of 2MP front camera and 5MP rear camera, enabling you to stay on the go and to stay connected with your close friends and family members on various social media platforms. More so, you can also use the camera for capturing important notes and study on the large display without any hassle.
Speakers and interface
Asus Chromebook CT100PA is equipped with stereo speakers that mean the sound quality will be mesmerizing, omitting the background noise for a while. Now you can study with full concentration, just plugin your earphones and begin your studies with the favorite topic. More so, the interface of Asus Chromebook CT100PA includes Type-C USB 3.1gen, 1 audio combo jack and 1 microSD card slot.
Battery
Asus Chromebook CT100PA offers an average battery life of 10 hours with continuous browsing, streaming videos, or playing games. However, if you turn off your data network, it can extend up to 112-13 hours probably. So Asus Chromebook CT100PA can be your best friend in the school or college, standing with you as per your school hours.
Verdict
It seems that Asus Chromebook CT100PA is offering amazing features that too at an affordable price. Brands like Dell, Acer or Samsung price ranges from $200 to $1500, which clearly means ASUS CT100PA is affordable (neither cheap nor expensive). However, Lenovo Chromebook like convertible laptop are very cheap but the features are comparatively lesser than Asus.
Its powerful processor, robust design, and durable battery life, makes Asus Chromebook CT100PA one-of-a-kind that suits your daily life schedule.