There's good news for all the gamers out there, ARCHOS has recently introduced "Play Tab" – an exceptional Digital Board Game Tablet. ARCHOS has always been a player in delivering innovative and stunning tablets that aims to break the traditional norms followed in the gadget tablet. This brand has become a front-runner over the years in the consumer electronics and has expanded their business niche exponentially.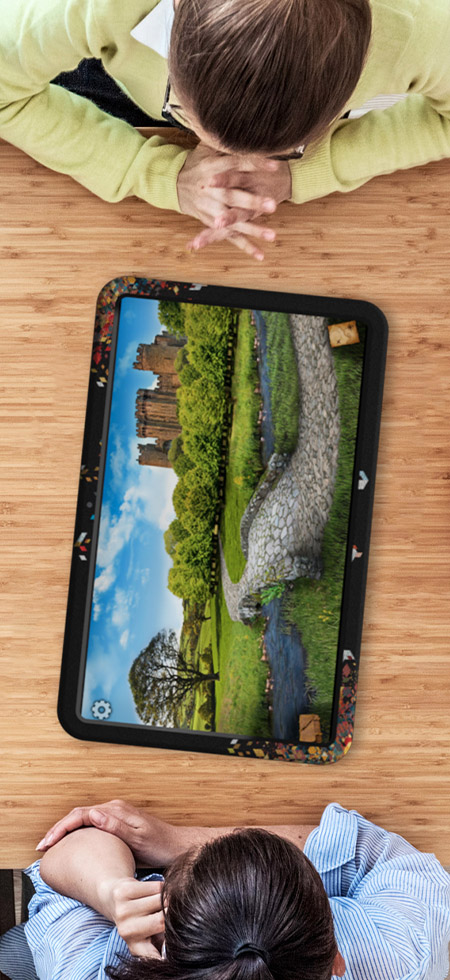 And Play Tab is one of the best innovations in the tablet area by ARCHOS! Regardless of whether you are occasional, nostalgic or avid gamer- this play tab will enforce you to keep your smartphone aside and gather around the table with your friends to play any game on the amazing digital board game tablet. The tablet offers brilliant 21.5" Full HD display along with 6mm tempered glass, which is shock and splash resistant. Such a huge screen provides you with amazing viewing angle, making your experience beautiful.
The tablet offers a wide range of game categories beginning from education, fantasy to strategy & war to sport as well- inside the list of free titles. Now you have the flexibility to play any game whether you are at the comfort of your home, on the go or spending a lazy night with your family- this single digital board game tablet is the perfect one! ARCHOS also make sure that your family night should be unforgettable and so they this play tab also drive in a unique interface. You can easily pick any game from the category, which include 1000 titles such as Uno, Monopoly, Gloomheaven, Pandemic, Scrabble, Ticket to Ride, The Room, and a lot more.
This Play Tab runs on the latest Android version 9.0, which makes user-interface very seamless, allowing you to move through apps with great ease. And Google Play store is always overflowing with millions of apps, enabling you to explore everything on the large screen as per your choice. ARCHOS Play tab is powered by Octa-Core processor- if we come to key specifications- 3GB RAM and 32GB ROM boosts overall performance, so that games response faster is than ever.
Moreover, ARCHOS Play Tab provide user with 10000 mAh battery, which is unbelievable! You can stay awake all night and spend a good time on this game board with your close ones. According to different sources, ARCHOS Play tab will be soon available in UK at a price of 249 Euros, which is quite reasonable!
But the published specifications on the official website of ARCHOS prove that Play Tab would be the most competitive tablet in the market. This tablet has bought a unique concept of tablet and game board, which is actually beyond expectations.
However, consumers are already excited to purchase this digital game board tablet to experience the perfect blend of gaming and smartphone on this play tab. Well, your wait will be over soon! Till then you can explore the official website of ARCHOS to learn more details.