Apple keynote is the most awaited event in the tech industry as they announce their new products with upgraded hardware and software. iPad Pro is one of their flagship products that hasn't seen any major upgrade over the last couple of years and, it is rumored that it will be launched in the first week of April.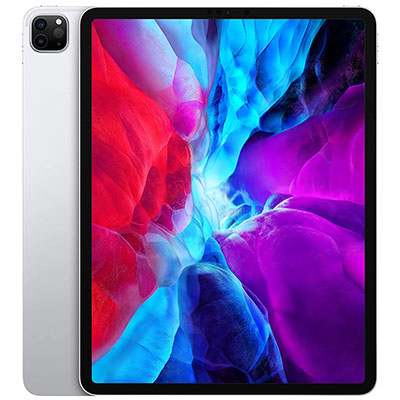 We all know that Apple Keynote is unofficially known as a March event because when we look at the previous event records of the last five years, all of them have been conducted in March.
Last year, due to the pandemic, the event was called off and, Apple made it a virtual event. This year, we are likely going to see a lot of attendance at the Apple event but it will be in April.
Even Mark Gurman, the technology news reporter from Bloomberg stated that "There won't end up being one" after being asked whether Apple announces its products on the 23rd of March.
In the case of the iPad Pro product line, there will be two main sizes similar to the previous models and, both are to be expected to launch in April.
What to expect from the new iPad Pro models? First of all, the price of the new iPad Pro 2021 will likely not go any higher than current-generation models, so the two variants will come at $799 and $999.
The choice of the chip-set is likely what's going to be the biggest upgrade in the new 2021 iPad Pro model. Even 9to5 mac has announced that the new bionic chip of iPad Pro is expected to be A14X and they found these references from the source code of iOS 14.5 beta.
According to Bloomberg's updates on Apple, the new chipset is on par with the M1 in terms of speed and processing power. Some rumors also indicate an introduction of mini LED displays for the latest iPad Pros.
We were expecting them last year but, it seems to become a reality now. The first model to receive this display is likely going to be a 12.9" model. Apple is looking to first experiment on the bigger variant and it may eventually be used on other variants.
Every smartphone is now integrated with 5G connectivity and it only makes sense if Apple did the same for the new iPad Pros. Some social media rumors highlight that Apple is using Snapdragon's x55 5G modem for iPad connectivity levels.
Few mentions on twitter also indicate a new thunderbolt feature. This can help increase productivity with an additional external screen.
Touch ID and Face ID are both likely to make an entrance to the new iPad Pro but, we are not 100% sold on that news. There is a higher possibility that it is only going to be Face ID.
In terms of display, we are expecting increased resolution (2k) and a 120hz refresh rate. Most of the exterior features are likely not going to budge but we may see some new add-ons for the new iPad OS.
As the launch is expected in the next month, we cannot confirm every update with Apple but, most of them are associated with the chipset and design changes. Along with the new iPad Pros, Apple is also likely going to announce a new color option for their smartphone and a new ruggedized version of the Apple Watch.