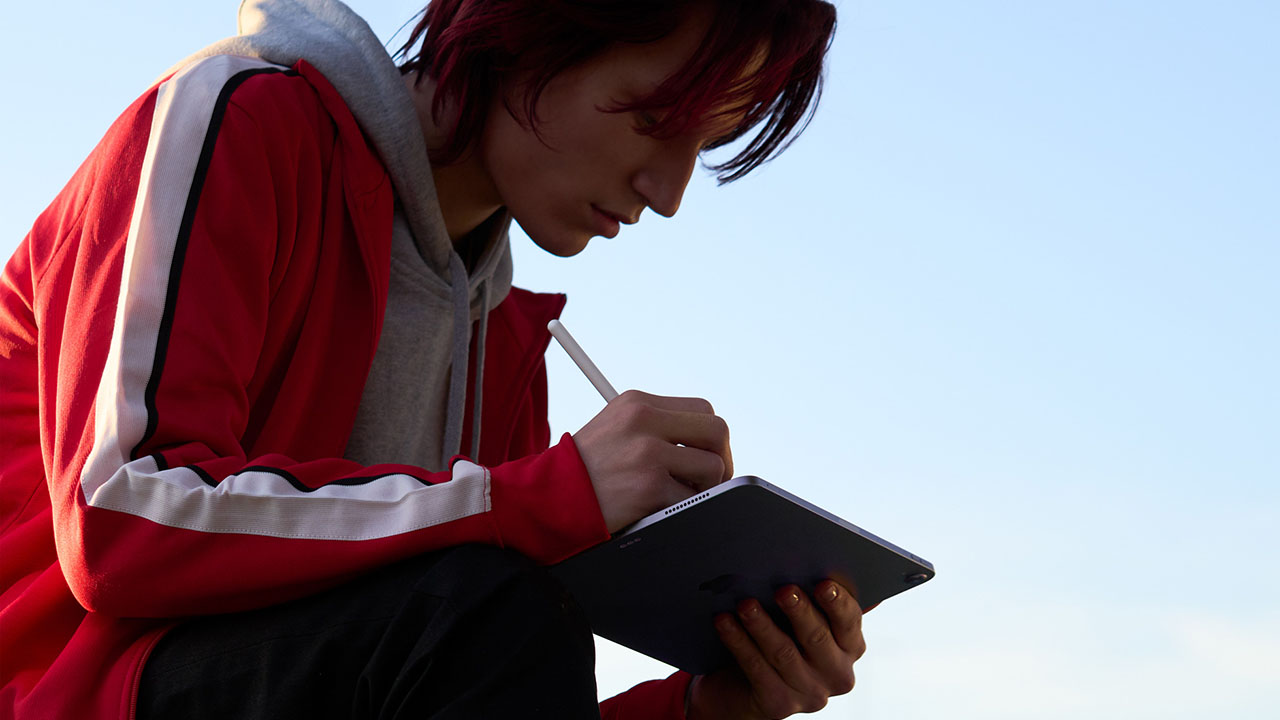 Apple on 8th March introduced the latest iPad Air 5th Gen; better and more powerful than its previous model. Some of the key improvements include the new Apple M1 SoC, advanced camera, 5G, faster USB Type C ports, and better compatibility with accessories.
Not just that, Apple brigs a different array of color options as well. It's available in pink, space gray, starlight, purple, and blue colors.
New iPad Air is powered by an Apple M1 chip. The earlier version of iPad Air had an A14 Bionic system-on-chip. The new processor makes iPad Air 5th Gen 60 percent faster. Moreover, its new octa-core GPU makes it two times faster graphics than the earlier iPad Air.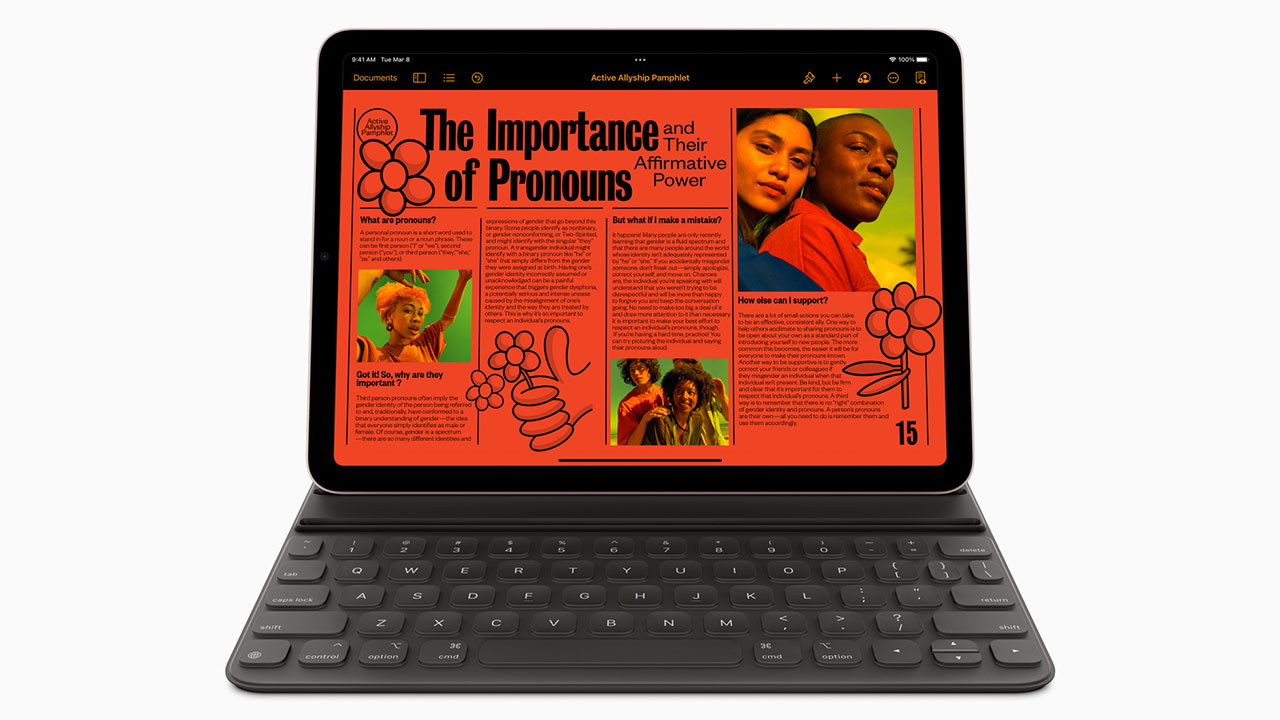 If we perceive its combined power, the 16-core powerful Neural engine delivers a humongous next-level experience of using iPad Air, thanks to its Machine Learning functionality.
Whether it's editing 4K videos, playing high-end games, designing home space in 3D, or running designing software, everything runs smooth and fast on iPad Air 5th Gen. In addition, new and improved CPU plus GPU means a more efficient iPad, thereby longer battery life.
New iPad Air features an advanced camera. Starting from the selfie cam, iPad Air 5th Gen packs a 12 MP Ultra-Wide camera lens with Center Stage. The predecessor simply had a 7 MP Facetime camera.
The Center Stage feature automatically maintains focus on the face while you move. Also, when other people join you on a call, the cam automatically detects that and smoothly zooms out to include them in the frame. Earlier, the Center Stage feature was missing in iPad Air 4th Gen. But now, all the latest iPads have it.
And with its 12 MP rear camera, iPad Air is a standalone portable mobile studio with its amazing Augmented Reality, editing, sharing, and capturing features. Also, this new tablet has extended dynamic 30 fps video shooting range which was not featured in iPad Air 4.
With the next-gen iPad Air, Apple brings 5G connectivity as well. This makes iPad Air more reliable on the go and adds to its versatility and portability. 5G network can provide up to 3.5 GB per second speed in ideal conditions.
That means, data transfer, attending video meets, watching movies on SharePlay while traveling is easy and convenient. In addition to 5G, iPad Air comes equipped with WiFi 6. It makes data transferring, accessing the web, and running high-end apps requiring online Data smooth and crisp at a lightning speed.
iPad Air 5 features USB-type C ports that are twice as fast as iPad Air 4. The new iPad Air can transfer files at a lightning speed of 10 Gbps. What's more, you can also use Type-C enabled accessories including external hard drives, 6K video screen outputs, cameras, and so many more devices compatible with USB Type C. All in all, it makes your life a lot easier.
iPad Air 5 has a 10.9-inch Liquid Retina display like its predecessor. Well, there's no significant difference in display and build of iPad Air except color options. Its display wields the magical power of an immersive viewing experience powered with a P3 wide color gamut, 500 nits brightness, True Tone, anti-reflecting coating, and lamination on the entire screen.
You can expect the same surrounding sound experience as iPad 4. The tablet has a TouchID sensor on its top button. It makes it quite convenient to authenticate various banking and other apps using fingerprints.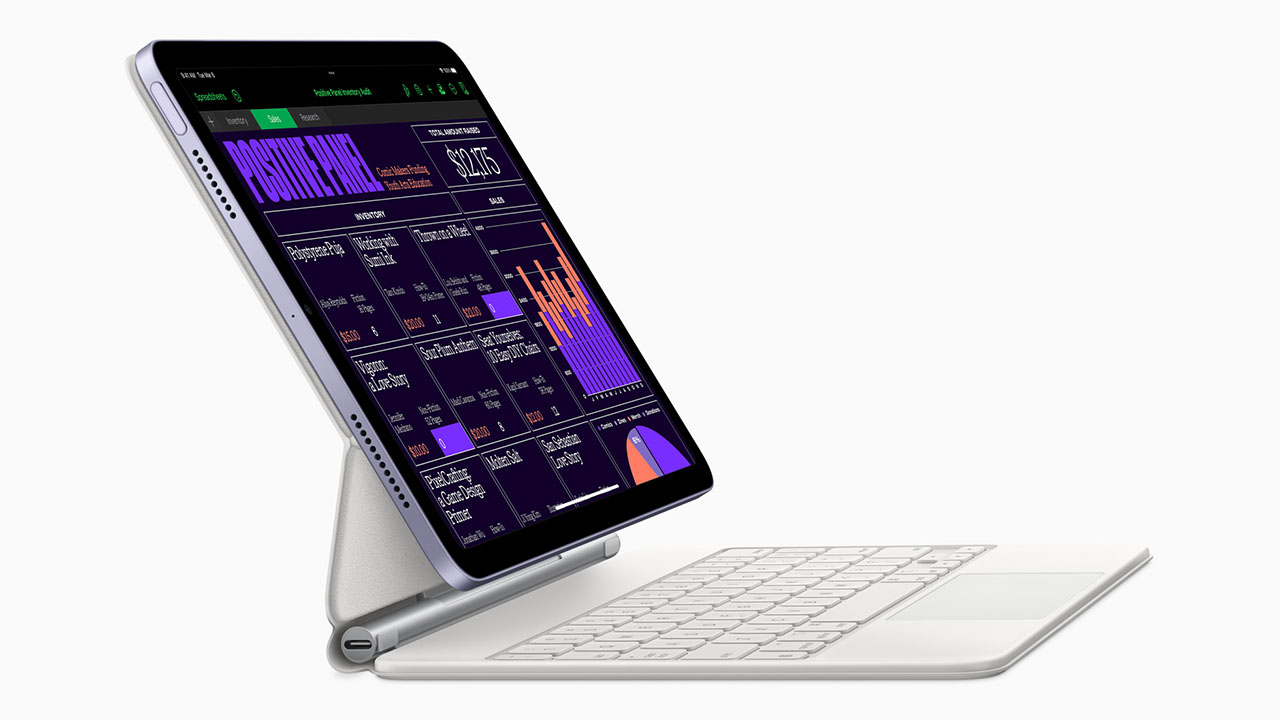 As iPad Air 4, this new iPad Air 5th Gen supports Apple Pencil 2nd Generation and is compatible with Apple Magic Keyboard and Keyboard Folio. Not just that, you can also purchase third-party accessories too. The keyboard covers have new colors complementing the new color options of iPad Air 5th Gen.
With the new and improved Apple iOS 15, the new iPad Air is even more powerful. It is available on Apple Online stores starting from 11th March and on Apple Store App from 18th March in 29 countries including the United States. Its price is slightly more than iPad Air 4th but it still is quite affordable for an upgrade.