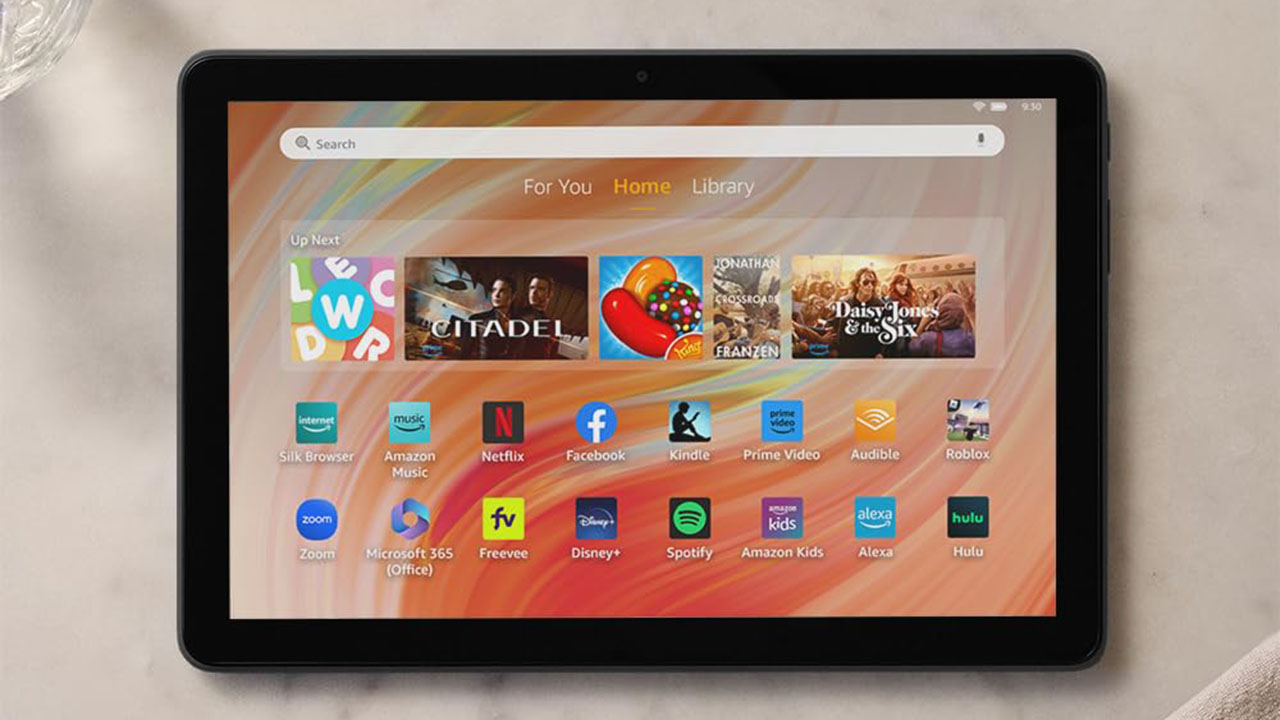 Amazon has been a frontrunner in the tablet market with the Fire tablets and it looks like we have a brand-new addition to the list. The brand has launched the 13th Gen. Fire HD 10 that supports all-day entertainment and crystal-clear screen like no other.
With an affordable pricing and 25% faster performance with the octa-core processor, the new Fire HD tablet is designed for entertainment, reading and even for streaming all your favorite content. Programmed for the ultimate user experience, the tablet is programmed with a 3GB RAM for uninterrupted performance.
Paving the way for next-gen performance
With the next gen processing power and performance, the 13th Gen. Fire HD 10 is also designed for high-definition entertainment, thanks to the 10.1" full HD 1080p screen resolution display.
Besides the crispness and clarity, the tablet also brings out the best in terms of color and vibrancy when you are watching your videos, streaming your content or engaging in some kind of creative workaround.
Pair that with the 13-hour long battery life and up to 64GB internal storage, uninterrupted performance is what this device is synonymous with. Also, the storage is expandable up to 1TB with a microSD card, which adds to the performance and usability.
Designed for everyday use
When it comes to buying an everyday use tablet, the two main focuses are – durability and performance. While the Fire HD 10 stands out in the performance department, it also doesn't disappoint in terms of the build and construction.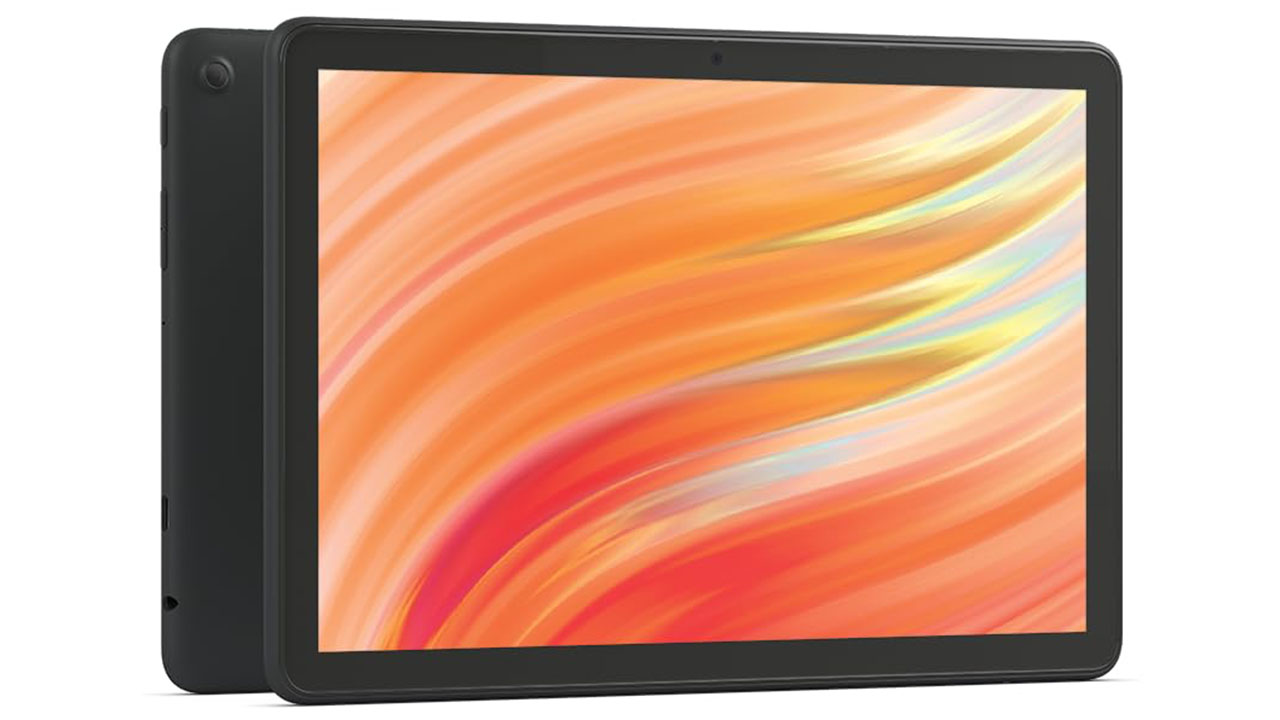 This thin, lightweight and durable tablet features strengthened screen made from aluminosilicate glass, which is perfect for kids who have a heightened risk of dropping and breaking things.
According to the claims made by Amazon, the strengthened glass is 2.7x more durable than similar devices made by leading brands like Samsung.
Keeping you up to speed
While we are on the top of build and performance, the Fire HD 10 features a responsive 5MP front-facing camera that's perfect for individuals that want to engage in a Zoom call.
Not just that, the efficient RAM distribution and expandable memory ensures that you can download a variety of social media apps without worrying about the device giving up on you. From Tiktok to Instagram all the app run smoothly.
Also, the Fire HD 10's efficiency can be further optimized with the Amazon Stylus Pen, which comes with 4,096 levels of pressure sensitivity that makes writing on the tablet a flair.
Developed with kids in mind
The 13th Gen. Fire HD 10 is designed and developed with kids in mind, thanks to the pre-installed Amazon Kids+ feature that supports parental control.
Besides that, this resource center is integrated with all the latest books, entertainment videos, games, apps, etc. that you can help your child stay engaged with.
With Alexa support, all you have to do is say "Alexa, read my last book" and the voice assistant with help you figure things out without any hassle.
Taking sustainability seriously
The 13th Gen. Fire HD 10 tablet is designed with sustainability in mind. The tablet is made with 12% recycled materials and around 98% of the packaging features repurposed cardboard.
Amazon is committed to making a difference in introducing innovative features and devices but, at the same time, it doesn't want to further contribute to the existing climate crisis.
Is the New Fire HD 10 Worth the Purchase?
With all that being said, is the new Fire HD 10 worth your time and money? We'd 100% recommend it is. The device is holistic and designed to address all your entertainment and professional needs without any compromise. From streamlining your kids' education to keeping you entertained with streaming apps and social media apps, this tablet takes care of it all.