The all-new ALLDOCUBE KNote X has been introduced with Gemini Lake Processor that has premium grade quality to everything, right from its body design to performance. This convertible tablet has unique features doubled with super performance and without a doubt, this device has been promoted as a performance-driven tablet. This tablet has surely caught some buzz in the tech world. However, let's take a look at this two in one tablet's specifications and how proud does it make your bill.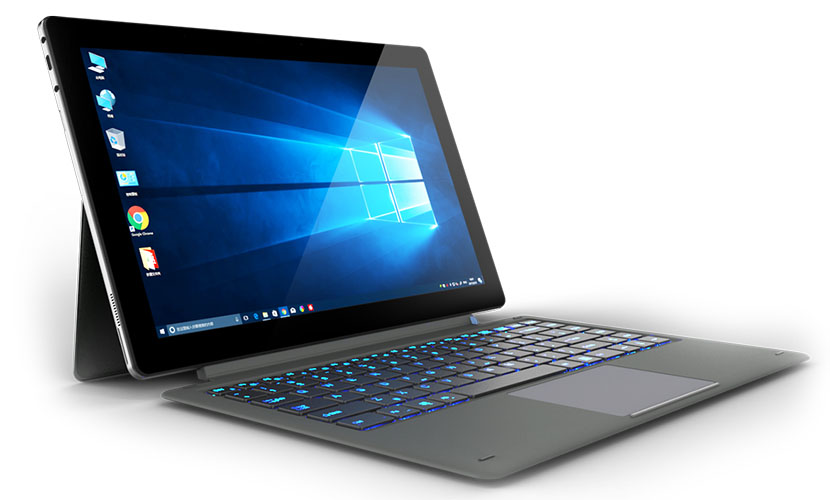 Processor, Graphics and RAM
This tablet has a powerful amalgamation of 8th Intel Quad-core Gemini Lake N4100 Processor with 9th UHD Graphics 600 tripled with 8GB RAM. The combination of all these super features makes this a very powerful tablet that can process anything fast and would not lag or throw tantrums in its will. You also get amazing and crisp graphics with it's UHD graphic processor. It also has a turbo frequency of 2.4GHz. ALLDOCUBE KNote X is launched under the bracket of great performance and the specs really do suggest though.
Storage, OS and Battery
The ALLDOCUBE KNote X has 128GB SSD which is high functioning storage drive and the capacity is large enough to facilitate more than just your basic files. It can accommodate heavy files too. It runs on Windows 10 and also has Cortana for better assistance. With this tablet, the possibility of low battery pop-ups is rare because first of all, it runs on Windows 10 which has an amazing power saving capability. On top of that, it also has a 7.6V 5500mAh battery which is powerful enough to get you going through the day.
Design and Display
This tablet has a very premium and sleek build quality. It has a slim body with dimensions of 333.3*204*10.2mm and unibody Kickstand that gives the device support to stand while watching videos or films. The detachable keyboard that comes with the tablet is skin friendly. It is designed with thermal conductive silicone, thermal foam and thermal copper sheet making it an excellent heat dissipating tablet.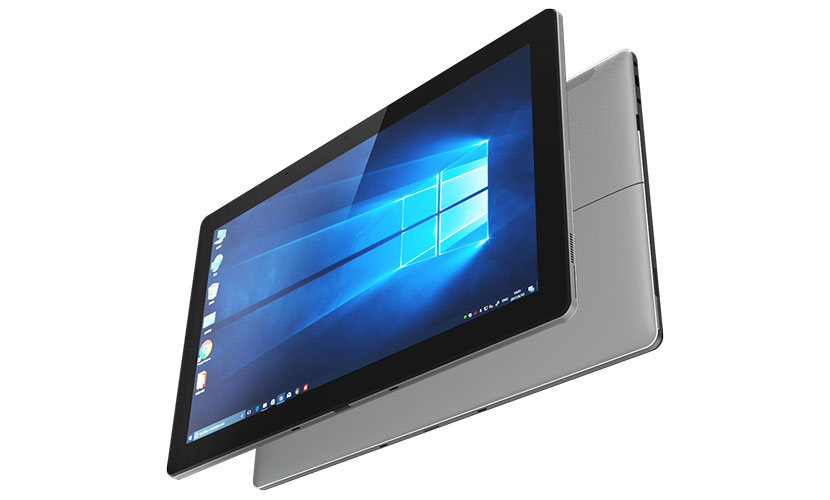 On the display features, it has a 13.3-inch fully laminated 2K IPS screen that has an awesome resolution of 2560×1440. It has all the enriching and colours you want to give you an immersive visual experience. The display panel of this 2-in-1 tablet is called the Magic Color Panel. It also a heavy tablet by weighing 1050g.
Camera and more
It has a 5.0MP Autofocus rear end camera and a 2.0MP front-facing camera. It has network bandwidth connectivity of 802.11ac/a/b/g/n – 2.4GHz or 5GHz. For audio, the tablet is equipped with dual speakers which are loud and clear. For connecting other devices you also have a Type C port that connects everything and serves a multipurpose.
You can know the full spectrum of the device over here.
The ALLDOCUBE KNote X is a premium 2-in-1 tablet that has definitely rung the bell higher with all the impressive specs and powerful features.