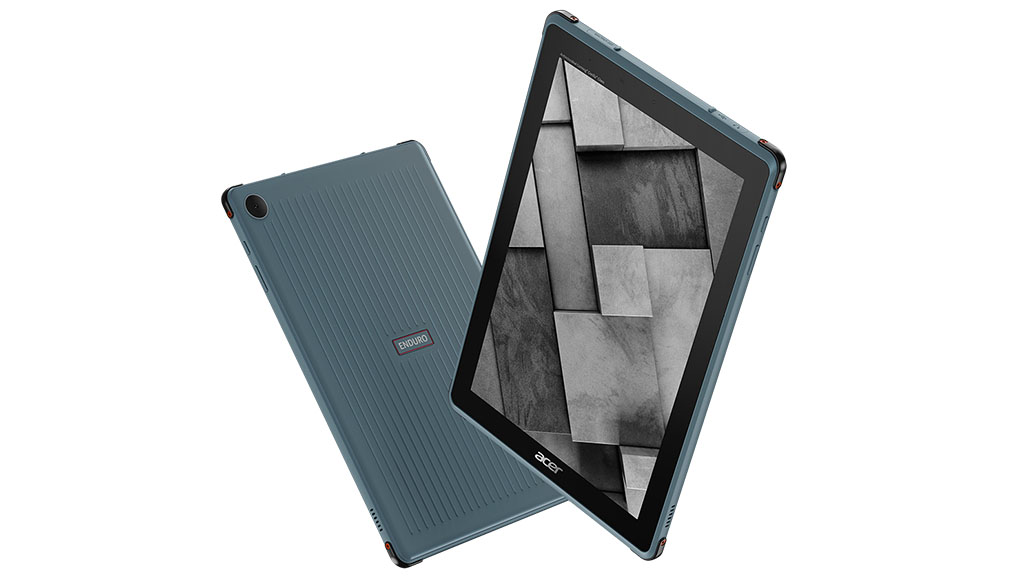 A Taiwanese multinational hardware and electronics company, Acer, has decided to add laptops, accessories, and a tablet to its antimicrobial device portfolio. As a part of this launch, Acer flaunts the new Enduro Urban T3, an antimicrobial tablet.
It will be available for purchase from Q1 '22 in North America and Europe and Middle East Asia. Its starting price will be USD 299.99 and Euro 299 respectively.
Acer is using Silver ion coating on the surface of its new devices that offer significantly high antimicrobial properties. These silver ions are highly reactive and stop the growth of microbes upon contact.
Moreover, Enduro Urban T3 features an Antimicrobial 360 design which makes almost all the touchable surfaces of the tablet like buttons, bumpers, cover, screen, and frame safer and hygienic.
The world is in battle with a pandemic and the need for such devices with antimicrobial properties is more than ever.
Whether you use Enduro Urban T3 in your living room or want to tag it along on your camping trip, it will be a perfect device. It is certified with MIL-STD-810H military grade protection which makes it a rugged tablet for outdoor use.
The Acer Enduro Urban T3 comes with four corner bumpers for extra safety and shock absorbing. The tests suggest that those bumpers make the tablet survive easily without any damage by drops from 122 cm or 4 feet.
Its waterproofed speakers, buttons, and I/O doors with IP53 certification further add to its ruggedness and safety from rain and other outdoor conditions.
The tablet is just 9.92mm thick and weighs about 1.31lbs. This makes Enduro Urban T3 quite a lightweight and slim tablet with rugged features.
It offers a 10-point touchscreen with 600 nits of brightness. Such high brightness levels provide a better and convenient viewing experience in high-brightness space, especially outdoors. Moreover, the screen offers a 1920×1200 Full HD display.
The Acer Enduro Urban T3 features a microphone with AI noise reduction. That significantly reduces the noise on video calls and shooting videos.
This feature is also quite useful when attending conferences and meetings outdoors. In addition, Enduro Urban T3 has a 5 MP wide-angle camera and dual-band Wi-Fi for better video calling and online educational experience.
The tablet is powered by a MediaTek octa-core processor. Acer doesn't offer a Snapdragon processor with this new antimicrobial tablet.
However, using a MediaTek processor makes the device more cost-efficient. Not to mention its 4 GB RAM. All in all, the new Acer Enduro Urban T3 is going to be one of the best budget tablets with antimicrobial and rugged properties of 2022.