So far, TCL has released smartphones under the names of Blackberry and Alcatel. But, now, it's interested in launching products under its own banner with the aim to revive its reputation in the digital market. It is believed that the company has filed for a few patents under its name and one of such patents may have been chosen to provide design for the foldable tablet that has been leaked as the TCL Flextab. The TCL roadmap further reveals that the company plans to introduce the Flextab probably by the end of the second quarter of 2020.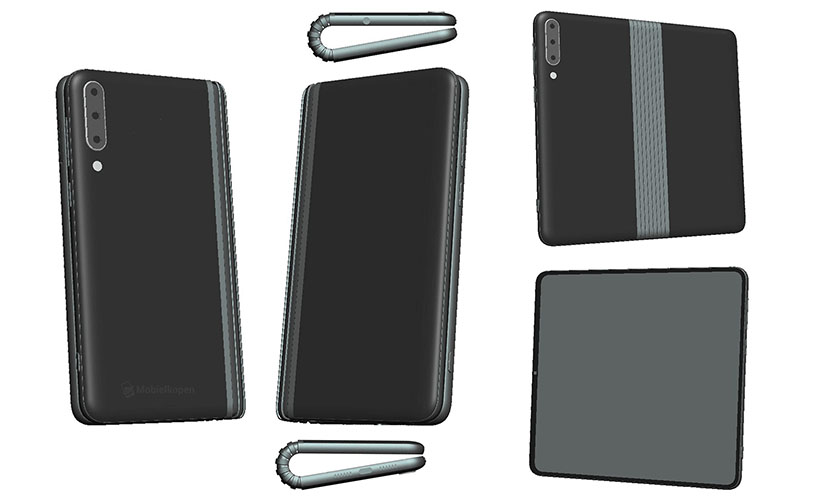 Although the concept of foldable tablet might take a few by surprise but, since there are similar digital products already available, it is also going to bear a familiar style and look, much to the relief of everyone. However, it is important to note here that this is in fact not the very first foldable device that is being made under the banner of TCL.
As can be made out from the images in the roadmap, the device looks like a smartphone, almost similar to the Samsung Galaxy Fold, and can be conveniently unfolded into a tablet. A further publication by the CNIPA patent office in China, on August 16, 2019 about the designing of a same TCL tablet adds more assurance about the upcoming launch.
Important features as known so far are;
When unfolded, the product will adopt normal appearance like any other tablet and the entire screen will be usable. And on being folded, it will assume the shape of a smartphone. So, it will serve two-in-one purpose and users can use it as per their convenience. It will add to the productivity and overall mobility.
It is known to be using TCL's "DragonHinge" mechanism to fold and unfold the screen.
What has been known so far is that the tablet will be designed to have triple camera in the rear side along with an LED flash underneath. Thus, unlike prototype that was showcased during the Mobile World Congress, the tablet's camera arrangement offers a different shape and in place of double will have triple camera.
There will be two speakers at the bottom. The USB Type-C connection is supposed to be in between the speakers and the 3.5 mm headphone jack will be at the top.
Here it is important to mention that there has been no official confirmation by TCL yet about the awaited release of the Flextab. Whatever has been known has been through the leaked roadmap that hints about TCL's upcoming plans. It is possible that the company will provide more insight about the same in IFA2019.