As you know that we always keep you updated with the latest tablet release in the market. You might be surprised to know that Lenovo is all set to launch a new tablet under Lenovo Yoga Tab series. The model number includes Lenovo Yoga Tab YT-X705F, YT-X705L, and YT-X705X as recently Lenovo company got registered the tablet for Wi-Fi certification.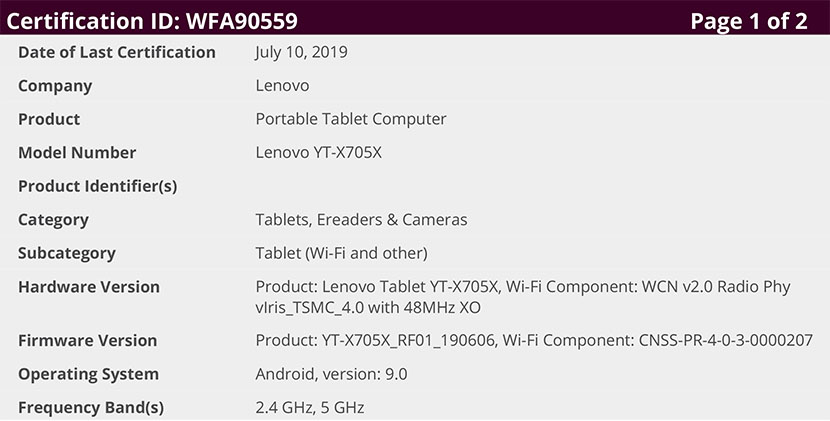 Moreover, the tablet has been tested and approved as per FCC RF Test Report as it meets the required standards. Yet the features of the tablet are not revealed, but it has basic connectivity that includes Wi-Fi and Bluetooth as well. Reports suggest that this tablet is going to be a mid-range or cheap tablet in the market. The features are expected to be enticing for the users because Lenovo has so far been a trust-able brand without any doubt.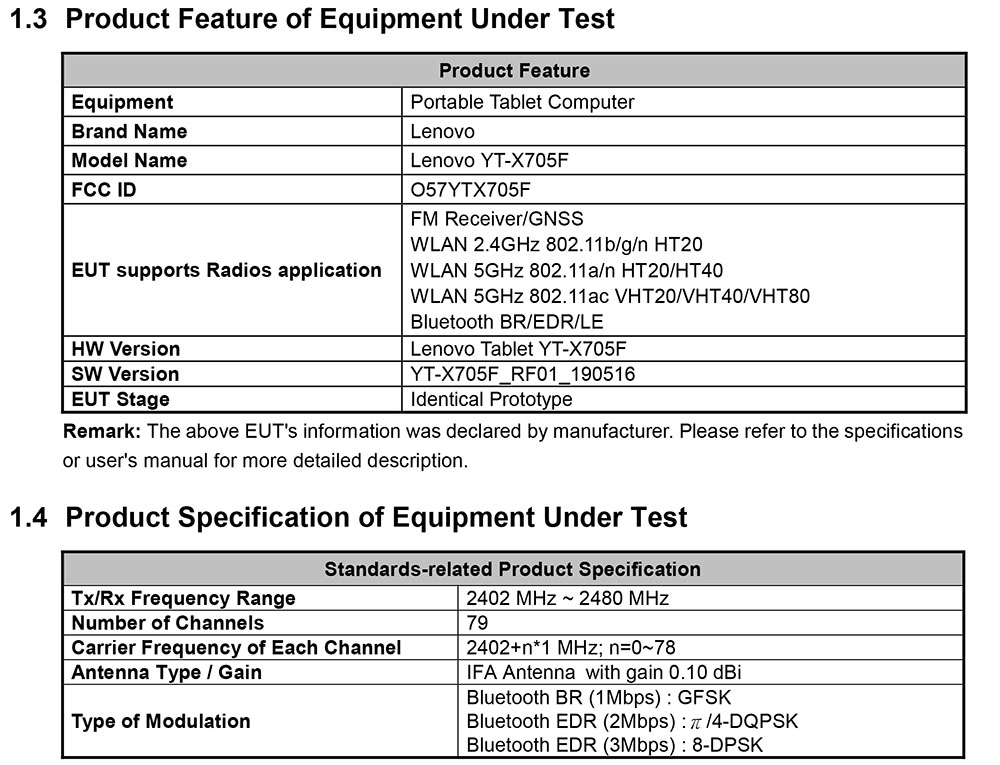 The tablet is equipped with the latest operating version of Android, which is 9 Pie and offers a frequency band of 2.4Ghz to 5Ghz with regards to Wi-Fi connectivity seamlessly. You can also expect that the tablet will be a great power pack when it comes to overall performance. Lenovo Yoga tab range would be ground-breaking and innovative as per speculations around after the release of this news.
Users are quite excited for the announcement of these tablet range, especially Lenovo fans! If the tablet will hit the cheap market, it will surely become a widespread across the globe in no time. However, if it is a mid-range tablet, loyal customers and other people will surely look for features that will worth the cost.
In a nutshell, everything depends on the usage and choice of the customers. If you're waiting for the revelation of details, then stay connected with us on our website.