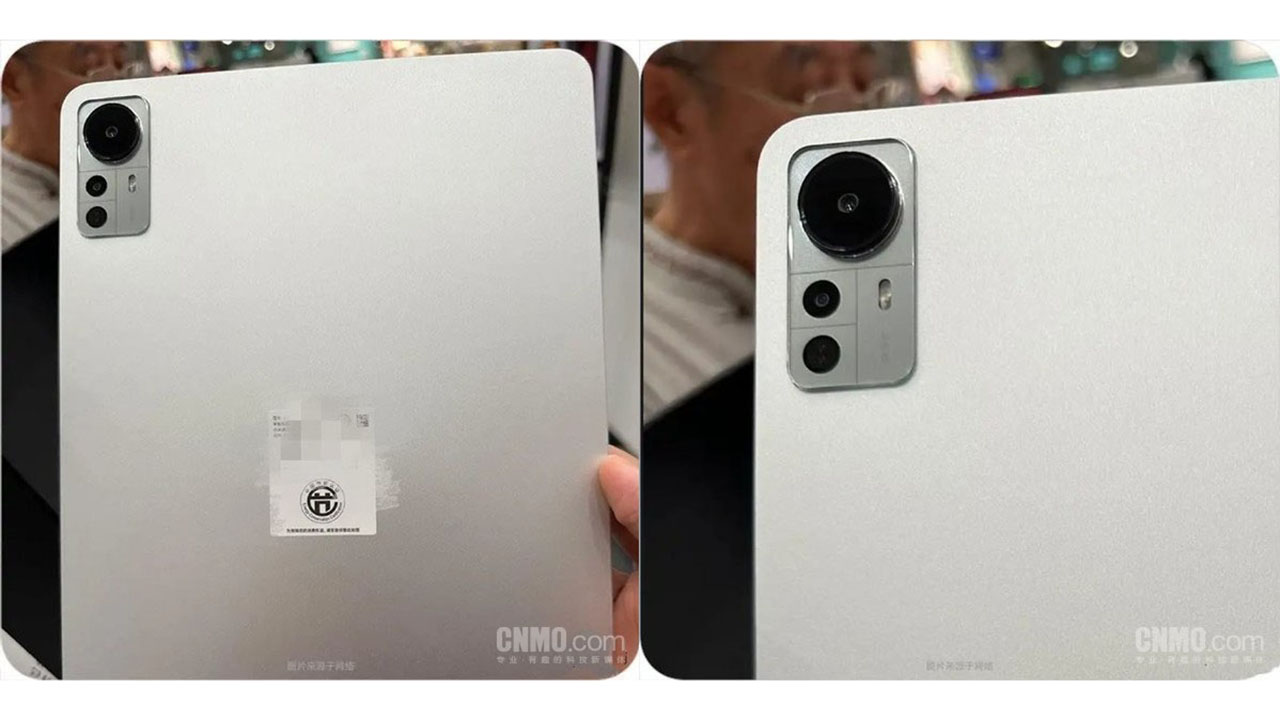 A handful of live images of the upcoming Xiaomi Pad 6 has been leaked, showcasing the camera set-up on the rear side of the tablet.
Although nothing seems out of ordinary on the first look, the tech enthusiasts soon found that the camera equipment in the Xiaomi Pad 6 resembles that of the Xiaomi 12 smartphone. If you were awaiting the release of a compact 8" tablet from this brand, the wait is going to be a little more prolonged.
The leak comes from a well-known leaker named "Digital Chat Station", who released the real-life images of the upcoming Xiaomi Pad 6.
Besides its resemblance with Xiaomi 12 in terms of the camera equipment, people also pointed out that the initial appearance, finish and colors emulate the look of the iPad Pro, especially with the silver color variant.
With Apple currently on the way to release refined and upgraded iPad models in the near future, they pose as one of the biggest competitions for Xiaomi and their tablet market.
Compared to the 5th Gen. predecessor, Xiaomi had to introduce a significant camera upgrade in the Xiaomi Pad 6, hence the inclusion of the camera set-up inspired by the Xiaomi 12 smartphone.
The one in the smartphone features triple camera setting with 50 MP wide-angle camera, 13MP ultra-wide sensor camera and a 5MP macro lens.
If Xiaomi is emulating every part of the camera setting from their smartphone to the tablet, chances are that the Xiaomi Pad 6 will have a similar camera set-up.
As for the build and sizing, the Xiaomi Pad 6 isn't going to be a smaller tablet like many users expected. Instead, it is reportedly equipped with larger SKUs, and will measure around 11-12". There are rumors that the brand might release a 14" variant too.
For the users wondering about the internal specifications, there are a few leaks and rumors suggesting that the Xiaomi Pad 6 will be powered by Snapdragon 870 SoC and the Pro version of the tablet will run on Snapdragon 8+ Gen 1 processor.
Although there is no official confirmation yet, reports suggest that the Xiaomi Pad 6 is expected to be released soon. Save this webpage for further updates.