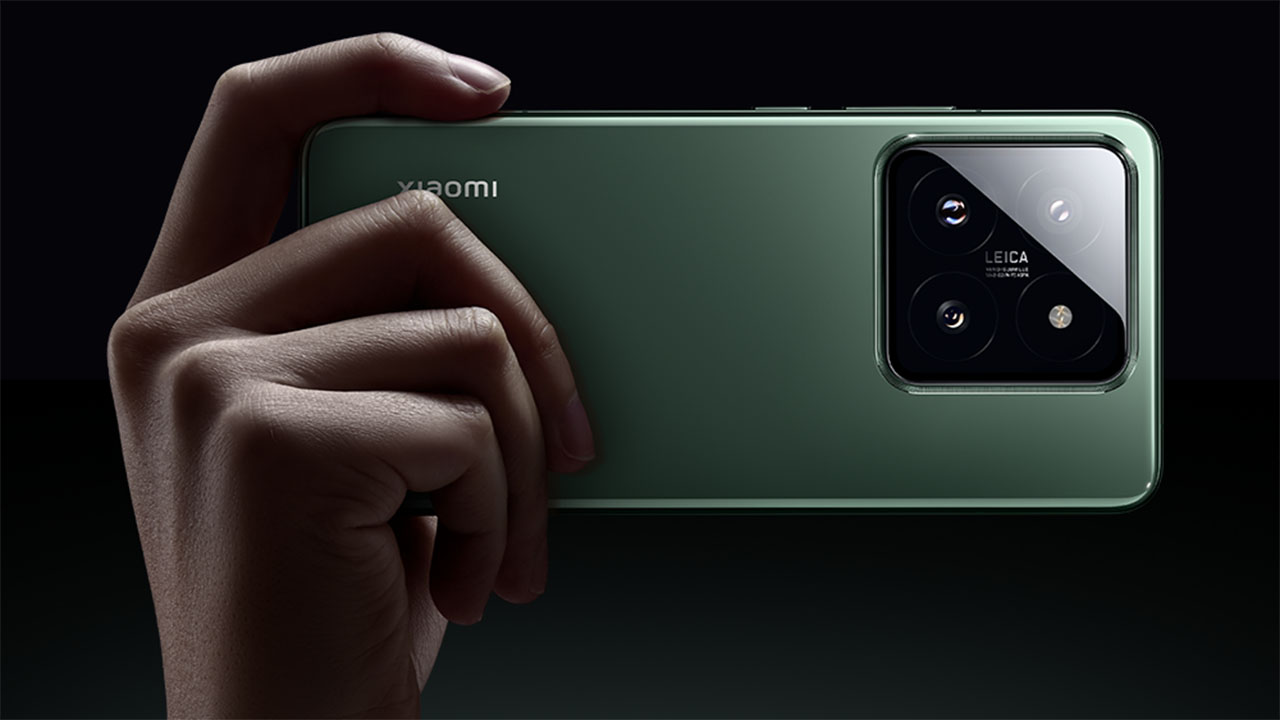 Qualcomm unveiled the Snapdragon 8 Gen 3 as Android's next flagship processor earlier last week. Now, Xiaomi has revealed the first smartphone series to use the chip in its new Xiaomi 14 series.
But that's not the only product Xiaomi has released in their launch event. Apart from the Xiaomi 14 Series, the launch announced the Xiaomi Watch S3, Xiaomi S Pro Mini LED TV & the Mijia Built-in Refrigerator and Washing Machine. Let's go into the specifics.
Xiaomi 14 – the new compact flagship
Xiaomi 14 presents a new chapter in industrial design, using a top-of-the-class ultra-thin bezel design with very sophisticated FIAA technology. It has a 50MP camera and the highly acclaimed Leica 75mm floating telephoto lens.
In reality, the Xiaomi 14 is nearly identical in dimensions to its predecessor, measuring 152.8 mm long, 71.5 mm wide, and 8.20 mm thick. The new phone is available in two different finishes: 193 g glass and 188 g nano-leather.
The display retains its 6.36-inch diagonal but is otherwise a better 1200×2670 px LTPO OLED screen with a refresh rate of 120 Hz and a peak brightness of 3,000 nits. The Snapdragon 8 Gen 3 CPU powers the Xiaomi 14, and the 4,610 mAh battery supports 90 W wired and 50 W wireless charging.
It comes in four different colors: Jade Green, Black, White, and Snow Mountain Pink, to accommodate a wide range of tastes.
Xiaomi 14 Pro – bringing innovative experiences
Xiaomi Ceramic Glass is one of the 14 Pro's primary selling points. This display panel uses a specific powder formula heated to over 800°C, producing microcrystals by crystal formation, which create an interlocking structure and become equally disseminated throughout the glass.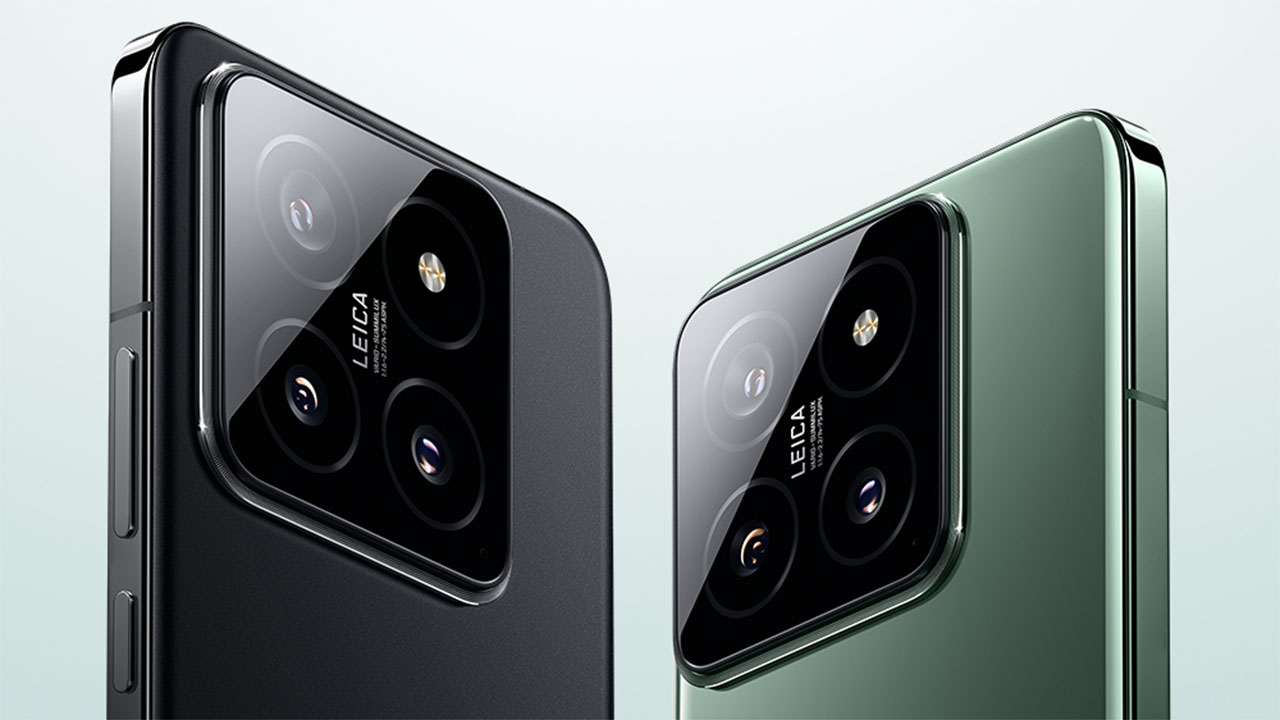 The Xiaomi 14 Pro is the larger phone, with a 6.73-inch 1440×3200 px 12-bit LTPO OLED display and a refresh rate of 120 Hz, largely the same as the 13 Pro. This display, on the other hand, has a maximum brightness of 3,000 nits and is protected by Xiaomi Longjing Glass.
The Xiaomi 14 Pro has the latest Snapdragon 8 Gen 3 processor, manufactured on TSMC's 4 nm technology. This 6.7-inch display has an impressive WQHD+ resolution and a pixel density of 522ppi. The battery is 4,880 mAh, and it supports cable charging at 120 W and wireless charging at 50 W. For the first time, it offers an industry-leading /1.42 – /4.0 variable aperture capabilities.
Xiaomi HyperOS – new human-centric technology
With the Xiaomi 14 series, Xiaomi debuted HyperOS. It is said to feature the industry's smallest firmware size, measuring roughly 8.75GB.
HyperOS is built on Linux and Xiaomi Vela, the company's IoT software platform. It boasts great heterogeneous compatibility and accurate and strong system resource management features, allowing the Xiaomi 14 Series to reach its maximum performance potential.
Xiaomi built this human-centric, smart ecosystem for humans, automobiles, and homes for seven years. The Xiaomi Watch S3 was also unveiled, with a vivid 1.43′′ AMOLED display, a smooth 60Hz refresh rate at 326ppi, 600nits, and 256 levels of adaptive brightness. Also revealed was the Xiaomi S Pro micro LED TV, with mini light-emitting diodes!
Mijia Built-in Refrigerator and Washing Machine
Last but not least, The Mijia is another new release. Xiaomi's revolutionary venture into the field of built-in refrigeration is the Built-in Refrigerator 4-Door 521L. This unique appliance has a 630mm depth, making it a perfect match for cabinet-depth designs.
Mijia Intelligent Washing Machine 10kg Pro has a huge drum diameter of 530mm, allowing it to handle the laundry demands of a full family. Its unusual spindle-like inner cylinder design with four shock absorbers significantly suppresses fuselage vibration!