The WWDC 23 might be Apple's most lengthy keynote in a long time. However, we can all agree that it was worth the length, as we witnessed some of Apple's most exciting products, both in hardware and software. In a marathon presentation, Apple unveiled an impressive lineup of products and software updates that exceeded expectations.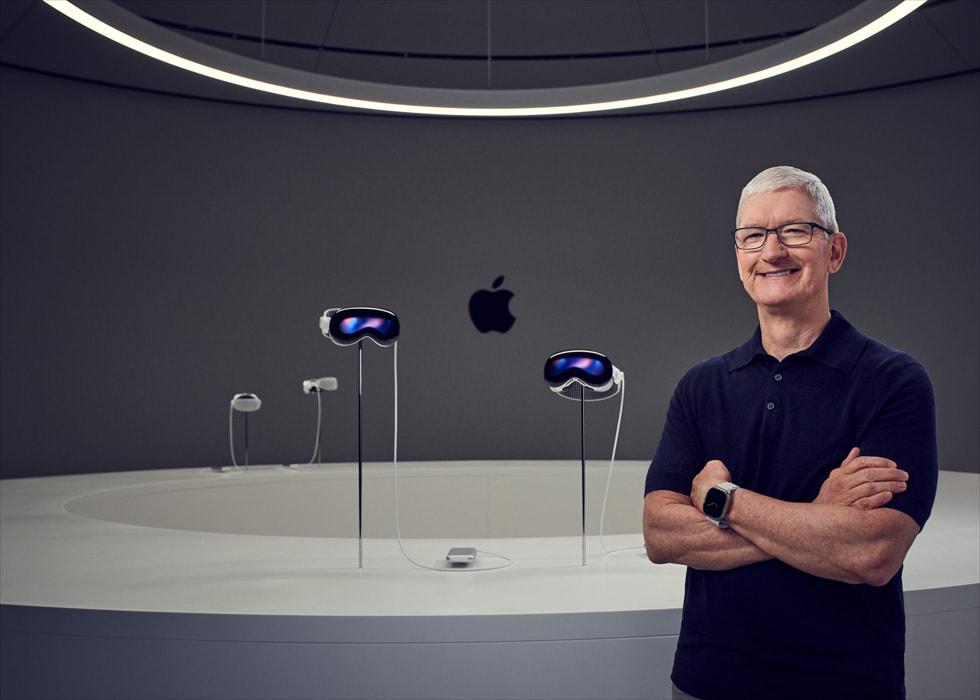 There was no shortage of surprises, from MacBook Air to Mac Studio, iOS 17 to macOS 14 Sonoma, and an unexpected "One More Thing" reveal. If you could not tune in to the event, or want a summary of everything that happened at WWDC 23, read along to find out.
First for WWDC: MacBook Air 15-inch
The WWDC 23 keynote kicked off with the announcement of the long-rumored MacBook Air 15-inch. Keeping it similar to its sibling, the M2 MacBook Air, this new Air boasts a larger 15-inch liquid Retina Display with enhanced brightness and stunning visuals.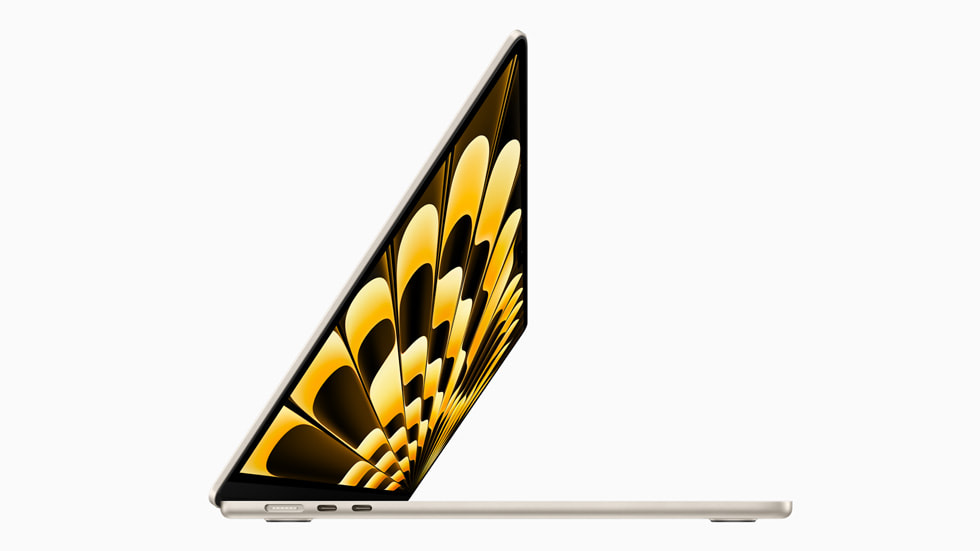 Powered by the M2 Chip, The bigger M2 MacBook Air has the same features as the 13-inch M2 MacBook Air but distinguishes itself with improved sound quality and impressive 18-hour battery life.
Thankfully, the price hasn't got a lot bigger and is available at a starting price of $1,299. Apple also revised the price of the M2 Air to $1099, and M1 Air continues its position in the lineup with a $999 price tag.
Mac Studio With M2 Max and M2 Ultra
From general consumer products to a product for creators, the next product Apple unveiled in WWDC 23 was the Mac Studio with the powerful M2 Max and M2 Ultra chip.
The Mac Studio offers unparalleled performance with its 24-core CPU and 76-core GPU. It also comes with support for up to 192GB of unified memory.
Apple claims that the Mac Studio can render 50 times faster and is an upgrade to its predecessor, the M1 Max Mac Studio. It is up to 6 times faster than the most powerful Intel-based iMac and up to 3 times faster than the previous-generation Mac Studio with the M1 Ultra chip.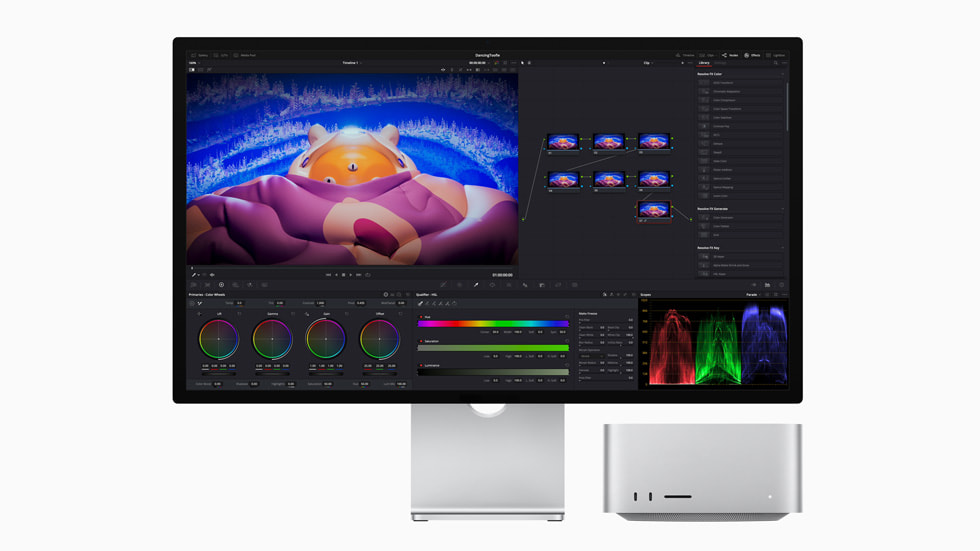 Starting at an incredible price of $1,999, the Mac Studio is the right machine for professionals needing exceptional computing power.
Next-Gen Mac Pro: Limitless Power
Apple then climbed the power ladder with an update to the much-awaited Mac Pro in their WWDC 23 announcement. Powered by the M2 Ultra chip, the Mac Pro packs cutting-edge features, including exceptional performance and customization options.
The Mac Pro now includes the M2 Ultra chip and supports PCIe expansion, delivering exceptional performance and versatility. It is up to 3 times faster than the previous-generation Intel-based Mac Pro.
The machine features six Thunderbolt ports, six open expansion slots, and numerous accessories, making it a versatile tool for demanding workflows.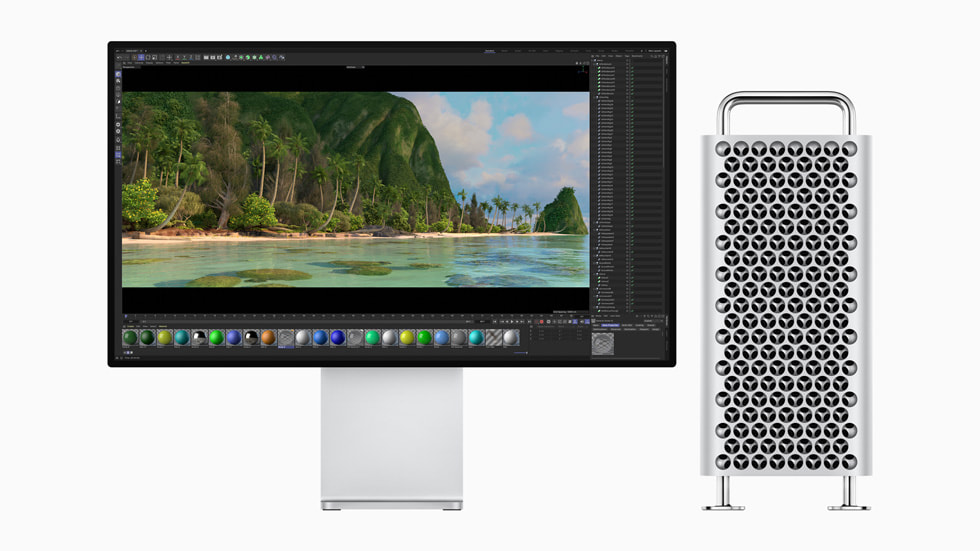 With its After Burner performance and the ability to encode 24 camera feeds into ProRes, the Mac Pro is a game-changer for video professionals.
Price starts at $6,999; this machine can be the powerhouse for creators and professionals. The Mac Studio and Pro are currently available for order and will be released on June 13.
iOS 17: First Software Announced in WWDC 23
Moving on to the software side, Apple introduced iOS 17 with many new features in WWDC 23. Among the many features unveiled, Contact Poster, enables users to create and share visually appealing contact cards.
Apple also introduced live voicemail calls, an option to answer calls while voicemails are being recorded, and instant decline for spam calls to the phone app.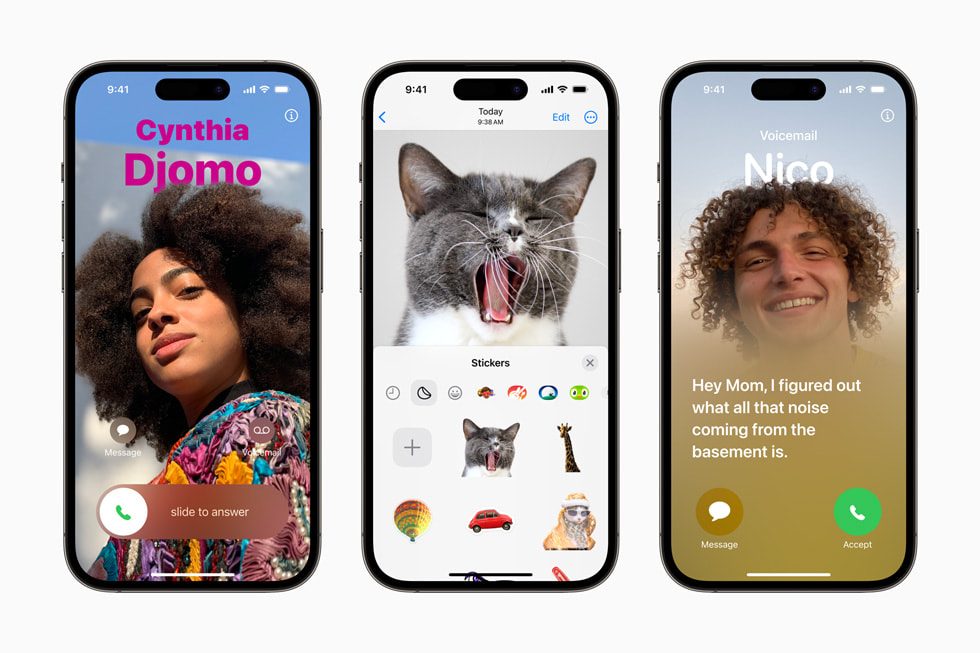 Messages get new features, such as emoji stickers, Live Stickers from personal photos, improved search with filters, and the option to transcribe audio messages.
You can also share live locations, which will stay in the conversation unless the user deletes it or sets an expiration time. AirDrop gets a new feature called NameDrop for easy contact and content sharing.
The long-awaited FaceTime message feature also debuted, allowing users to leave video/audio messages when their calls go unanswered. FaceTime features such as Presenter Overlay and Reactions are also introduced.
Other interesting features include a check-in feature for loved ones' safety, enhanced autocorrect and dictation capabilities, and the Standby feature that transforms the iPhone into a bedside hub.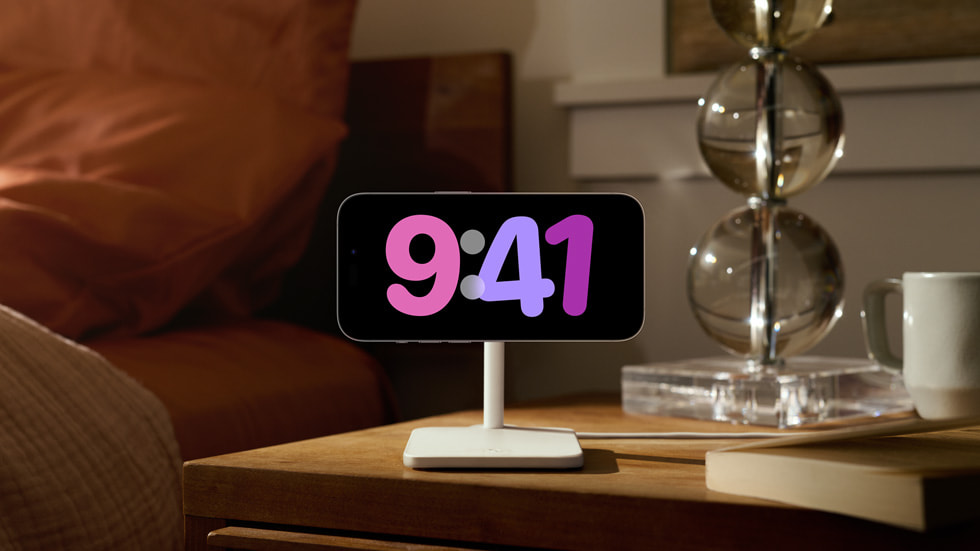 Journal app has also been introduced to express users' gratitude and reflection, similar to the purpose of real-life journals. Other features include enhancements to Safari, password sharing, Health app, Maps, AirTag, Apple Music, Home app, Reminders, Siri, Photos, privacy updates, and accessibility improvements.
iOS 17 supports iPhone XS and later and can now be accessed via developer beta. The public beta of iOS 17 is scheduled to launch in July, and the stable version will go official in October.
iPadOS 17: Interactive Widgets and More
The iPadOS 17 update brings several new features, including interactive widgets, something that was available in iOS 16. The Health app also makes its way to iPadOS with an improved dashboard. Along with that, default apps such as Messages, FaceTime, and Safari also have updates with stability and new features.
The Lock Screen can be personalized with images, dynamic photos, or Live Photos. Working with PDFs is made easier with AutoFill, and the Notes app provides a new PDF experience for reading, annotating, and collaborating on PDFs.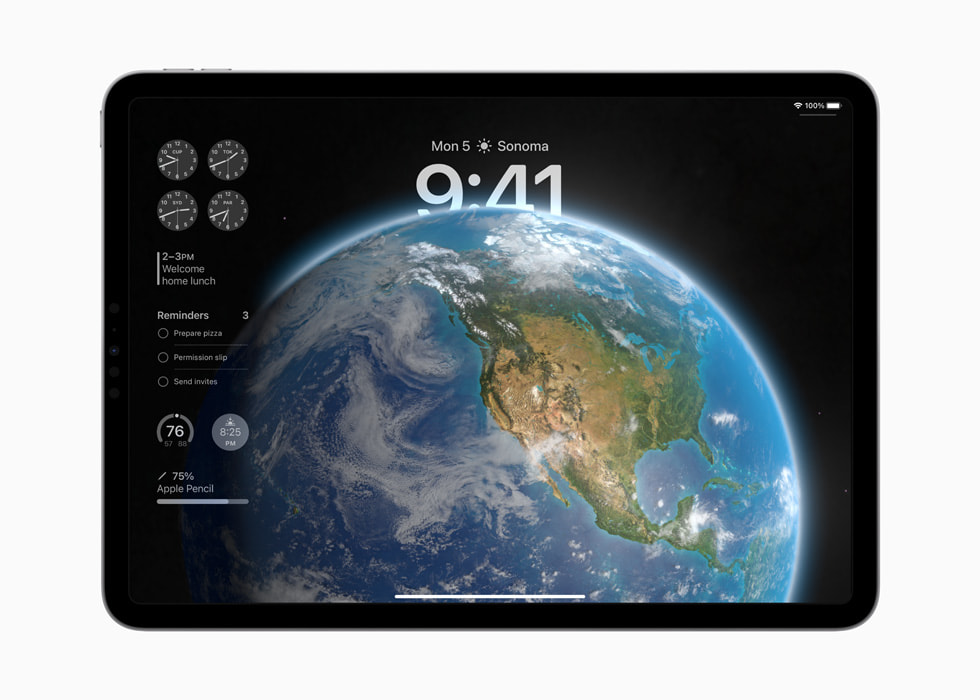 iPadOS continues to share all the common features from iOS, including the option to reply using emoji stickers, where users can even create stickers of their own, the ability to share live locations, and many more. Like iOS 17, users can send video or audio messages using FaceTime. Apple has also introduced Reactions for added expression.
Safari gets productivity improvements such as separate browsing profiles, locked Private Browsing, and enhanced search experience. The Health app offers detailed health data insights, medication tracking, Cycle Tracking, mood logging, health record access, and HealthKit integration for developers.
Other updates include multitasking improvements, Spotlight enhancements, expanded recognition in Visual Look Up, keyboard improvements, easier content sharing with AirPlay, and privacy and accessibility updates. iPadOS 17 is currently available as a developer beta and will be released as a free software update in the fall.
macOS Sonoma: Uniting iOS and macOS Features
The macOS Sonoma update combines the best iOS and iPadOS features into the Mac environment.
With new screen savers and interactive widgets on the desktop, users can personalize their Mac experience. A game mode optimizes CPU and GPU performance for gaming, reducing audio latency and enhancing responsiveness.
MacOS also gets new FaceTime features, such as presenter overlay and reactions. Safari also receives updates, such as browsing profiles and web apps, to convert websites into dedicated Mac apps, further expanding the Mac ecosystem.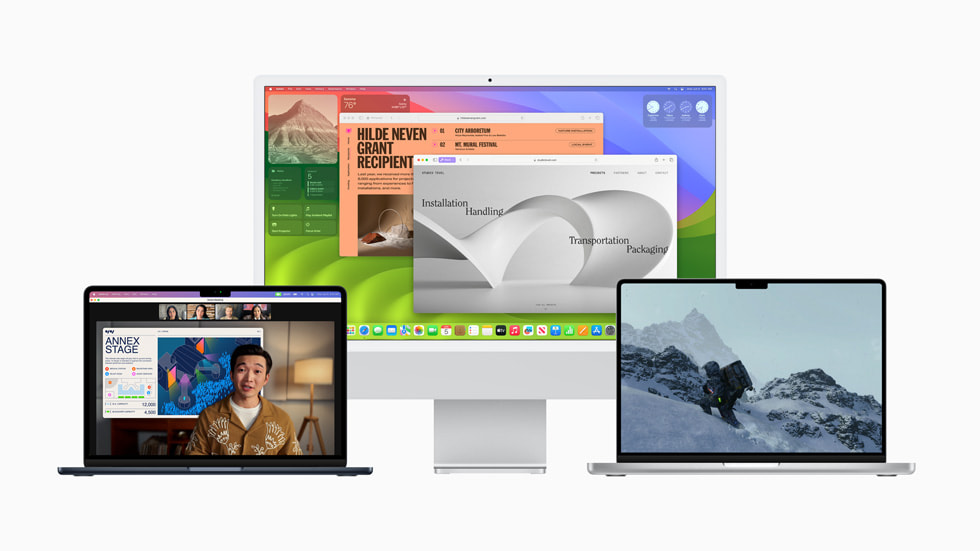 Gaming on Mac is optimized with Game Mode and a new game porting toolkit. Additional updates include streamlined PDF functionality, inline PDFs in Notes, and improved Siri activation.
Enhanced password sharing, messaging features, reminders, keyboard autocorrect, and privacy and safety measures are also introduced.
The developer beta for macOS Sonoma is available now, with a public beta coming next month, and the final release is scheduled for fall.
WatchOS 10: Redesigned for Enhanced Functionality
Apple showcased a significant redesign of WatchOS 10, introducing an all-new widget system that allows users to customize their watch faces with interactive widgets.
The updated operating system also brings new health and fitness features, including advanced sleep tracking and improved workout metrics.
There's also a new set of tools for cyclists and hikers. Like every other watchOS update, this time also, we have received some interesting watch faces. The Mindfulness app has been updated with new tools to support mental health.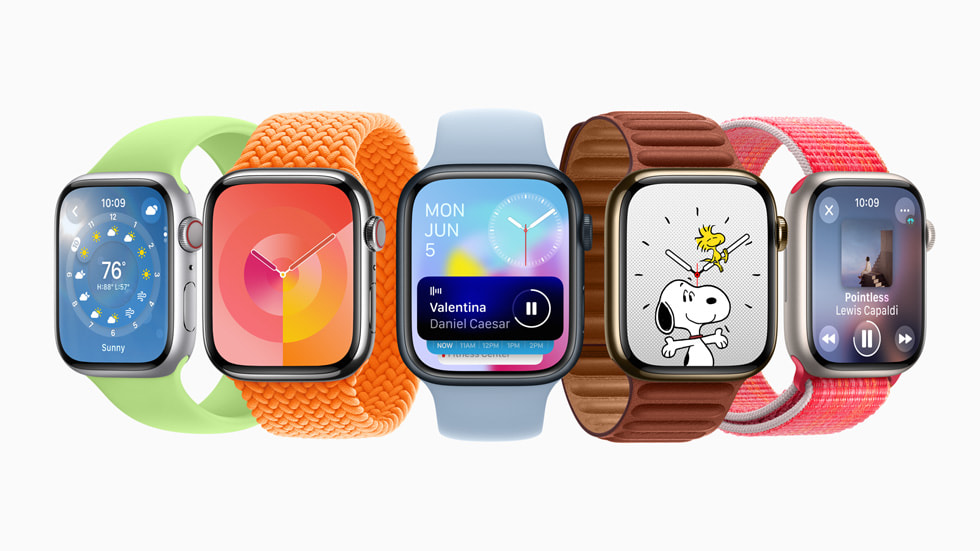 Apple Watch now supports Mobile Device Management (MDM), which allows enterprise customers to remotely and centrally install apps and configure accounts on a fleet of devices. Apple also introduced a new Breathe app, which offers guided breathing exercises to help users relax and reduce stress.
WatchOS 10 is available as a developer beta is available now and will be available as a free software update this fall.
WWDC 23: One More Thing
Every tech enthusiast was expecting this and yet was unsure of it. However, when Tim Cook said these three words, everyone realized that Apple is entering the AR/VR category.
In his presentation, CEO Tim Cook described the new headset as seamlessly blending the real and virtual worlds.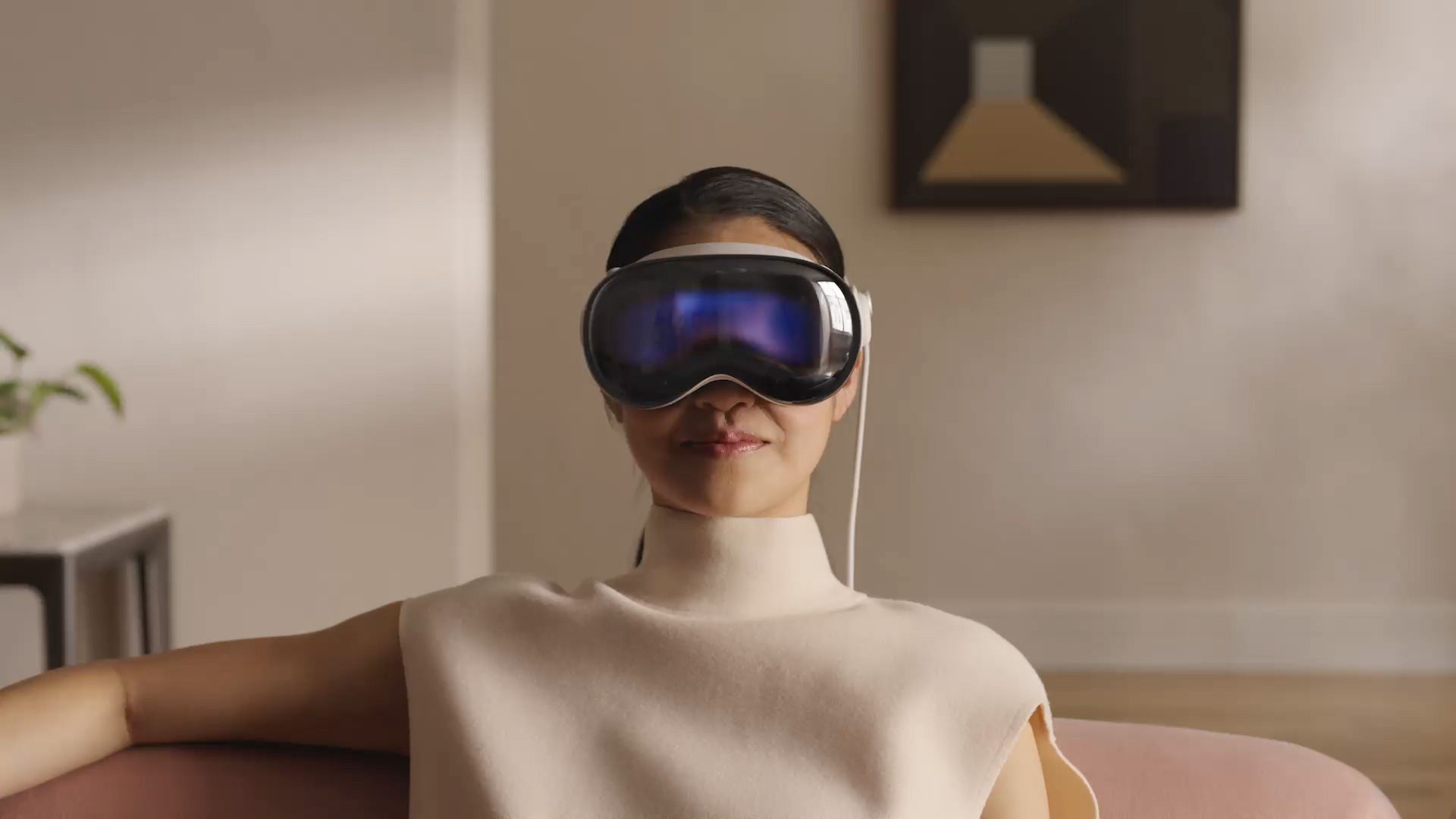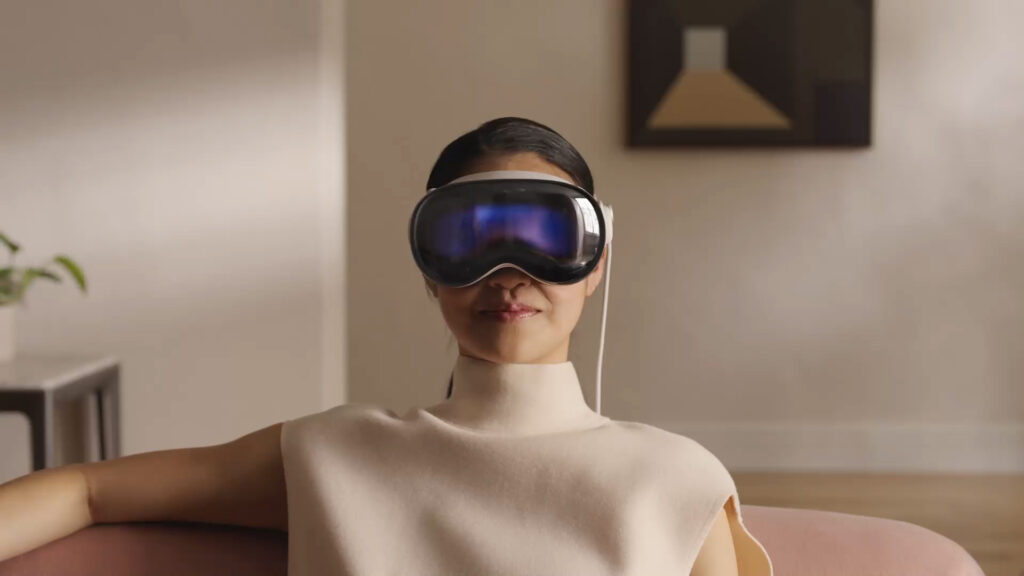 Powered by the Vision OS, Apple has ensured to go all in with this device regarding features and even price. Equipped with impressive 4K lenses for each eye, the headset provides an immersive visual experience.
Interestingly, the headset design even allows others to see the user's eyes for others, which is a replica of the user's eyes through the outer screen.
The headset features a sleek chassis and a built-in fan for cooling the internals. At the rear, there's a replaceable band and an adjustable dial to ensure a comfortable and secure fit.
Unlike other AR headsets, the Vision Pro's battery pack is not integrated into the device itself.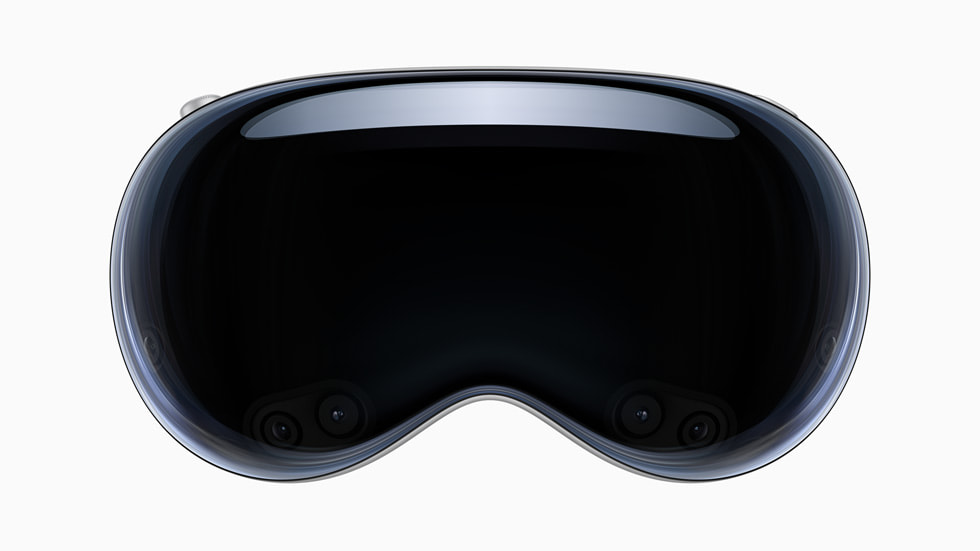 Instead, a wire connects the headset to a separate battery pack, providing up to two hours of usage. Alternatively, users can connect the headset directly to a power source for extended sessions.
The headset allows users to access apps from the dedicated App Store, watch movies, and write documents in a virtual world or blend virtual and real worlds.
The iconic FaceTime app also made its way to visionOS, featuring 3D avatars created from facial scans. Other video conferencing platforms like Teams, Webex, and Zoom will also support 3D avatars. The Vision Pro has infrared (IR) cameras to track the user's eyes.
In contrast, exterior cameras monitor hand movements along with the lidar sensors to detect real-time object positions surrounding the headset.
If we are into counting the total number of sensors, including the cameras, it will be 23 in total, including a dozen cameras, five sensors, and six microphones.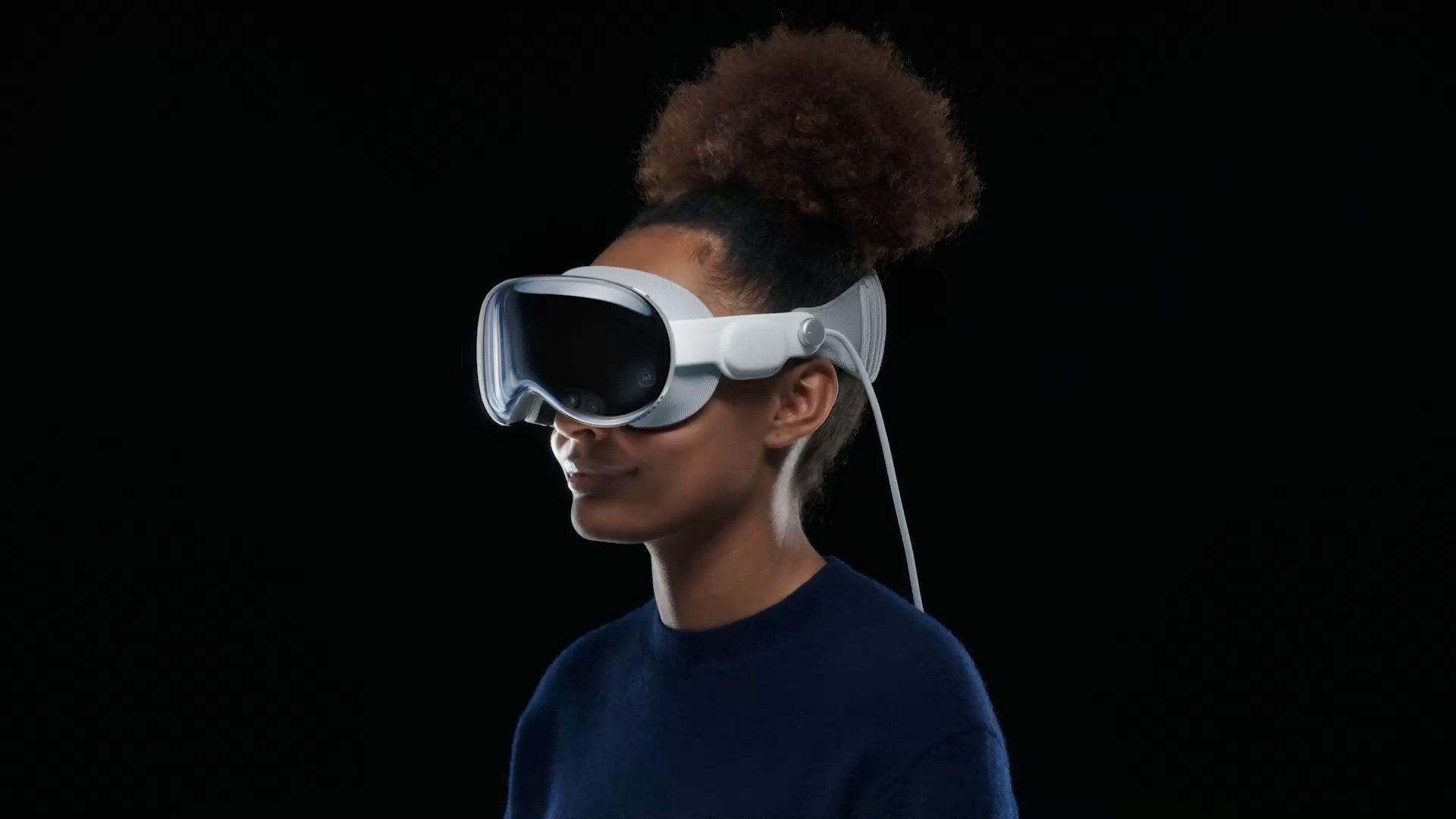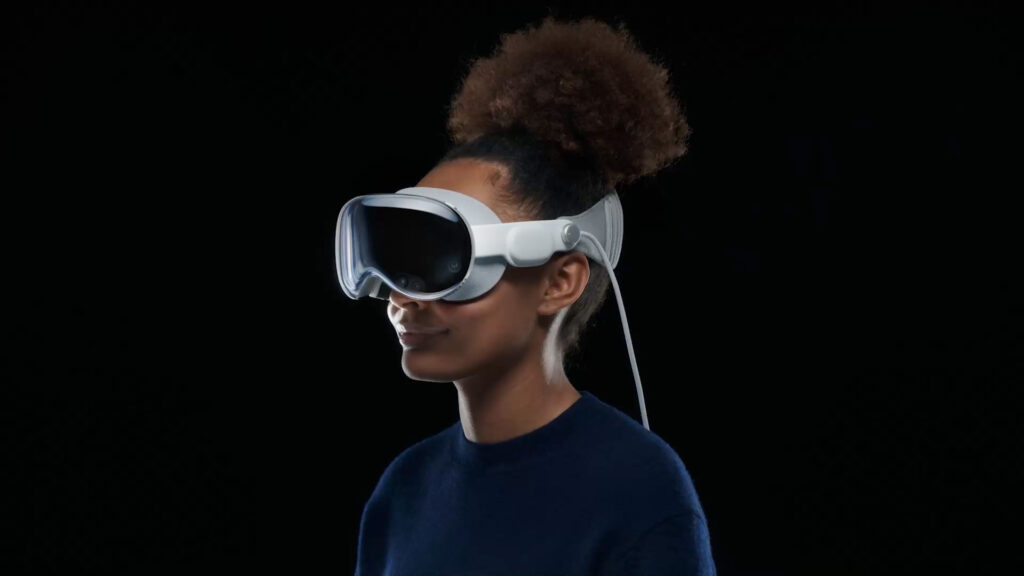 The new R1 chip processes the data from these sensors. This chip aims to eliminate lag, enabling streaming of images captured by the cameras to display at an 8X speed of the time taken to blink of an eye. As for the rest of the tasks, there's the M2 chip.
While the focus leans more towards augmented reality, Apple Vision Pro demonstrates the company's commitment to pushing the boundaries of visual technology.
The Apple Vision Pro will be priced at $3,499, with a planned release in the early part of next year in the United States. The headset cost is significantly higher than virtual reality headsets currently available on the market.
That's a Wrap for WWDC 23 Recap!
WWDC 23 was a momentous event for Apple, packed with a wide range of product unveilings and software updates.
From the larger MacBook Air and powerful Mac Studio and Mac Pro to the feature-rich iOS 17, iPadOS 17, macOS Sonoma, and WatchOS 10, Apple showcased its dedication to delivering innovative and user-centric experiences across its product lineup.
With its continued focus on privacy and data protection, Apple reassures users that their personal information is safe. The announcements made at WWDC 2023 undoubtedly leave Apple enthusiasts excited for the future of Apple products and software.