Right from the moment I looked at the image of this tablet, I said 'This Winnovo VTab 10-inch Android Tablet' is gonna win over! It is a tablet that has the most amazing features in a very inexpensive (I wouldn't mind saying cheap) prize. The moment I browsed about this device, the body build, and the widescreen hooked me up. Upon purchasing and using this tablet, I understood why it was inexpensive and looked the way it is. If you want to know more about this tablet, head on to the specs and it will show you how can it help you in executing your tasks.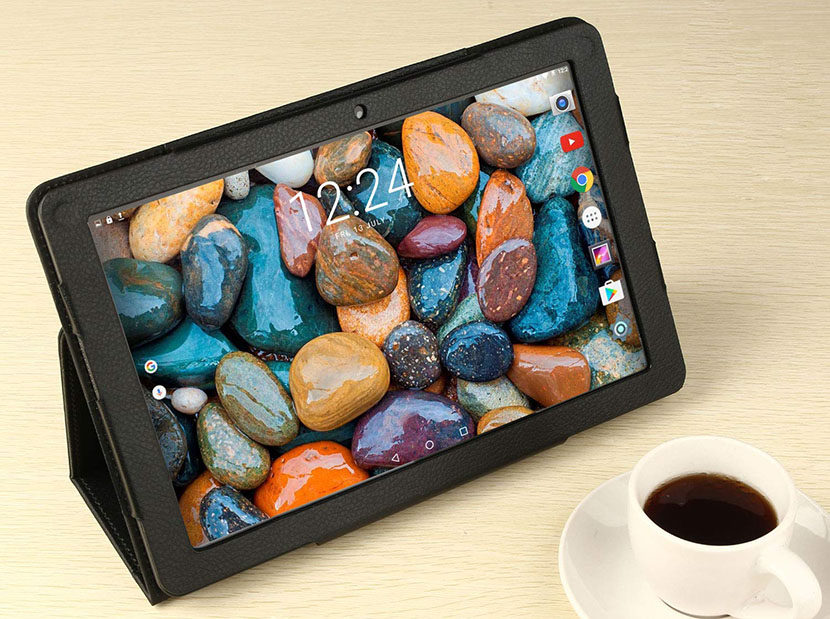 With impressive processing, display, connectivity, multimedia and battery, this tablet, in such an inexpensive prize is a tough competition to other tablets in the market. Now before buying this tablet, I judged it by the looks. But after using it, I thought it is not just great by looks, but also great by build and performance. Now let's see what makes it so great!
RAM and Storage
As the brand describes 'Unbeatable Performance', the Winnovo VTab 10-inch Android Tablet has amazing performance capacities that truly makes it a great tablet. May it be multitasking from one app, to another tab, to another file, to another function, it takes it all smoothly. It's 2GB DDR3 RAM is enough to do most of your work without lagging or giving glitches. Even after 2 days of use by bombarding it with my files, I didn't notice any reduction in speed and it constantly gave me smoothness to handle all of my tasks. For such an inexpensive prize, DDR3 is almost a blessing! It has a decent onboard memory of 16 GB which gives ample room to store your important files and data which will be just the head start. If you don't find it sufficient, you can expand your storage further up to 64GB via MicroSD card slot. It was pretty impressive how much files it could store without giving me any lag! None! Even my smartphone which has 16GB onboard plus 64GB memory card gave me lags once my gallery crossed 5000 images.
Processor and OS
It has a MediaTek MT8163 processor which is clocked at 1.3GHz which was kind of dicey for me. Personally, I am not the greatest fan of MTK processors, but as this tablet is so inexpensive, I can almost nod my head to it. Yes, it's not that bad. The processing chip and the clock speed is satisfactory! I won't say that it can the powerhouse in your backpack, but it will get your job done! Also, the processor is quad-core.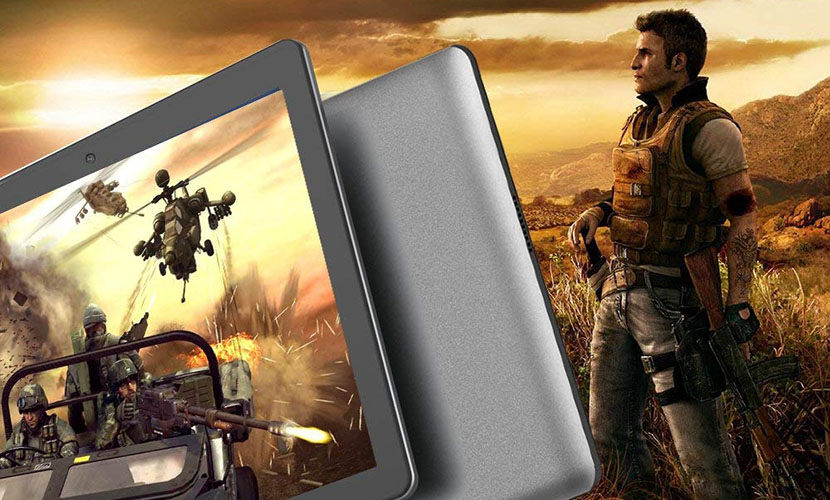 So if you throw in some tasks, it will divide the work into 4 cores which is multithreaded to give better and faster performance. But again! Not the best! It runs on Android 6.0 Marshmallow which is another downhill for me because even at an entry level, there are so many tablets on the market that provides higher Android Versions. Not that this version is bad, but it is not optimum. It has some cool features that make it functionality good, but again not that great for a spec.
Design and Display
The Winnovo VTab 10-inch Android Tablet looks a well built and elegantly designed (enough for an entry-level tablet) device. It has the best looks of a tablet with curved edges and slightly elevated back with nice body finish that feels amazing to hold. It weighs 1.36 pounds which is light and not at all heavy for a tablet to hold. With dimensions ranging up to 12 x 9 x 3 inches, the only thing that is annoying about this tablet is its thick bezels.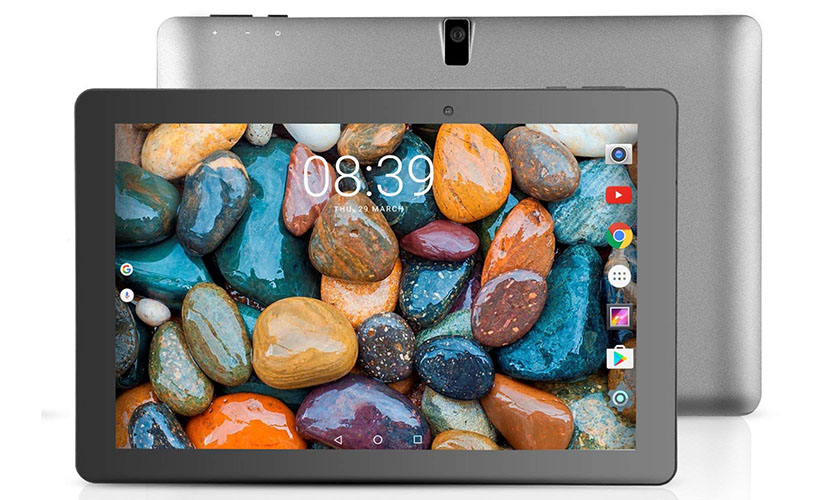 The thickness of it is very visible and reducing that would have upped the device display features a notch higher. But again, it is very inexpensive. Can't complain a lot! Other than that, it is a brilliant 10.1-inch display with ample screen space to watch videos or play games and it also fantastically pack in 1280×800 resolution which is so good that visual experience gets better. This HD resolution also supports multi-touch and is an IPS display which makes so happy on the display aspect because it provides me 178-degree viewing angles.
Battery and other supports
It is powered with a 6000 mAh Li Ion-Polymer battery which has a capacity to run for 5-6 hours in 100% charge. It is efficient and long-lasting. In total it gives 240 hours of standby time. On the other side of the bay, you also have a dual Band WIFI support of 802.11a/ b / g / n with 2.4GHz and 5GHz speed. It is totally a yes, on the network connectivity side. The manufacturers have also packed in a Bluetooth BT4.0. For other devices to connect, it has one USB 3.0 port along with other slots like microSD card too. It makes this device better for connecting to other devices like a detachable keyboard. On the audio front, it is decent and gives average volume while playing the audio. This tablet also has two cameras for it to make it more user-friendly. Even though the cameras are not the best in the world, the very fact that it offers both rear and front end cameras make it appreciable. It has a 2MP front and 5MP rear camera which gives decent quality to your clicks. It is not of pristine quality and expecting it from a low-cost tablet is not appropriate either!
Verdict
The Winnovo VTab 10-inch Android Tablet is a portable, powerful and affordable device that prove it's for the money you pay. It can give you great performance even though it is not fitted with the greatest processor chips. With great display features, it also packs in features like two cameras that make it user-friendly.  On the whole, it is definitely impressive!