Christmas bells are ringing. Are you waiting for Santa to surprise you this festive season with your desired gifts? We all know that are real life Santa is our parents! You will be ultimately surprised with the right gift that you always wanted along with double pocket money. But what about your parents, who will surprise them and what if they were creative earlier like they love writing and drawing something, but sacrificed everything to give you the best life. It's not your responsibility to keep them happy and fulfill their dreams as well.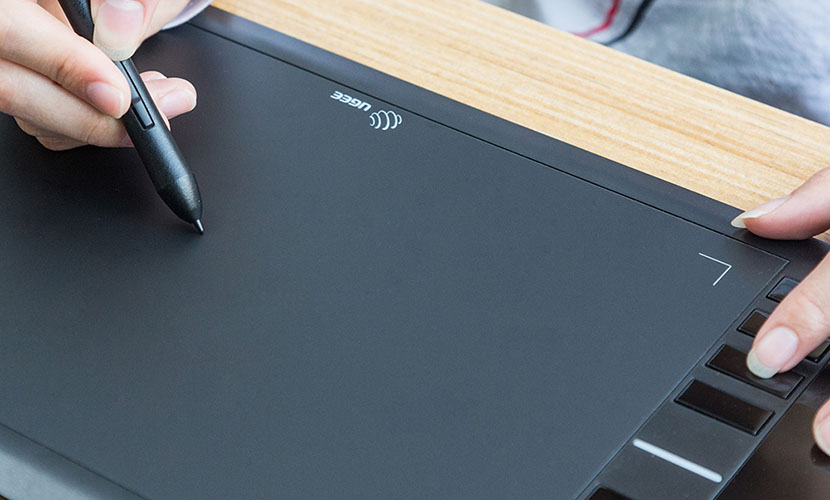 If you are planning to surprise your parents and they are creative, I have a perfect gadget for you – UGEE M708 Drawing Tablet! $59.99 is nothing; I guess you might be spending this much for eating burgers or pizzas. Why not save this amount and bring that faded smile on your parents face and feel like you are richest person of the earth.
UGEE M708 can be the ideal way for your parents to showcase their talent across the world that too within your budget. It has been innovatively designed to give wings to the dream of every individual who wants to explore the profession of designing, drawing, painting and writing.
Design
Well, the design of the tablet is very rich and you will feel the hard work of the company by glancing over the tablet. They did an exceptional job to give one-of-a-kind tablet that looks sassy when you carry and your parents will love it because of the comfort it offers while holding. The 10.6 inches screen of UGEE M708, doesn't make it too large or too small; you can say it has an average screen size with smooth surface, making user experience memorable. The dimension of the product is 15.4 x 9.5 x 2.3 inches, weighing 1.45 pounds that can be easily fit into a hand bag and you can explore the world while travelling with this tablet.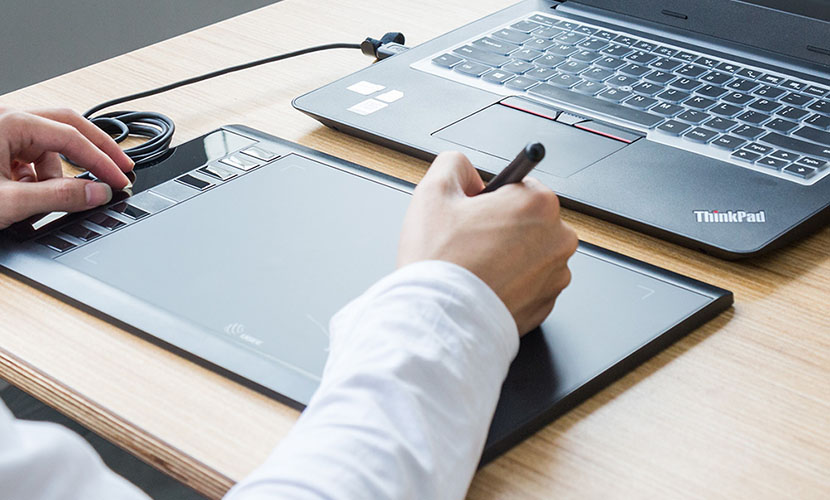 Besides this, the tablet offers 8 customizable keys to enhance your work productivity in an efficient manner.  You can customize the keys the way you want by changing settings from the control panel of the tablet. You can set the keys in copy, delete, zoom in and out, undo or more for short cuts to creatively perform the work without any hassle. Not only designers or artist can enjoy this tablet, but even the beginner can have all fun.
Natural pen experience
The stylus pen of UGEE M708 is been compacted with the latest technology Electromagnetic digitizer that allows you to draw lines on the smooth surface of the tablet without haggling. The pen is battery-free and offers a pressure level of 8192 with a resolution of 5080 LPI, which makes it so sensitive and easy-to-use. In addition, it provides 266 RPS so that you don't struggle with the drawing aspect.
Pen gives very intuitive user interface. You would feel like you are using a natural pen and drawing on a piece of paper as the surface is also very sensitive. With height of 10mm, you can easily read the content on the screen.
Highly compatible
UGEE M708 is highly compatible with the top operating systems that are ruling the market today- Windows and Mac OS.  You don't have to worry about upgrading versions of the operating system as it will adapt to any latest upgrade without any hassle. Starting from Windows 10/8/7 or Mac OS 10.8.0 and more. In addition, you can enhance your skills by using high power software across the globe ranging from Adobe Photoshop, Illustrator, Fireworks, Comic Studio, Infinite Stratos, 3D MAX, Autodesk MAYA, Pixologic, etc…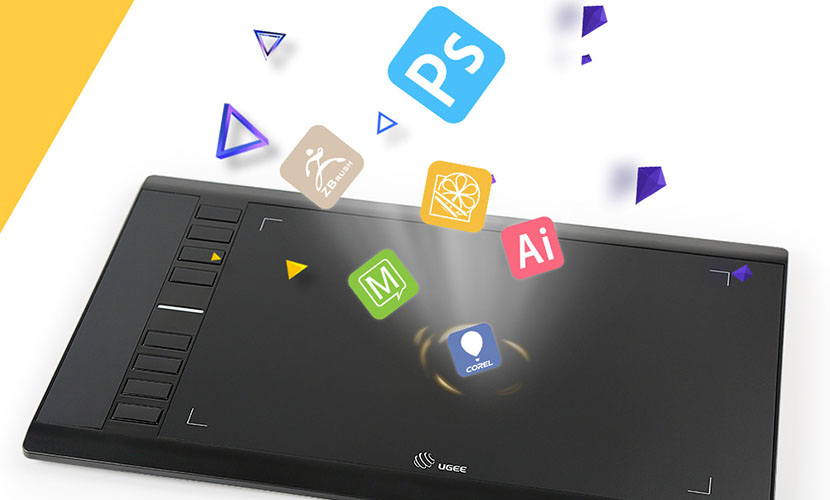 This clearly means how it can give wings to your creativity as you can design or paint whatever you want and share it easily on different social media platforms. And today you know the power of social media; it can take your parents career at different heights without any glitches. They can even start their own business if they are pro designer or painters.  Or else they can visit drawing or designing institutes to brush up their skills and explore.
Exiting accessories
If we talk about accessories, you'll be surprised to know the inside the box story because your budget is similar to your pocket money and what you are getting is unbelievable in this budget. You don't have to worry about purchasing nibs for the pen; you'll be getting everything initially. Let's quickly glance over the list of accessories:
USB cable
Pen holder along with 8 pen nibs, 1 pen clipper
Anti-fouling glove
Pair of white glove
Bottom line
This Christmas make your parents happy by surprising them with this tablet and giving their creativity those wings to fly. You will feel the power of their blessings!
UGEE M708 drawing tablet is a very affordable piece and you can easily purchase it. More so, target audience whose children are at their growing stage and have some interest in drawing, painting or designing UGEE M708 will be an ideal platform for beginners to enhance their skills in this field as a learner. With its capability to give the user complete control over the tablet is something that attracts most of the users and artist.
Don't keep thinking before buying as purchasing this tablet will never hurt your emotions and prove to be a pro while assisting you with the creativity aspect. Purchase this tablet and enjoy all the features and make your dear ones happy!